Here are our favorite costumes from Seth Rogen's "Hilarity for Charity" Halloween bash
Seth Rogen and his wife Lauren Miller Rogen got into the Halloween spirit for a great cause last weekend. The couple hosted Hilarity for Charity, a fundraiser and Halloween party to raise money and awareness about Alzheimer's. Hilarity for Charity is a variety show in Los Angeles that raises money for the Alzheimer's Association, and this weekend the headliner was Snoop Dog. Celebrities and donors from all over the city attended, and they were sporting some fabulous costumes to support the Halloween theme. We've collected some of our favorites of the costumes at the party.
Seth Rogen, his wife Lauren, and the board members of Hilarity for Charity got into the Halloween spirit with awesome Mario Bros. themed costumes.
Scott Eastwood dressed as his dad Clint Eastwood from The Good, the Bad and the Ugly and looked totally swoon-worthy.
Joseph Gordon-Levitt and his wife Tasha McCauley looked perfectly gorey covered in blood.
Magician Justin Wilman and Jillian Sipkis stole our hearts with their Forrest Gump and Jenny costumes.
And lastly, Seth Rogen won the night for pun costumes when he changed into this costume as "Pika-Jew."
The party looked like a blast, and they raised $1.6 million for families with Alzheimer's.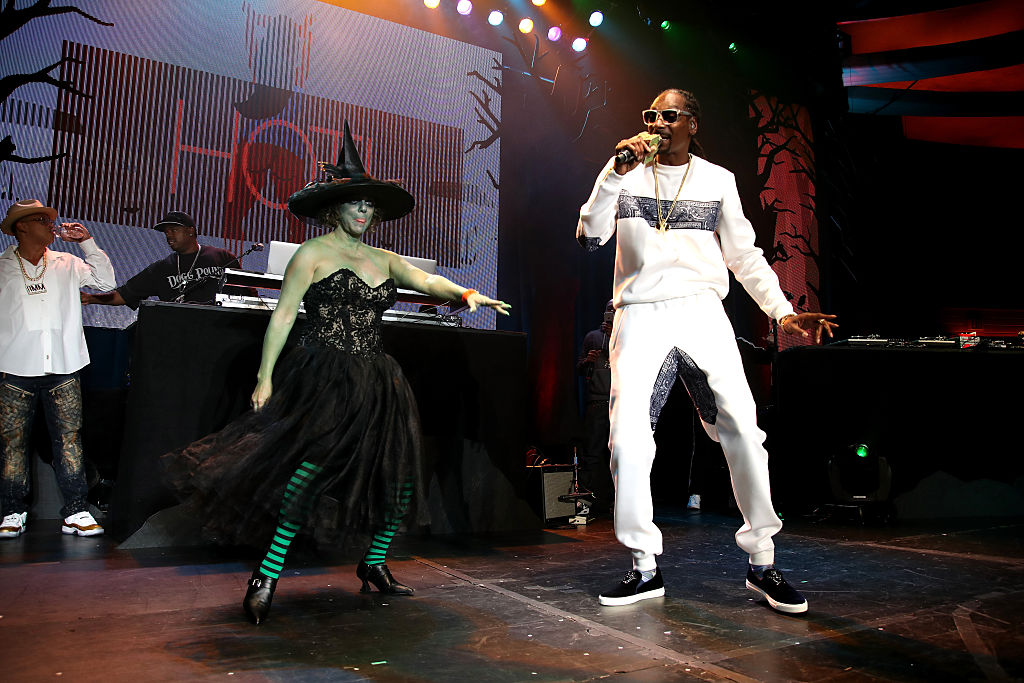 The show, which took place at the Hollywood Palladium, was a huge success. One of the biggest donations came from Los Angeles Dodgers player Howie Kendrick. He couldn't be there because he was playing a game, but he sent an awesome video message. Hilarity for Charity was founded in 2012. They've raised $6.5 million since its inception. To learn more about the program or to donate, check out their website here.