These 6 faux-fur leopard print coats under $80 are making us swoon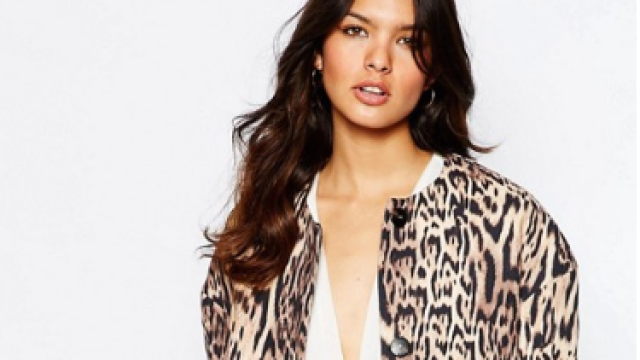 Is there anything snugglier than wrapping yourself in a warm, plush furry coat before you brave the great, wintery outdoors? How 'bout doing it the way Cate Blanchett's doing it, by wrapping up in a leopard print layer for some extra glam (slick on a red lip and you're practically a movie star!). The final touch: you can score these coveted coats for well under 100 bucks, while leaving real live leopards totally untouched. Faux's the way to go!
YES, that's Cate (wearing leopard print) with Sandra Bullock and Rihanna, just strolling along in Central Park. They might be filming the insanely anticipated all-female Ocean's heist movie, or maybe they're just bffs? We like to imagine it's that one.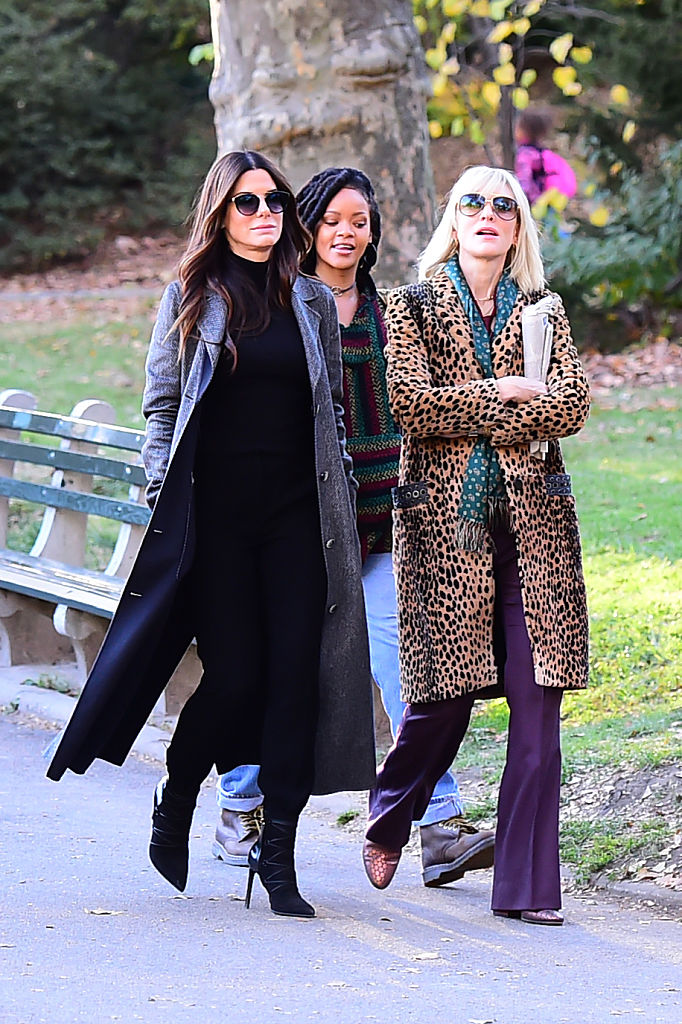 Gigi Hadid wears her leopard long and sheer for date night, Kendall Jenner wears hers cropped and over a plain white tee and flared jeans. And Kate Moss, well, Kate Moss could wear a garbage bag and we'd be ordering our own box of Hefty bags on Amazon right now.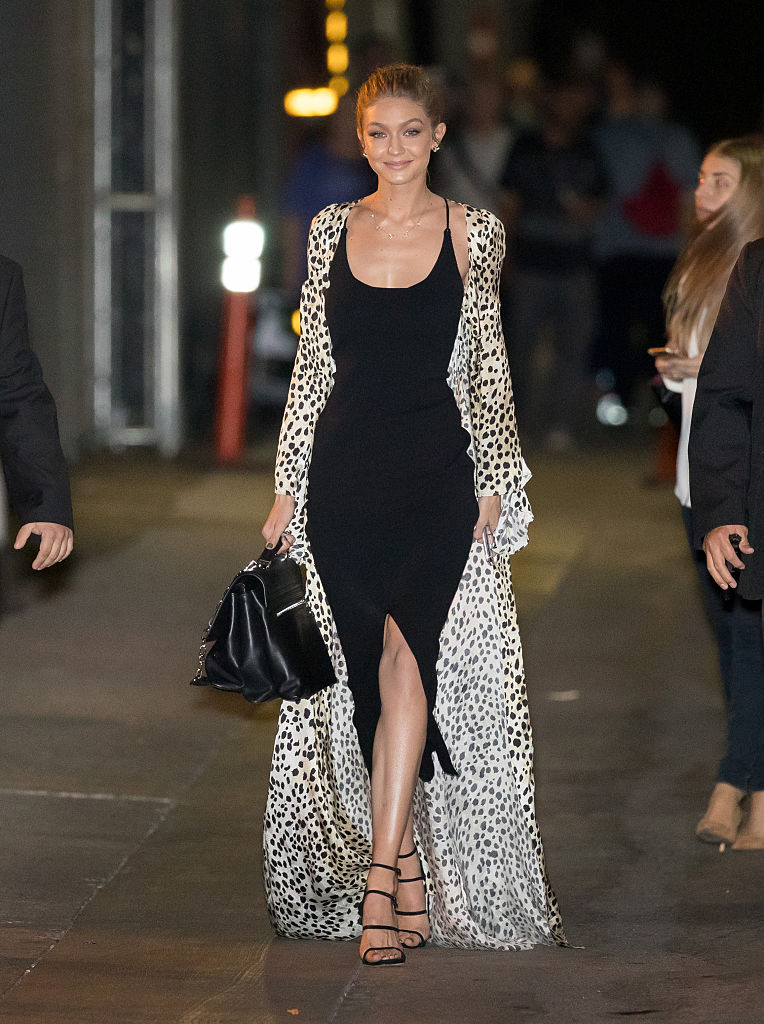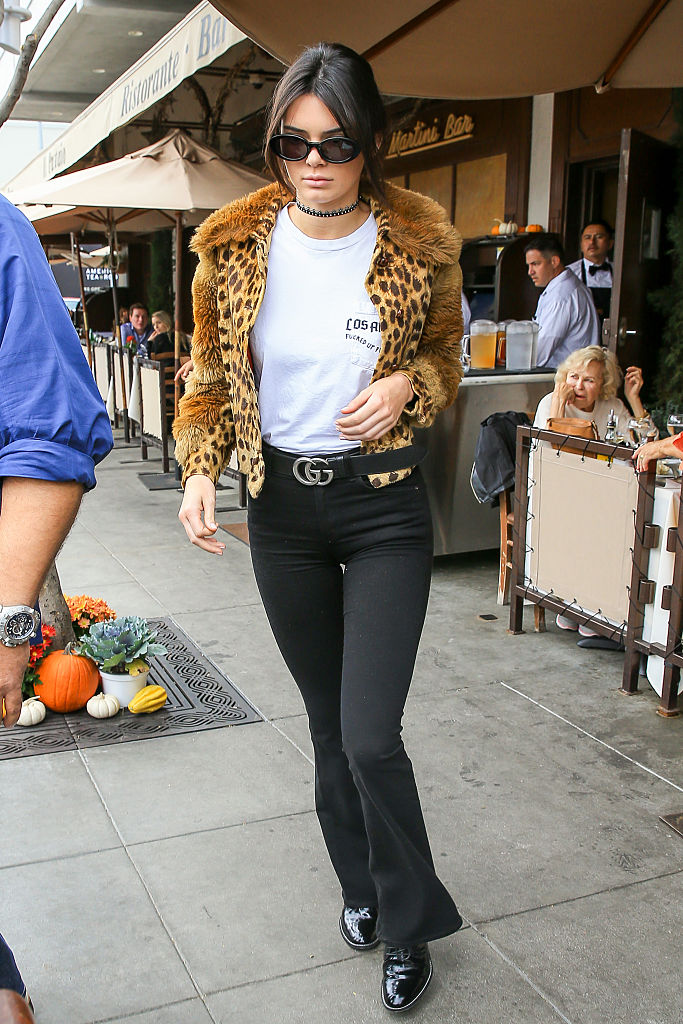 Chic, feminine and thankfully totally doable, even on our post-cyber-monday-splurge budget.
Check out these beauties from around the web for well under $100.
Swing Coat in Leopard Faux Fur, ASOS, $79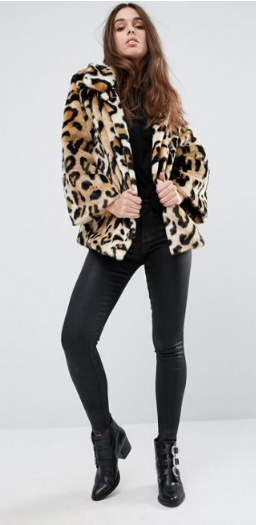 Faux Fur Cheetah Print Coat, Forever 21, $49.90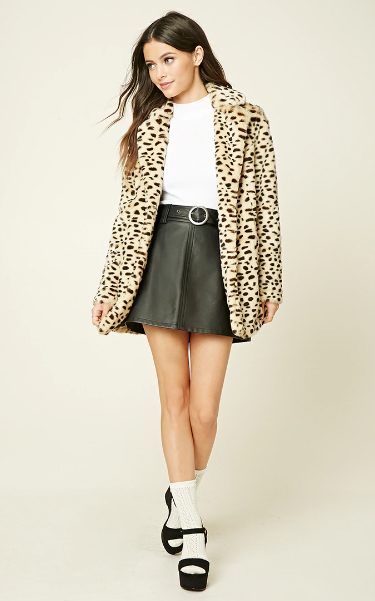 SALLY FAUX-FUR COAT, Guess, $67.20
Mango Leopard Print Over Coat, ASOS, $55.00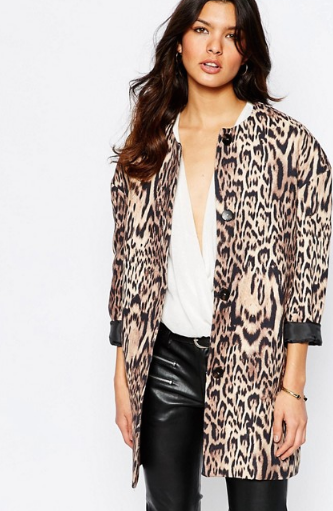 Plus Size Sebby Leopard Faux-Fur Coat, Kohl's, $69.00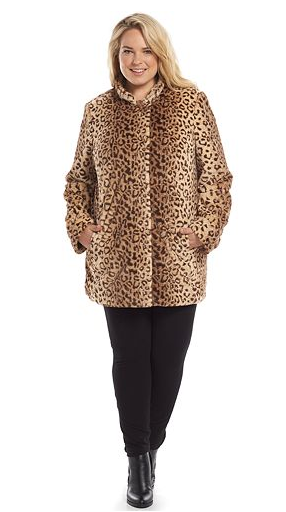 Bomber Jacket in Faux Fur Leopard, ASOS, $58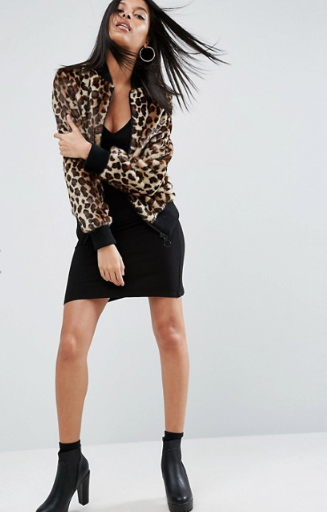 Swoon.
Now throw on a pair of cat-eye chades, grab yourself an oversized holiday Starbucks cup and hit the streets! Remember: part of owning leopard print is flaunting it.