21 of the Best Father's Day Gifts to Get the Dad in Your Life, All Under $100
From a fancy robe to a stylish phone case.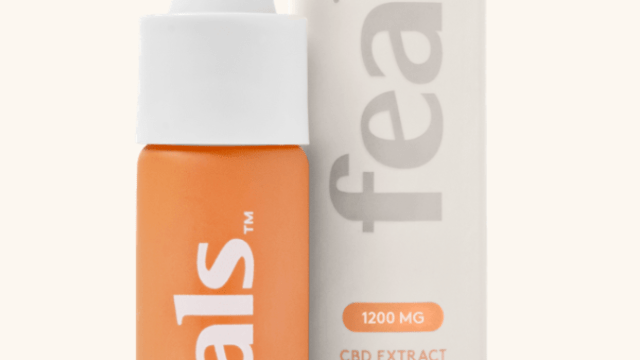 Let's face it—Father's Day isn't the easiest holiday to shop for. After all, there are only so many times you can give your dad a tie in his lifetime. So now it's time to level up your gifting skills to find the best Father's Day gift around. (And no, you can't just go for a tie clip instead.)
To help, we've rounded up 21 of the coolest Father's Day gift ideas on the internet that are all under $100, from video game online subscriptions to fancy robes perfect for long nights in. So whether your dad is a foodie, a baseball fan, or a chef, the below gifts will guarantee to put a smile on his face.
1. Baseball Park Map Glasses
If your dad hasn't gone to a ballgame in a hot minute, then gift him these custom-team mugs to help him stay connected to his favorite team. The good news is this price tag includes two glasses to choose from.
2. NutriBullet NBR-0601 Nutrient Extractor
If your dad loves smoothies, then it's time to get him the ultimate smoothie-making machine. Cue in the NutriBullet. With a 600-watt motor, your dad can literally blend anything to his heart's desire.
3. Casetify Link Bracelet Band
This Casetify link bracelet band is a stylish upgrade for his Apple Watch. The good news is, there are five different colors to choose from.
4. Calvin Klein Colorblock Volley Swim Shorts
Because summer is right around the corner, your dad is probably in need of a new pair of swimshorts. Opt for these swim trunks from Calvin Klein. They are fun and stylish—two adjectives you want your dad to be.
5. Mine, Also Mine Decanter Set
If your dad loves to have a nightcap every now and then, then give him a decanter set that tells everyone to back off his favorite liquor.
6. Rag & Bone Fit 2 Tomlin Shirt – Cotton
Since everyone is going back to the office soon, help upgrade your dad's work wardrobe with this stylish button-down shirt from Rag & Bone.
7. Otherland The Beach Club Collection
Whoever said you can't give your dad a candle for Father's Day never smelled this collection from Otherland. With notes of tennis ball, crushed shells, brown sugar, and more, this three-candle set is a must-have for your beach-lovin' dad.
8. Murder Mystery Game
If you're still quarantining with your dad and the rest of your family, purchase this murder mystery game to up your board game night.
9. Beer Chilling Coasters
Since it already feels like summer, it might be wise to help your dad enjoy a gold brew for hours on end with this chilling beer coaster set. All he'll have to do is chill the coasters in the fridge and take them out whenever he's ready to use them.
10. Dagne Dover Arlo Tech Pouch
This gift will change your dad's life. It can hold his chargers, be used for his toiletries, or keep his camera memory cards safe. Whatever he decides to use this bag for, it will definitely serve its purpose.
11. Reebok Club C Revenge Pride Shoes
Support your dad by getting a new pair of kicks. This pair has a stylish Pride design with a super-soft-cushion feel that will make his feet sing while he walks around.
12. Shea Moisture Maracuja Oil & Shea Butter for a Full Beard Beard Conditioning Oil
This invigorating oil, meant to soften his beard in the morning, is made out of sunflower, grape, and olive oil.
13. J.Crew Wharf sunglasses
Buy your dad some cool new specs to up his wardrobe game. While he may just use them to walk around the neighborhood, at least he'll look stylish while doing so.
14. Otterbox iPhone 12 and iPhone 12 Pro Defender Series Pro Case
If your dad needs a new iPhone case, don't give him a boring one—opt for a super-protective case that will stop your dad from breaking his phone if he drops it.
15. Nintendo Switch Online Membership
Is your dad a gamer but doesn't have access to his retro Nintendo games? Well, if he has the Nintendo Switch, you can purchase an online membership and he can explore over 100 Super NES and NES games, like The Legend of Zelda and Super Mario Bros. What's not to love?
16. Create Your Own Reel Viewer
Channel your dad's nostalgia by gifting him a reel viewer that you can customize for his own enjoyment. You can put his favorite images of the family or his best buds together, so whenever he needs to reminisce, we can just flip through the viewer anytime he wants.
17. Star Wars™ Darth Vader™ Best Dad Giant Pop-Up Gift
Is your dad a major Star Wars fan? Then he is going to love this pop-up card that features Star Wars' most iconic villain: Darth Vader. Because if there's any dad that's the "best dad in the galaxy," it's yours.
18. MasterClass Gift Card
If going back to school isn't an option for your dad right now, you can purchase him a year-long membership from MasterClass so he can learn from his favorite teachers, like Gordon Ramsay and RuPaul. With over 100 different courses to choose from, he'll never get bored.
19. Parachute Cloud Cotton Robe
Does your dad prioritize his self-care routine? Help him upgrade his "me" time with this Cloud Cotton Robe from Parachute. It has two hidden side pockets, made from 100% long-staple Turkish cotton, and comes in seven different colors.
20. Feals Great Starting Point
Since this past year has been incredibly stressful, why not help your dad with his stress levels by giving him some CBD from Feals? The 600 MG option is perfect for someone who is new to CBD and wants to give it a go for the first time. It's produced in the U.S., ingredients are hand-harvested from Colorado, and it's made from full-spectrum hemp.
21. State Bags Lorimer
Do you have a dad who loves to travel? Give him a backpack that's stylish and functional for all his travel needs. With five colors to choose from, the Lorimer bag is lightweight, can fit a 13″ or 15″ laptop, and has easy-to-access side zipper pockets.