The father of a child with autism posted the most heartbreaking Facebook post after learning his son had no friends
When it comes to parenting, we all know there are heartbreaking moments where you want to stop your children from experiencing the pain of the world. For one dad, looking at his son's worksheet during a back-to-school night activity all but emotionally destroyed him — and then motivated him to share this important message with other parents, too. Because when it comes down to it, autism awareness matters for everyone, especially young children.
As Marlisse Cepeda at Cosmo explains, Bob Cornelius and his son were doing a "back to school" activity sheet that asked his son the typical questions: "What's your favorite food? What's your favorite TV show? And of course, who are your friends?" Cornelius's son answered all of these questions honestly, though one answer is gut-wrenching. When asked to list his friends, the little boy wrote: "no one."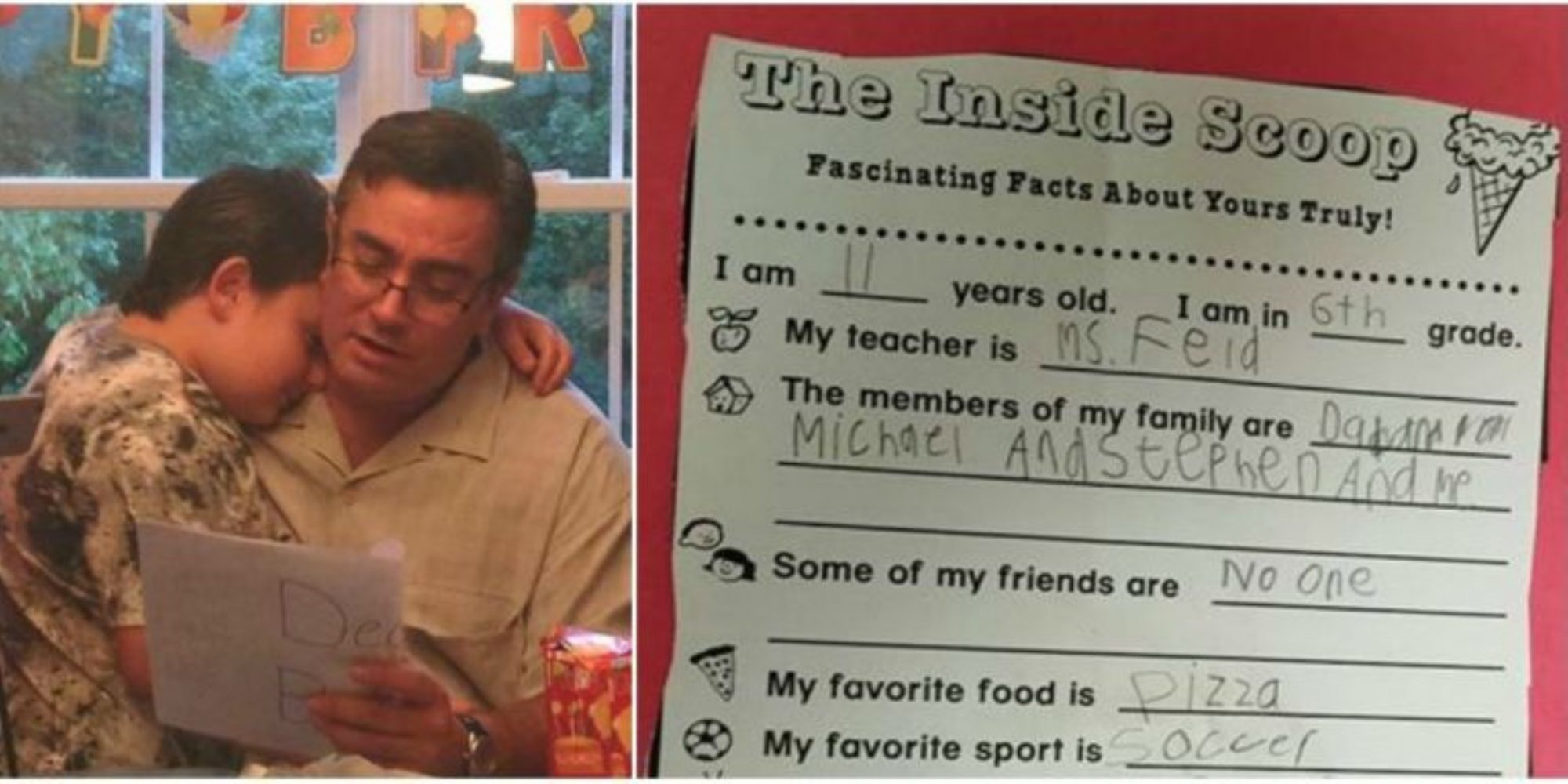 Overcome with emotion, dad knew he had to spread his son's experience to the world. As he explained in his emotional Facebook post:
As Cornelius explains, his plea is not just one looking for support, but asking others to be more aware, compassionate, and kind to all people, including those who are on the autism spectrum, like his own 11-year-old son. He says:
"The only solution I can come up with is to share this with you and ask that you have a conversation with your kids. Please tell them that children with special needs understand far more than we give them credit for. They notice when others exclude them. They notice when they are teased behind their back (a lot of times "behind their back" is right in front of them because they think the 'different' child doesn't understand). But mostly they are very much in tune when they are treated differently from everyone else. Trust me when I tell you this hurts them. Even if it's not obvious to you and me."
As of right now, the Facebook post has been shared more than 30,000 times. Cornelius is also accepting cards from anyone who wants to let his son know that he has a friend in them, too.