Fate made an unplanned "Hannah Montana" reunion happen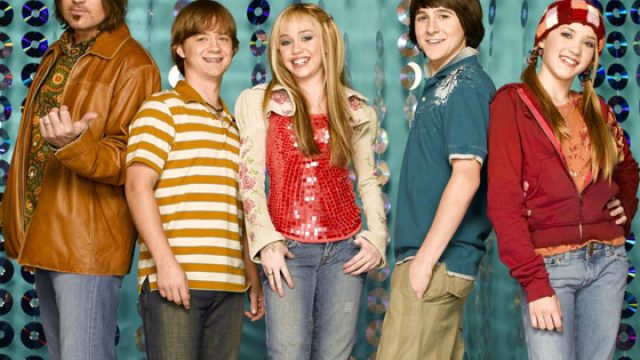 Is this fate? Or is this a miracle? Thanks to a chance encounter, an unplanned mini Hannah Montana reunion happened somewhere out in the wilderness. It wasn't a televised event and it only consisted of two of the cast members, but this meet-up was enough to send Hannah Montana fans over the edge.
On Monday, Emily Osment and Jason Earles ran into each other on a hike like two moms at the supermarket. And because they found this as meaningful as they knew their fans would, Osment and Earles captured the moment and shared it with the world.
"Look who I ran into on my hike today!" Osment tweeted.
We're looking, and we're freaking!!
Yes, of course we're so happy that fate pulled Lilly and Jackson back together again after nearly ten years of being apart. But this picture also reminds us to ask —
https://twitter.com/udfredirect/status/843991167435980800
Guys! It's been almost a decade! Just go out and grab dinner together and post a photo to Instagram. Get the gang together and go to a Miley Cyrus concert and prove to us that you still love each other. Heck, even just getting everyone on a Skype call would suffice!
Give us something to fuel our fandom!
false
But, we suppose we shouldn't bite the hand that feeds us — that hand being fate. The world is willing the Hannah Montana cast back together, and we're glad they're not fighting it. Maybe Osment and Earles should take this as a sign that they are the ones to lead the revolution to reunite the cast.
Or, as Seventeen reminded us, perhaps the world is telling us that Lilly and Jackson really should have ended up together!
Fate works in mysterious ways! Our fingers are crossed that one day Miley, Billy Ray, Mitchell, Emily, and Jason will all be hiking the same trail at the same time, only to meet and take one epic pic. Then our lives will be complete!