Fat Girls Traveling is the body-pos adventure Instagram account you need to be following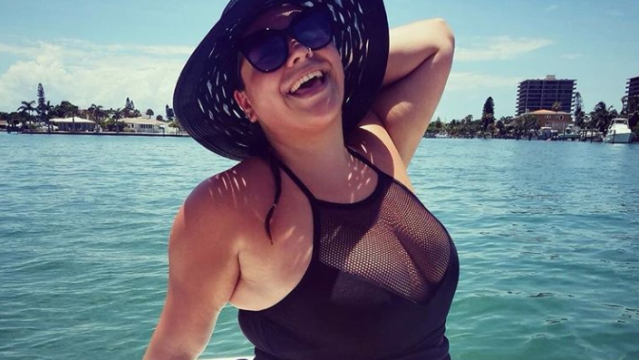 We love anything having to do with travel or body positivity, and this Instagram account combines the best of both worlds — while showing us all new parts of the world. Yup, Fat Girls Traveling is the body-pos adventure Instagram account you need to be following. The Huffington Post filled us in, and now we can't stop looking at the feed — as well as planning 101 future trips, but that's another story.
Annette Richmond started the public Instagram account, as well as the private Facebook group. Aside from sharing a love for travel, she aims to promote a support group of sorts for women. And many women have been supportive of Richmond's sites, too. She has more than 2,100 followers on IG and more than 1,000 group members.
"People living in bigger bodies are often shamed because of it, making travel even more uncomfortable," she told HuffPo. "People have a lot of anxiety around this stuff, and it's nice to have a community where we can talk about it and encourage each other and let them know, like, 'Girl, the person that's snoring is going to be worse [to sit next to than] someone who's a little fluffy.'"
We have no doubt that groups like Richmond's are helping women feel more comfortable, inside and out.
And even better, it's empowering them and inspiring them to go on the trips they've dreamt about. That said, here's Richmond in the Bahamas.
"My goal with creating Fat Girls Traveling was to build a safe and inclusive community, as well as help take the stigma out of the word 'fat,' she wrote in one of her blog posts. "Fat does not mean ugly. Fat does not mean lazy. Fat does not mean unhealthy.
Of course, we could ~not~ agree more and are happy women are on board with Richmond's Fat Girls Traveling groups. Her traveling and body positivity messages are def two things we all need more of in our lives.
Just check out some of these awesome Fat Girls Traveling snaps and you'll get it.
It looks like Fat Girls Traveling has even more plans in the works.
And they sell merch, too. Yas, please!
Speaking of which, BRB as we check out the items above, as well as start booking those trips we mentioned…