Twitter really wants Mamma Mia to become the next Fast and Furious franchise, and this is actually a very good idea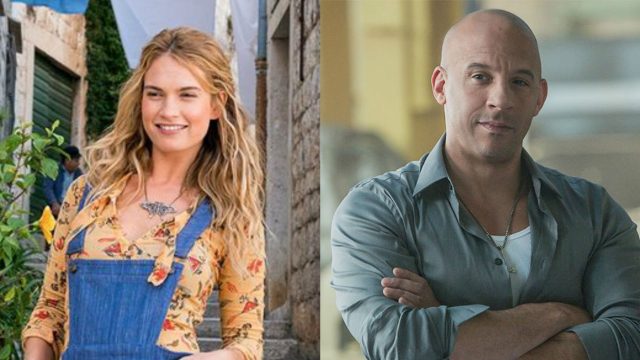 The movie musical (Greek) Gods have spoken, blessing the world with another campy masterpiece set to the luscious music of ABBA. Mamma Mia!: Here We Go Again burst into theaters like Aphrodite's Fountain last weekend, and just like the first one, it is bringing musical joy to the lives of just about everyone it touches.
The sequel, which took a full decade — to the week! — to come back into our lives, doubles down on what fans loved about the first one: The gorgeous aesthetic, spectacularly campy ABBA tracks, and a lot of very famous people living their best lives. This time, even more famous people joined the fabulous fictional Grecian island-set party, including Lily James, Andy Garciá, and CHER.
While the plot of Here We Go Again packs more of a punch emotionally than its predecessor, it was still impossible to leave the theater not feeling like this:
And upon leaving the movie theater, most viewers did three things: First things first, pull up the movie soundtrack or their curated ABBA playlist and bump to some hits on the way home. Second, scout out their new favorite thirst trap young dad on Instagram — Young Harry (Hugh Skinner) isn't on Instagram but luckily, Young Bill (Josh Dylan) and Young Sam (Jeremy Irvine) ARE!
And finally, and arguably most importantly, research the likelihood of a third Mamma Mia! movie.
While currently, there seem to be no plans for a third Mamma Mia! movie, fans are clearly wanting more. In fact, the two hours of unadulterated joy through the lens of a stunning Croatian island — the movie's stand-in for the Kalokairi — and ABBA hits was so intoxicating, fans are conspiring ways a third film could work.
The consensus: If The Fast and the Furious can somehow become the world's most bonkers action franchise, Mamma Mia! should be the campy movie musical equivalent.
https://twitter.com/udfredirect/status/1020128984351289344
https://twitter.com/udfredirect/status/1021198047399858181
Yes, please! Considering both the Fast and the Furious AND Mamma Mia! movies are made by Universal, this whole idea seems entirely plausible…and necessary. If the Fast and the Furious movies can suddenly become global espionage films — but with cars to keep them on brand — there's definitely room for another ABBA-tracked musical masterpiece.
Mamma Mia!: Here We Go Again is currently playing in theaters. If you go see it, maybe they'll make another!