Fast and Furious is getting an animated Netflix series, and Coronas all around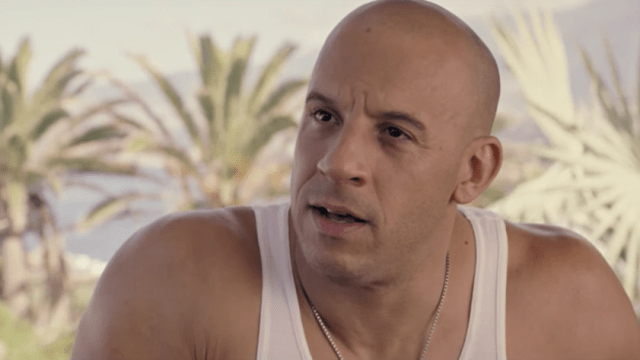 If there's one rule you learn watching the Fast and Furious films, it's that nothing, and I mean nothing, is more important than family — and proving that he never turns his back on family, Dom Toretto's is about to get a little bit bigger. Yep, you're going to want put on the emergency brake for this one…because Netflix is working on an animated Fast and Furious series!
As Dom and the crew are busy with their live-action shenanigans, the animated series will follow Dom and Mia's teenage cousin Tony and his group of friends. While our beloved family isn't the focus of the new series, it'll still follow the three pillars of the Fast and Furious franchise: friends turned family, fast cars, and an inexplicably unquestioned tie to government agencies and spying.
According to Variety, in the animated series from DreamWorks, "Teenager Tony Toretto follows in the footsteps of his cousin Dom when he and his friends are recruited by a government agency to infiltrate an elite racing league serving as a front for a nefarious crime organization bent on world domination."
Nothing but respect for our street racing-turned-global espionage action franchise!
However, if we don't see Vin Diesel in animated form during the first season of the Fast and Furious series, we *will* revolt — AKA skip the next family dinner.
This goes for Dwayne "The Rock" Johnson — he and Vin don't even need to be in the same room to record lines, and it won't look awkward or obvious like it did in The Fate of the Furious — and the rest of the group, too.
As the franchise proves over and over again that it'll live on until there's no more Corona left to drink or expensive cars to drive, the animated series is just the latest of upcoming projects. Namely, a spinoff following Hobbs (Johnson) and Shaw (Jason Statham) is set to hit theaters in 2019, while Diesel revealed that the ninth and tenth films in the franchise are slated for release in 2020 and 2021.
With this new series — and the ever enduring OG films — one thing is certain: the Torettos are going to keep living their lives a quarter mile at a time…FOREVER.