Selena Gomez's parrot and kitten jumpsuit is something we need right meow
Some celebrities like their outfits to be over the top, while others prefer more subdued looks. And Selena Gomez's neon pink jumpsuit is making us think that she might fall into that first camp.
Is this look unexpected for the star? Absolutely! We're not used to seeing her in jumpsuits, much less ones that are so bright. But that doesn't mean we don't love this look!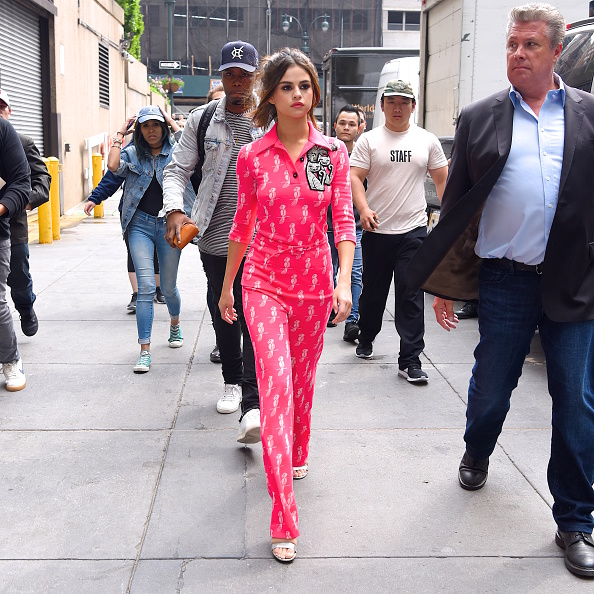 Not only is Selena rocking a '70s-style Miu Miu jumpsuit — sharp lapel and all — the piece is in highlighter pink. The print is also actually of parrots, and even features a large cat patch. The hem of the jumpsuit is slightly flared, which means we get to see Selena's white Gianvito Rossi heels in all their glory.
This look is "glamorous off-duty," thanks to Selena Gomez's pulled back hair and bright red lips.
We love that Selena also chose to wear a smokey eye with this look! The bold lip and eye accent this jumpsuit so well. And we especially love the details of this look, like the itty-bitty belt around the performer's waist.
This look is equal parts tropical vacation and #throwback, and we think Selena pulls it off quite well! And if anything, she's inspired us to rethink our aversion to highlighter brights.