North West plays dress up in Kim's $1,700 boots, leaving us to ask, "Will Kimye adopt us?"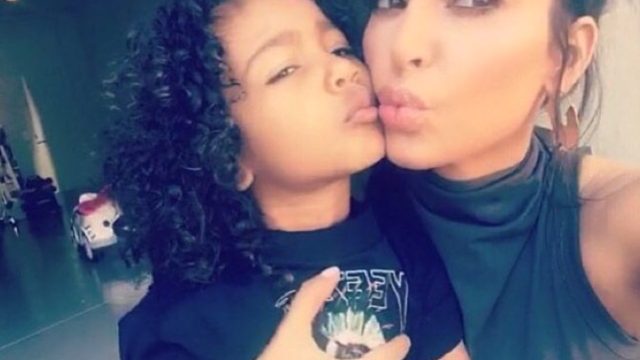 Kim Kardashian has taught us everything we know about style, from how to properly contour, to how to throw an amazing wedding, to how to rock the best ponytail of your life. We've always secretly been a little jealous of the wardrobe Kim's daughter, North, will surely have access to some day, but we didn't realize just how much until we saw what North gets to play dress up in.
Kim just posted a picture of North laying down on the ground with her feet tucked into Kim's GORGEOUS $1,700 Balenciagas, joking that she didn't think North would be borrowing her clothes so soon.
These heels combine literally everything we could ever want in a shoe — heels, thigh highs, a drool-worthy metallic sheen. We can't believe North gets to just casually try them on whenever she wants!
https://www.instagram.com/p/BIO4jnMDCvP
This isn't the first time Kim has talked about North wearing her clothes. She previously told PEOPLE that she saves all her clothes for her daughter, even the ones she doesn't wear anymore.
"[I am saving] all my Met dresses. Maybe she'll want to wear one to prom. Everything I have is for her, and she'll look at it and say, 'Can I wear that one day,' and I'm like, 'Yes, you can,' and she'll say, 'Okay, I'm gonna go eat my vegetables, but I'll be back and be big.'"
Awwww. We're kind of obsessed with Kim's incredibly sweet gesture. Oh, and we are sooooo waiting for the day North wears last year's gorgeous Balmain Met Gala look.