Miranda Kerr reminded us you can definitely wear white before Memorial Day in this short skirt and long blazer combo
Every year after Easter, fashion gurus begin to debate the age old question: To wait for Memorial Day to wear white or not? Well, if we take any advice from Australian model, Miranda Kerr, we can wear white whenever we want.
The history of no white clothing before Memorial Day or after Labor Day started in the 1930s with the wealthy wearing only white in the summer. In the 1950s, the fashion trend began to bleed into the middle class, especially in Southern American states.
On Instagram, rule breaker Miranda Kerr let us know that white can definitely be worn before Memorial Day. Sporting a blazer with a short skirt, the model pranced around while holding a gold sleeve and vinyl record.
What are some other times Miranda has encouraged us to wear white? Here are a few iconic moments from the model's history.
In New York for the ShopStyle launch, the model went all white with a crop top and pencil skirt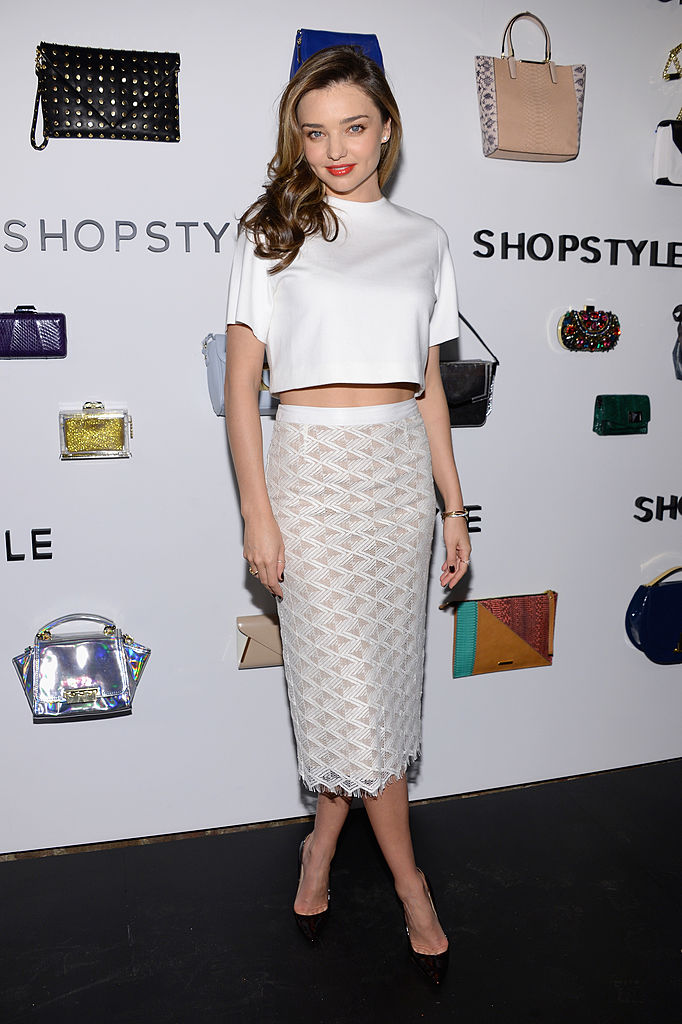 Miranda looked stunning in this laid back but chic white dress with matching white sneakers at the Stella McCartney Resort Presentation.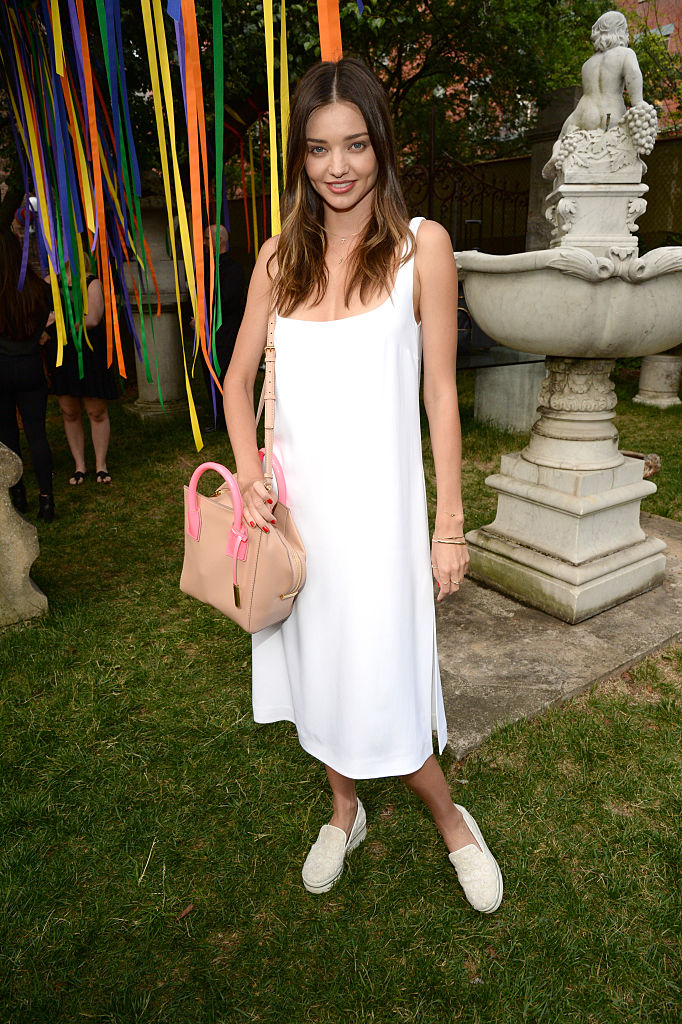 Miranda was already breaking rules in 2015 when she was spotted wearing white jeans with a simple black top and cream coat in New York.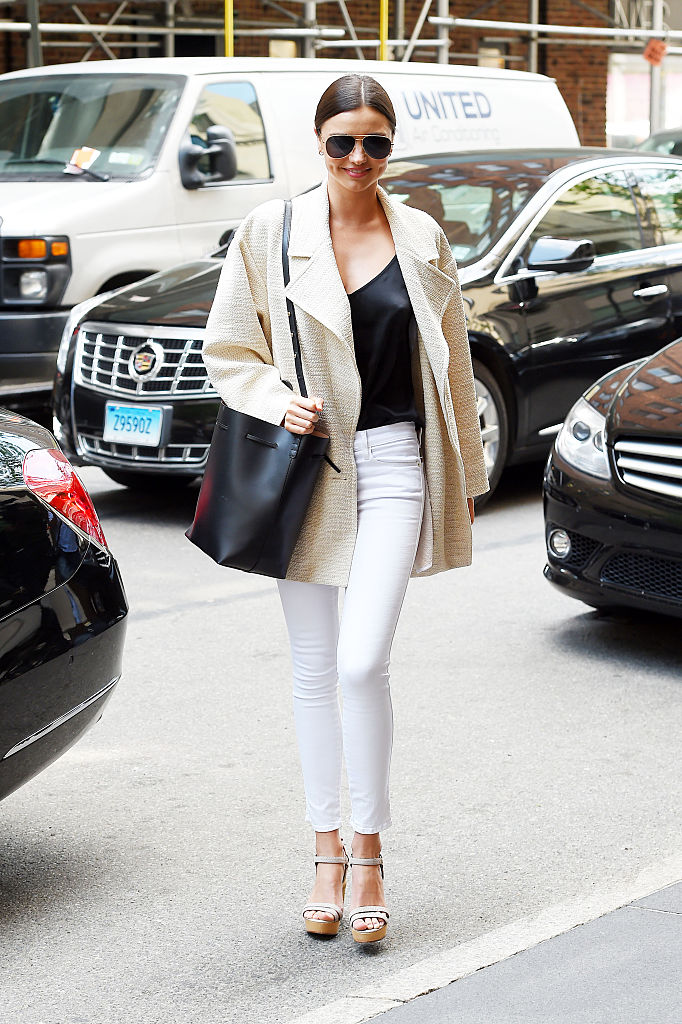 Looking like she just hopped off of her boyfriend's motorcycle, the model paired a badass leather skirt with a loose white top.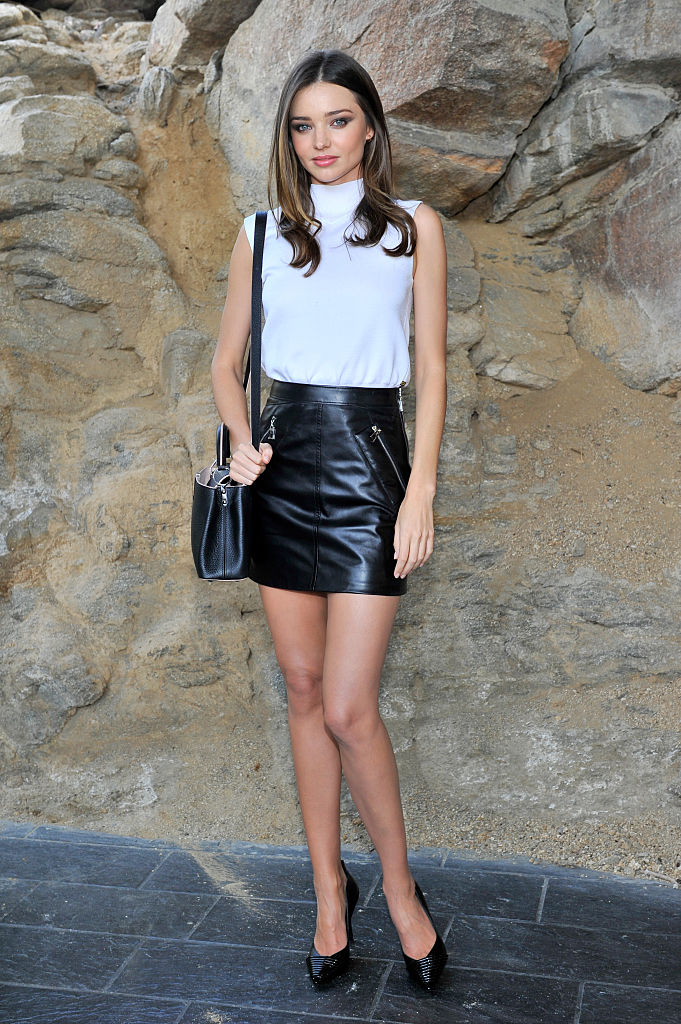 Clearly, Miranda loves white. The model is known for wearing white on the red carpet. She's definitely inspiring us to ignore those fashion rules and be fashion forward!