Maggie Gyllenhaal rocked a chic silk pajamas look on the red carpet, and we'd like this to become an everyday trend please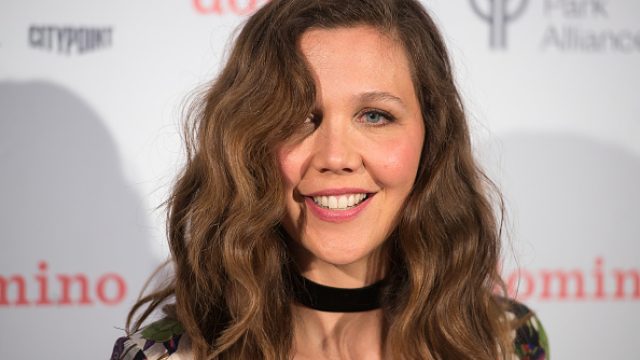 When it comes to the red carpet, being comfortable is the last thing on people's minds. But not for Maggie Gyllenhaal! She just rocked a chic silk pajamas look, and we're thinking that it's the next big trend. Or at least we're hoping so because we could all be so comfy!
This is obviously not the first time Maggie has stunned us with her outfit. Who can forget the incredible cat-covered blazer she took for a spin at the New York City Gala. Or how about the breathtaking floor-length Schiaparelli gown back in February? Her looks are always fashionable but inventive, like Maggie Gyllenhaal herself. And this latest silk pajamas look just solidifies her amazingness.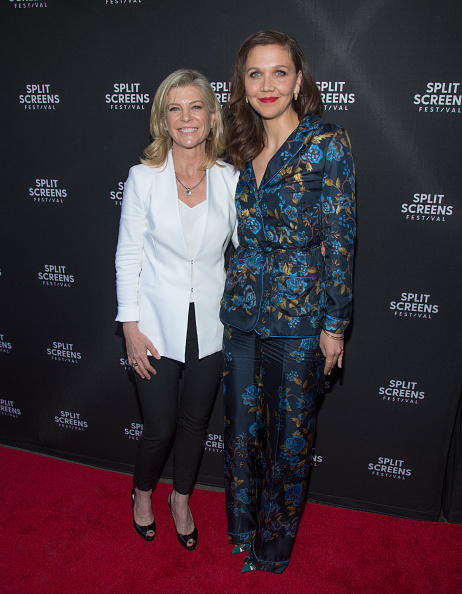 Her ensemble looks so much like our favorite PJs!
Of course, the incredible detailing and embroidery make Maggie's look fully high-fashion. How would you possibly want to keep them indoors when they look so good?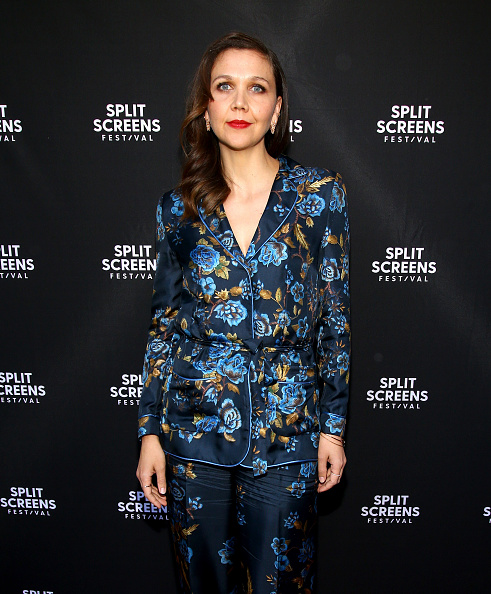 This might be fun a take on the pantsuit trend.
Ever since politics have engulfed this country, women in Hollywood have been busting out pantsuits on the red carpet. While the outlines make the look seem more like a pajama set, this could very well be another pantsuit
Maggie pairs the look with simple makeup. Her red lipstick is a pop of red color in a sea of blue silk. Her jewelry was also minimal, instead allowing the gorgeous embroidery to draw the eye in. Maggie Gyllenhaal's hair is styled in loose waves giving a relaxed appearance.
This is the look of someone who is actually comfortable on the red carpet, people!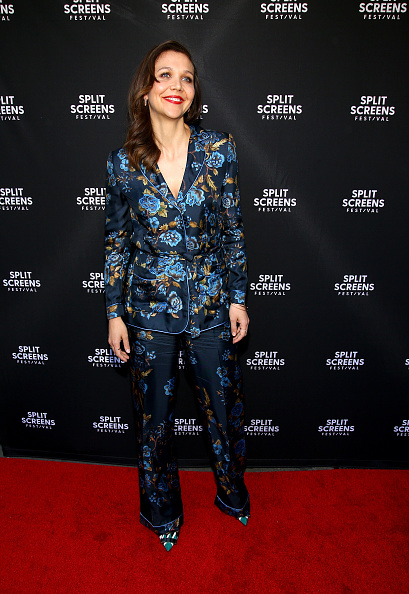 All Maggie has to do when she gets home is to pop off her heels and she is ready for bed. Now that is a night on the town everyone can understand. Now if only we were allowed to wear silk pajamas to work…then life would truly be perfect.