Lily Collins is Belle from "Beauty and the Beast" in this red-carpet look and it's magical
Fashion alert: actress and all-around fashion plate Lily Collins is Belle from the Beauty and the Beast in this red-carpet look and it's pretty magical.
Okay, so we are aware that Collins debuted this Belle-inspired ensemble a few days ago, but we just can't believe we missed it! On November 12, the Mortal Instruments: City of Bones actress arrived at the Academy of Motion Picture Arts and Sciences' 8th Annual Governors Awards in Hollywood and she really did look like a princess.
Actually, she looked just like Belle from Beauty and the Beast and it is kind of uncanny how on-point her look is with the iconic yellow dress from the animated film. You know the one, it's from the scene when the Beast dances with Belle and you can tell they are in love. Ah, so cute!
Collins' yellow-gold gown is much more fitted than the movie ballgown, but it still gives off major Belle vibes and we're loving it.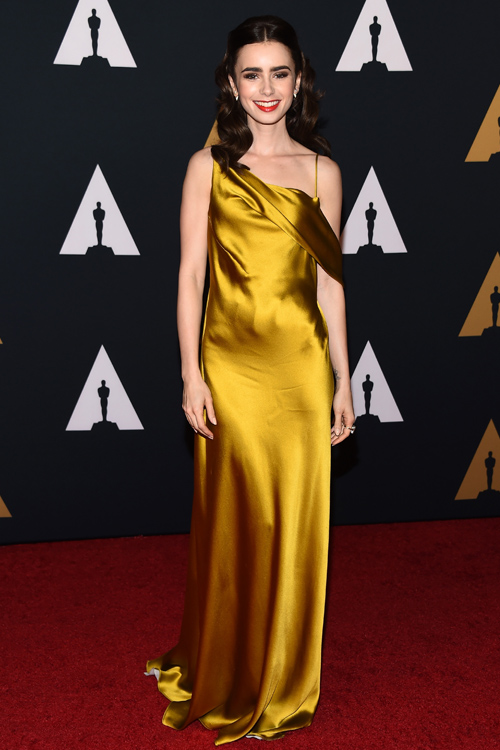 The 27-year-old actress dazzled in her silk, golden yellow frock that draped along her figure in a slinky manner.
The one-shoulder slouch is sophisticated and modern and the open back is gorgeous.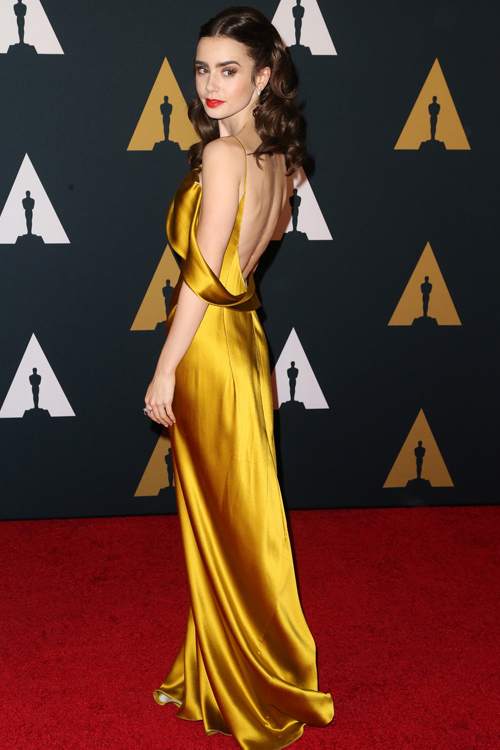 Even her makeup was princess worthy!
The Mirror Mirror actress opted for an apple red pout which popped against her fair skin and otherwise simple makeup. Her hair was equally as beautiful with the front pulled back off her face and ringlet curls everywhere. Oh, and look at those fabulous earrings!
In case you need more proof that Collins was Belle at this Hollywood event, we have a side-by-side for you below.
Their hair, the gold earrings, dress color and off-the-shoulder detailing is totally in sync. Plus, Belle's perfectly shaped brows could definitely give Collins' famously fab brows a run for their money, don't you think?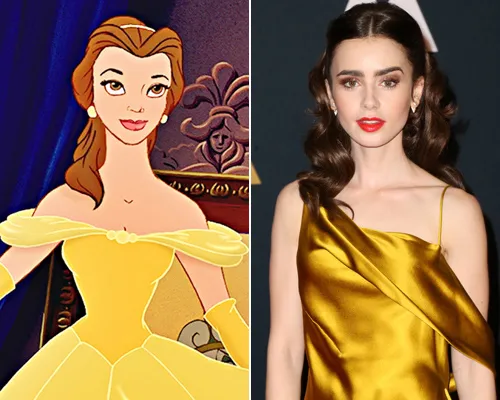 We know that the new live-action Beauty and the Beast already has the perfect Belle in Emma Watson, but if they were to do another one down the line, Collins would be our next pick to portray the legendary character.
What do you think of Collins' Belle ensemble?