Lily Collins masters the art of matching nude with nude at Cannes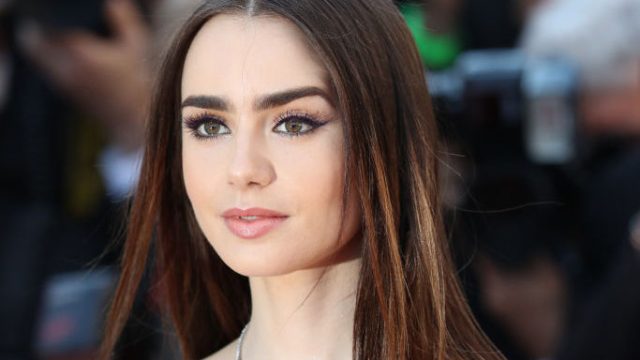 Each product we feature has been independently selected and reviewed by our editorial team. If you make a purchase using the links included, we may earn commission.
Okay, okay, so nude may not be the most exciting of colors to wear on the red carpet, but it does have its moments (hello, Kardashians!), And although we do love the sheer/nude look as much as anyone else, what we're extra thankful for today is the fact that Lily Collins just showed us how to make nude look exciting at Cannes, and now we are changed for good.
The actress and model wore a nude and white striped off-the-shoulder top and a nude sequin skirt (both by Johanna Ortiz) and lets just say, if there's something Lily wasn't, it's boring.
Instead, thanks to the patterns and overstated textures, Lily Collins' Cannes look felt anything but minimal.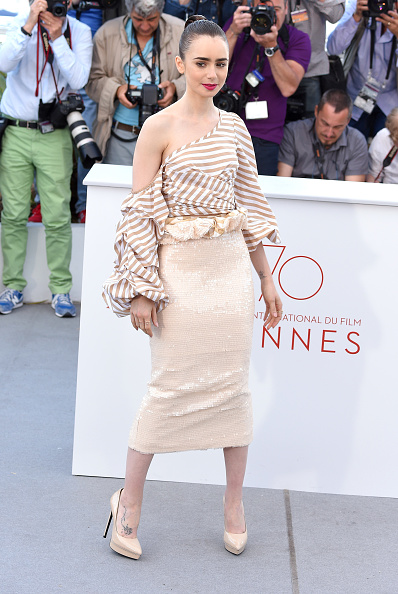 Lily's top featured ruffled sleeves, which added an extra dose of glam to the neutral-heavy look. And thanks to her sequin midi skirt and matching platform pumps, this look has even more va-va-voom!
Lily's hair was worn slicked back in a high pony, accented only by her bold brows and the brightest cherry red lip. And honestly that's the way to rock neutrals! What's the point if you're not going to have a pop of color on your lips?
The top featured an extravagant bow at the back, in case you were wondering how un-boring this look is. (The answer is VERY.) And of course, Lily brought her own sense of beauty to this ensemble, working her own personal style in the process.
If you also want to update your neutral game like Lily, here are three dresses to help you do just that.
Italist "Self-portrait Knit Dress"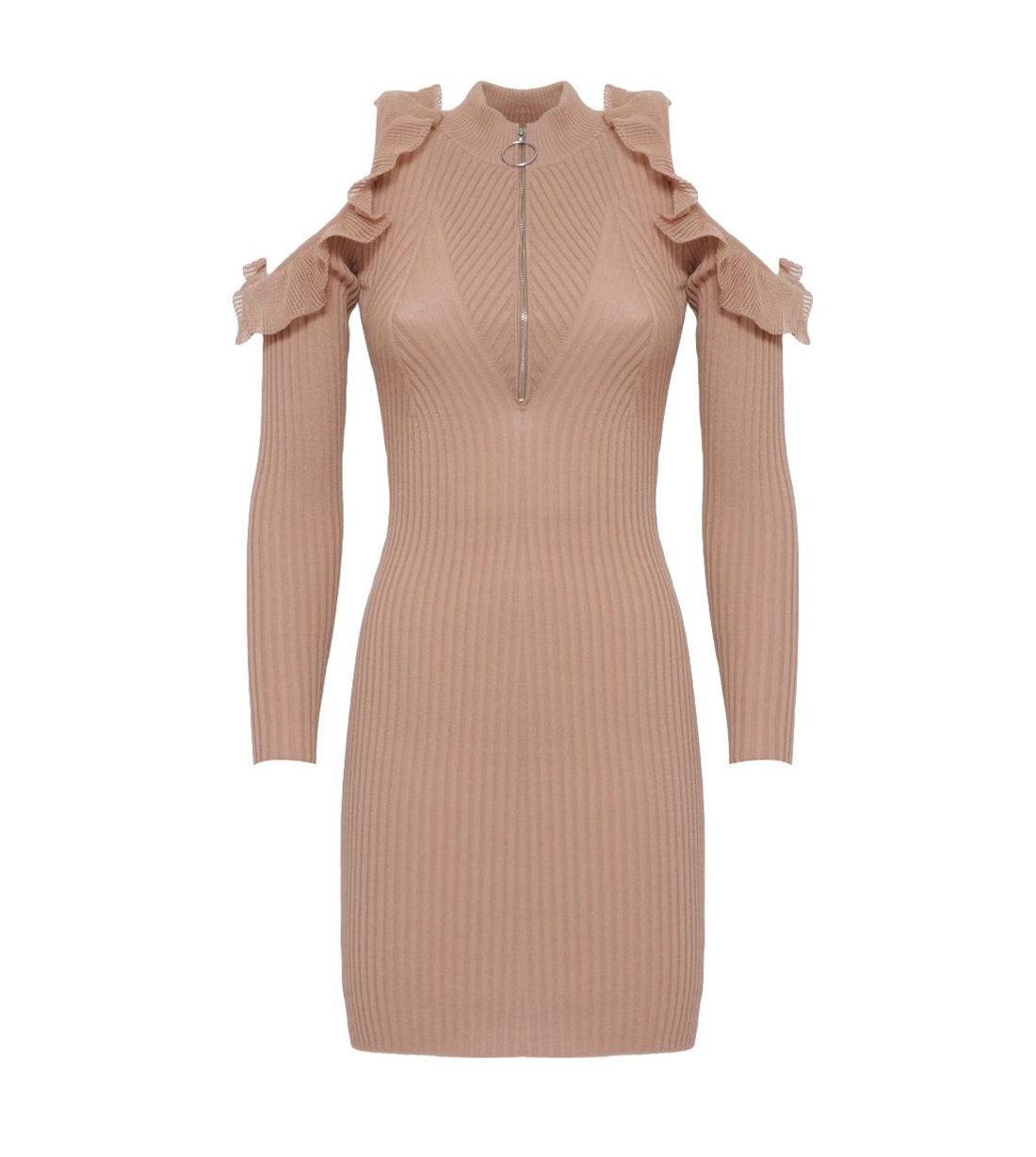 Buy here for $224.46. 
Asos "Raga Be Mine Embellished Mini Dress in Nude"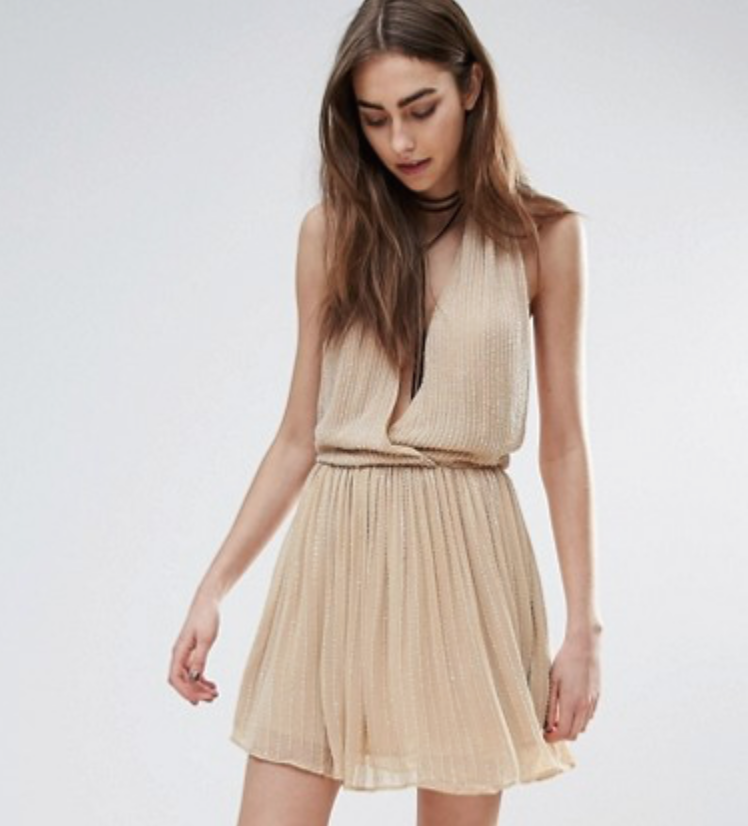 Buy here for $182. 
Forever 21 "Contemporary Sheer Lace Dress"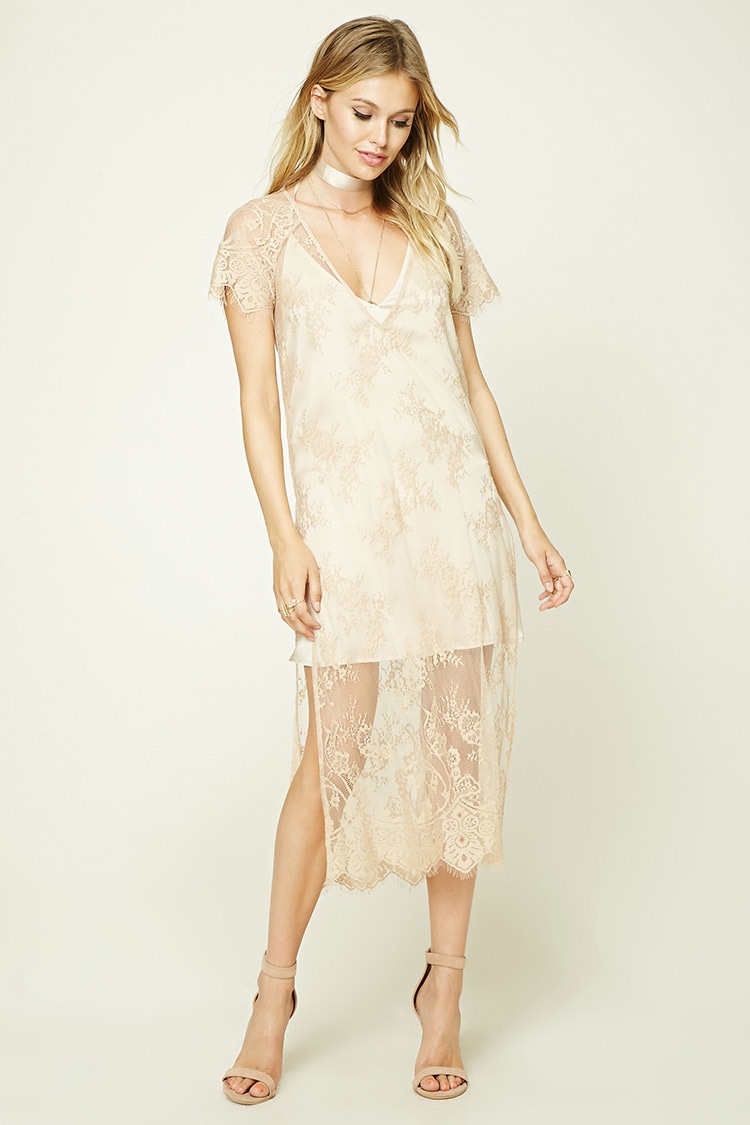 Buy here for $17.43.
Lily Collins is a girl after our own hearts.