Kendall Jenner's barely-there Met Gala dress featured 85,000 crystals and VERY minimal fabric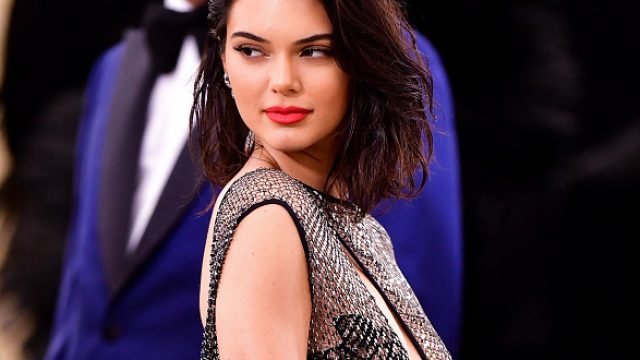 Kendall Jenner doesn't just want to shine bright like a diamond — she wants to shine bright like 85,000 diamonds!
The supermodel practically shut down the 2017 Met Gala red carpet upon arrival last night, stepping out in a (practically) blinding La Perla Haute Couture Collection gown. Looking more like a work of magic than fashion, the glittering gown perfectly draped over the supermodel's statuesque physique, revealing a collarbone to hipbone slit cutout in addition to a *whole* lot of skin.
Now, this barely-there design is not for the faint of fashion. But this is the Kendall Jenner after all, and this girl's never met a sartorial challenge that she didn't just love.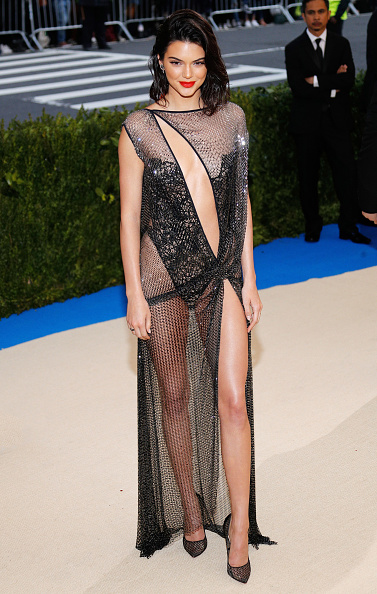 One of the few starlets who kept true to the Rei Kawakubo/Comme des Garçons theme without wearing a piece from the famed fashion label, Kendall's dress hands down wins as one of the best (and most sheer) gowns of the night. The custom piece was designed just for Miss Jenner by La Perla's creative director, Julia Haart. In addition to said 85,000 hand-painted (and handset!) crystals, the fairytale design also demanded 160 hours of manual labor from 26 different artisans.
Whew, that's a whole lot of man power!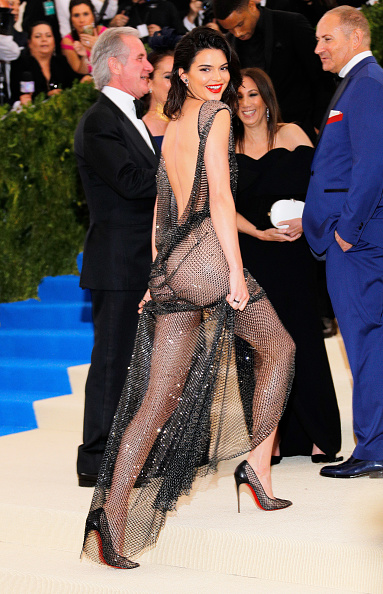 From the back, well, the dress didn't exactly disguise much. From her bare back to her exposed behind, this dress was nothing short of drop-dead-sexy.
In other words, it was the ideal pick for Miss Jenner!
The Met Gala alum and all-around adored Vogue girl clearly knows her red carpet stuff. She rarely (if ever) makes a sartorial misstep, which is probably a result of the sound advice from her style-minded sisters.
And albeit our opinion of the naked dress leans a little more on the side of "been there, done that," this confection breathes a whole new life into the trend. Plus, with Kendall Jenner representing it, there's no way it could be anything short of phenomenal.