Kaley Cuoco wrapped herself in fall in this gorgeous coat by Mary Kate and Ashley's The Row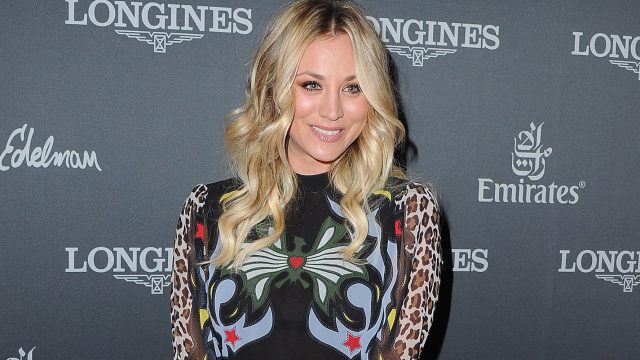 October is here, which means colorful leaves and cooler weather. We are so excited for the cozy fall clothes the season brings. We can't wait to dig out our sweaters and boots for the chillier temps. Celebs seem pretty excited too. The Big Bang Theory's Kaley Cuoco got super excited for fall by showing off her fabulous fall coat.
Kaley Cuoco rocked this cuddly-looking coat from Mary Kate and Ashley Olsen's fashion line, The Row.
Kaley looks so cozy in this fuzzy gray wrap coat. The freeform neckline works almost like a scarf to wrap up around a chilly neck, which is genius. And the coat's long hemline keeps legs warm in the coldest conditions. The coat mixes a relaxed feel with high fashion style, a trait we've come to love in The Row's designs.
Not all of us can afford the high fashion prices of The Row, but here's a much more affordable option that offers a similarly cozy style.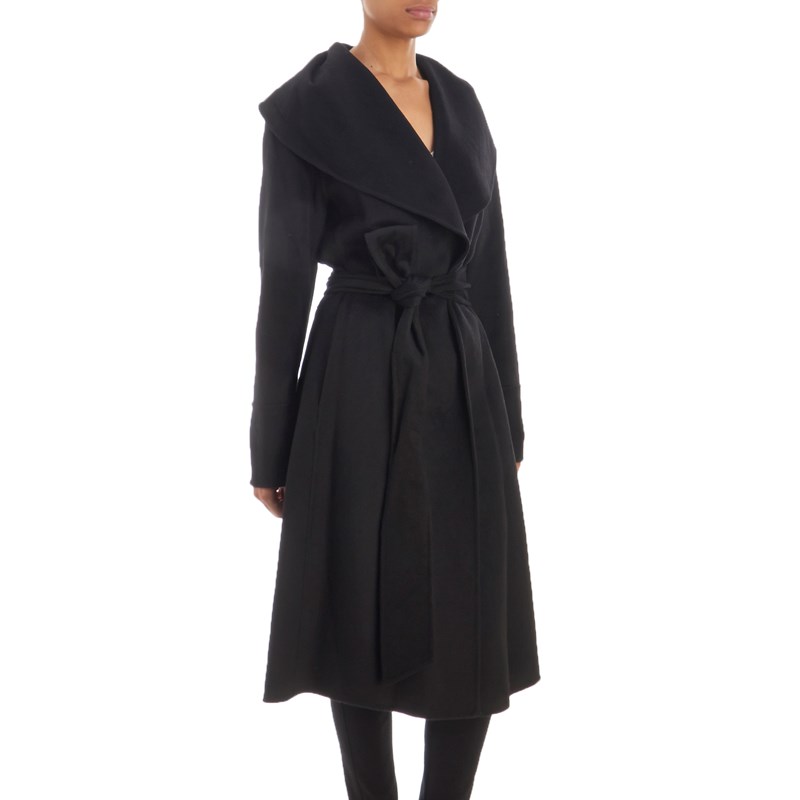 This noir coat by Jones New York offers a similar wrap style and wide collar, but for a fraction of the price. You can pick it up for only $119.99 here.
We all need to find a perfect fall coat, because one thing's for sure.