Move over jean jacket, Jennifer Hudson just made the jean coat a thing
Queen of all-things Jennifer Hudson may be coaching singers on The Voice, but she's also coaching the rest of us in the fashion department. The American Idol alum just introduced us to a jean coat — yes, coat — and we're obsessed. Jennifer donned the piece of art while at SAG-AFTRA Foundation's Conversations with Hairspray Live!, recently. And of course, she won the entire night.
Jennifer has taught us a lot over the years. From never giving up on her dreams, to overcoming the most difficult of obstacles, Jennifer is the epitome of a strong woman. Along with her unwillingness to quit, she's also a wonderful fiancé and mother. There's really nothing bad to be said about this Wonder Woman. Especially when it comes to her fashion sense.
With her fierce pixie cut and fabulous figure, J.Hud rocked her SAG-AFTRA event look like none other. The singer sported a pink corset midi dress, and it fit like a glove. And to give her simple chic look a little pizazz, Jennifer threw on her stunning jean coat.
One look at J.Hud's jean coat, and you'll never settle for a jean jacket again.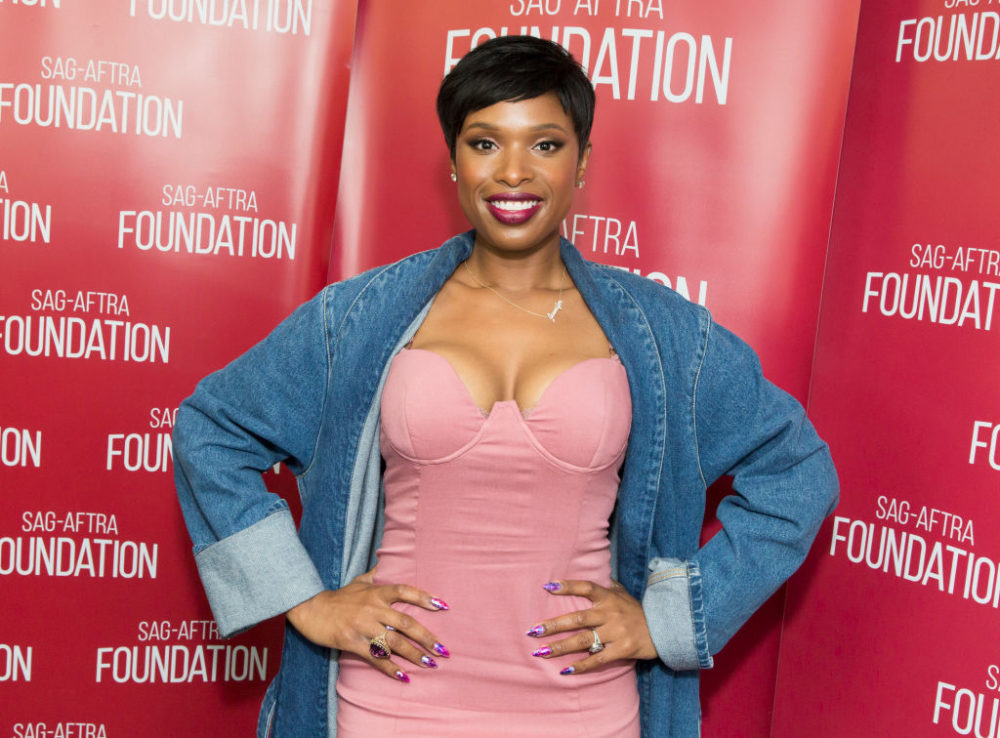 Ok, so maybe you'll turn to the jacket version on the not-so-cold days, but at least you'll have something chic and jean to sport as an overcoat when the weather's a little chiller.
We're in love with Jennifer's entire ensemble. But her jean moment totally took the cake.
It's oversized and absolutely perfect. Just get a load of this fit!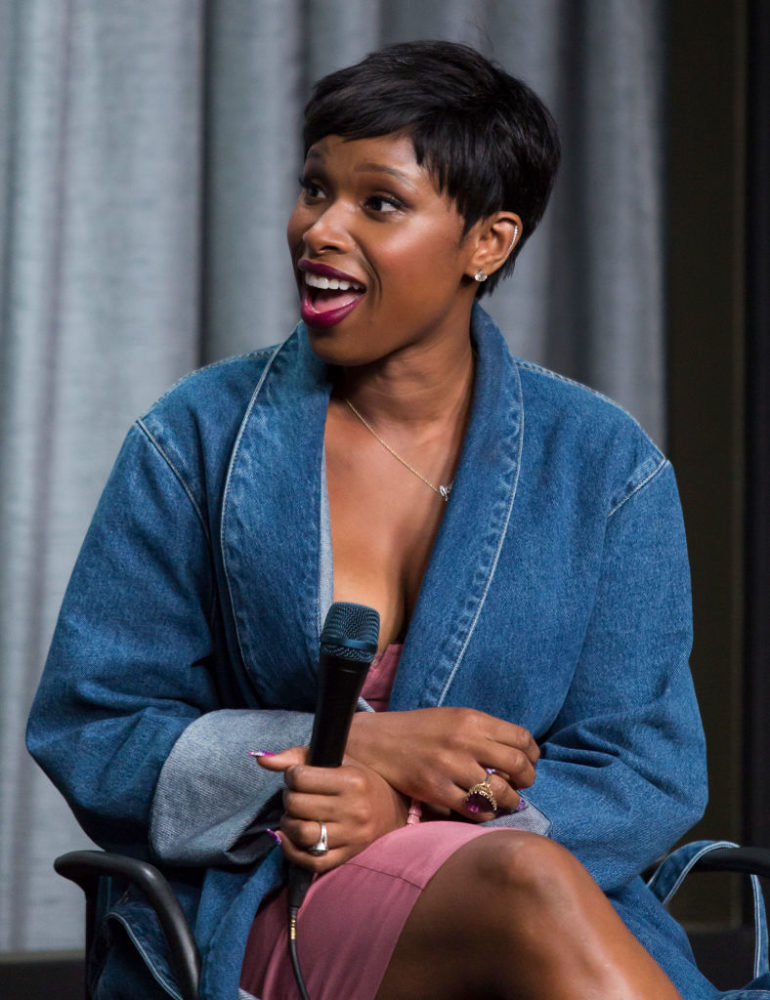 So yes, Jennifer Hudson just introduced us to a trend that we didn't even see coming. The answers to why we never thought about rocking a jean coat before today are up in the air. But, at least we're getting our fashion fix now.
Oh Jennifer, what can't you do? That's the question.