Heidi Klum goofing around on a swimsuit photo shoot is too cute for words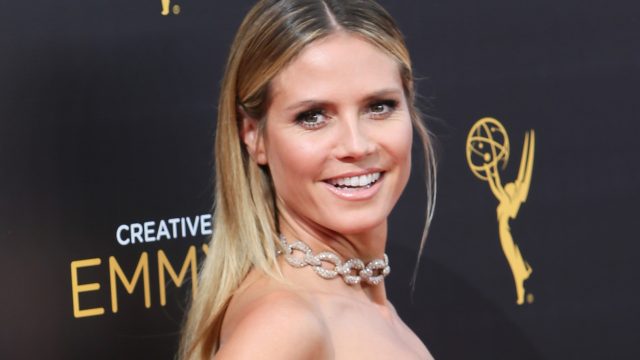 There can't be much that's more nerve-racking than having everyone stare at you while you walk around in a teeny bikini, even if you're as fabulous as Heidi Klum. Heidi was in a beautiful tropical locale shooting a swimsuit campaign for her clothing brand Heidi Klum Intimates, and she looked like she was having a blast. Heidi tried to keep things fun, and the result is totally priceless.
Heidi Klum kept things light by filming goofy videos while shooting the campaign.
Clearly Heidi is having a lot of fun playing in the water in this killer suit. Plus, check out her abs. Heidi is looking FIERCE!
Heidi got her whole crew in on the fun, and they all played in the water.
This group shot really shows us how many people behind-the-scenes are staring at Heidi while she's trying to model, so we can see why she tries to keep the mood light and fun.
Heidi, we feel like there's only one person who can express our feelings on you in these pics.
#truth