Gal Gadot wore exactly what a formal Wonder Woman would wear at the movie's premiere
When you're Wonder Woman, you have to be ready for everything that crosses your path — even a red carpet premiere! With this in mind, Wonder Woman star, Gal Gadot, wore the perfect Wonder Woman-inspired gown to the film's Los Angeles premiere last night.
Gadot was dressed to the nines in a red Givenchy halter gown. Like the metallic accents on her character's uniform, the dress' sequins glinted and gleamed in the light. Plus, Gadot wore gold accessories to pay homage to Wonder Woman's signature gold crown.
And obviously the red color just happens to be the same patriotic red as Wonder Woman's top and boots.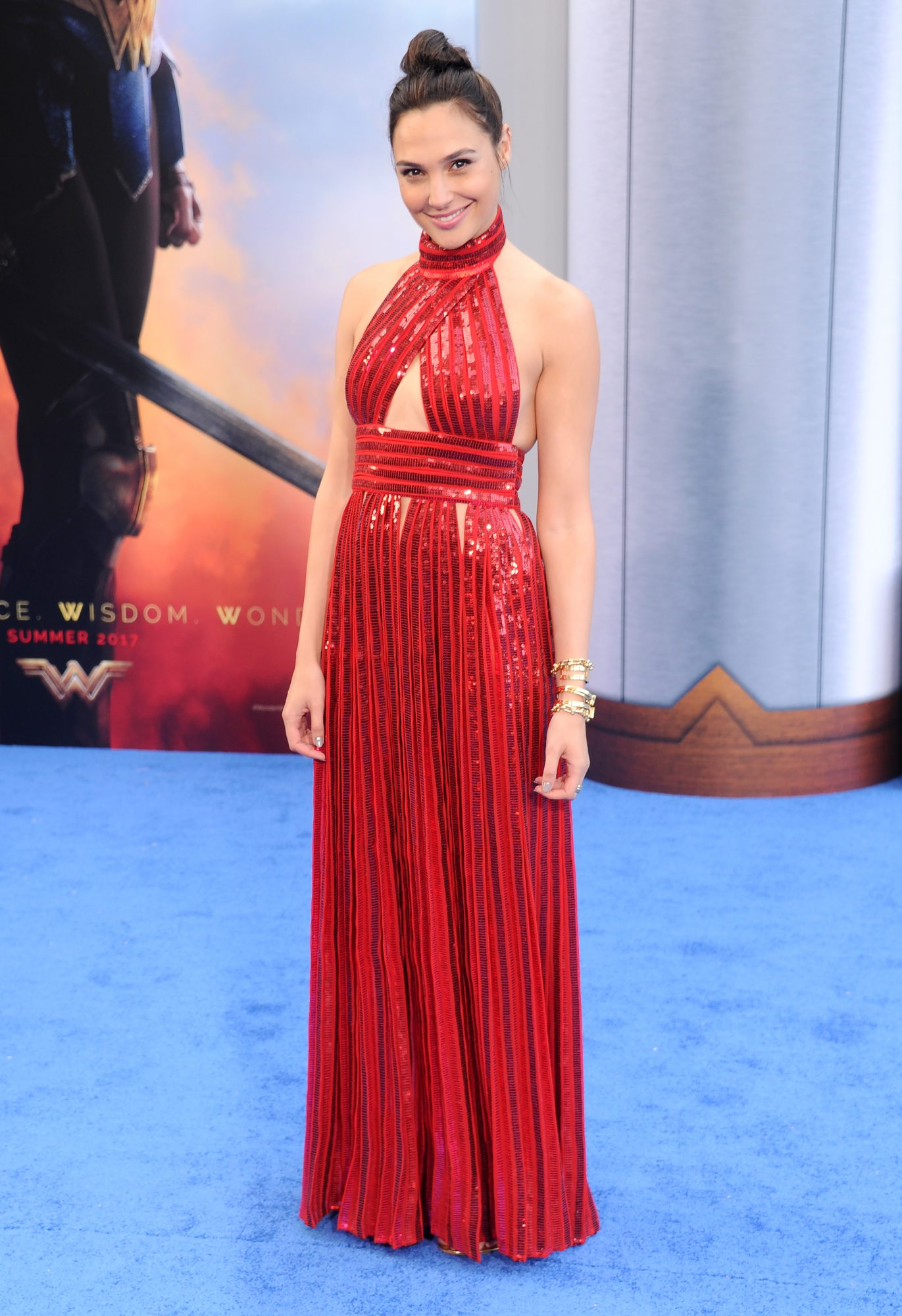 In order to deal with any villains that might try to sabotage the premiere, Gadot kept her hair pulled up and out of the way.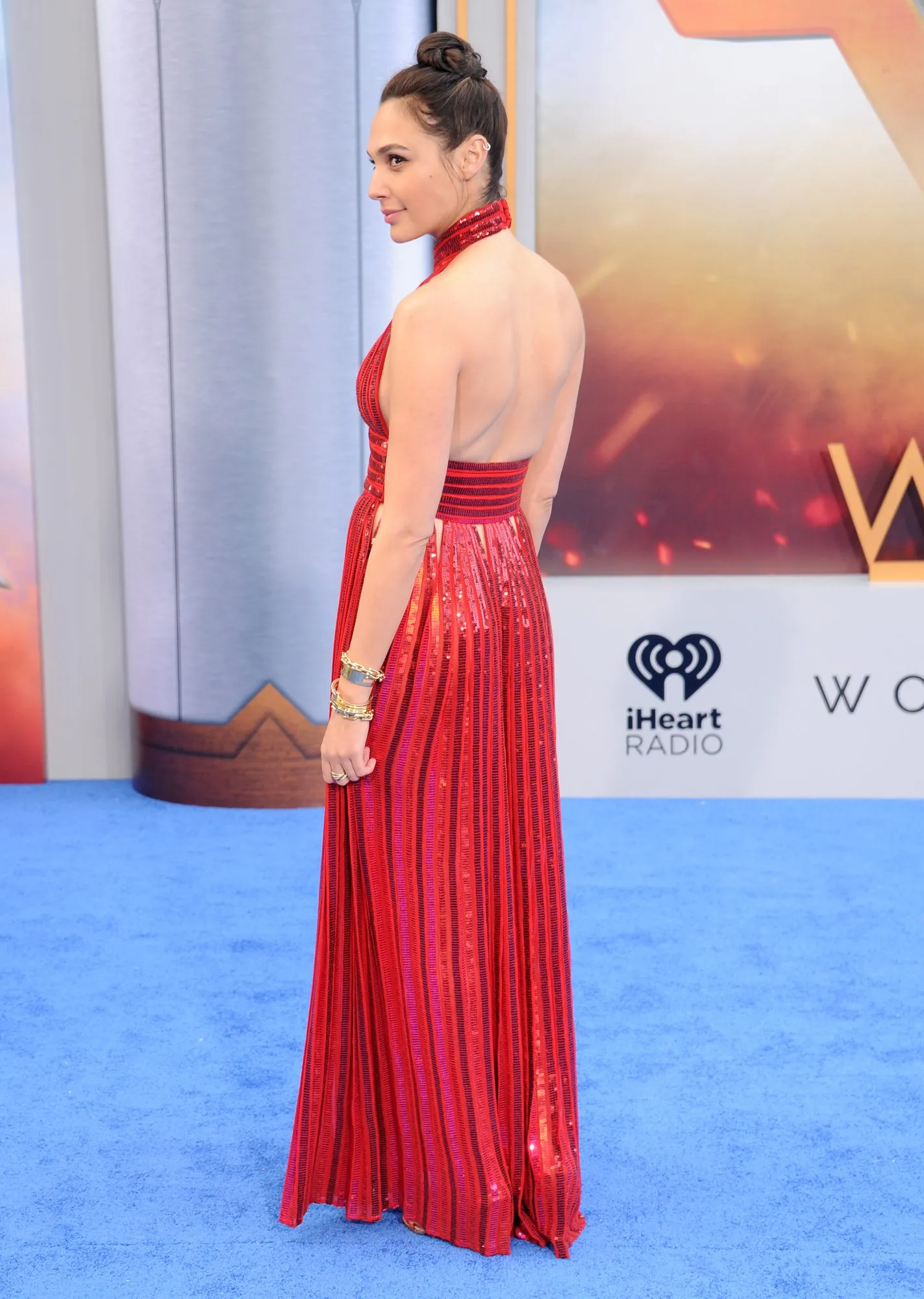 If you're still looking for something to wear to your own viewing of the film, we have a few Wonder Woman (and Gadot)-approved dresses that you should take a look at.
For those of us who want to go casual for your personal Wonder Woman premiere, check out this ribbed halter dress from Forever 21 ($12.90). We like how the halter top is similar to Gadot's with that criss-cross action.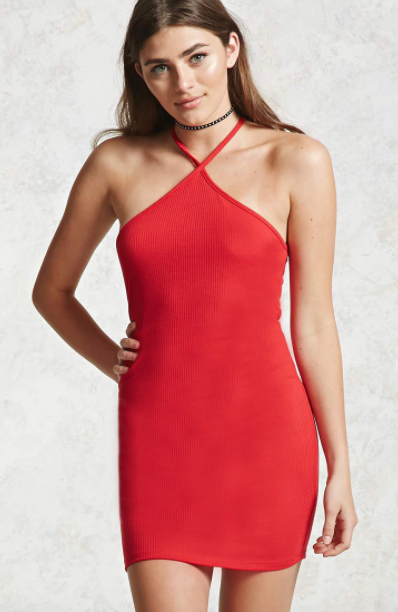 Or if you're going to a Wonder Woman-themed cocktail party, take a look at this long-sleeved red sequin dress from Urban Outfitters ($69.99). We think the open-back detailing is especially superb.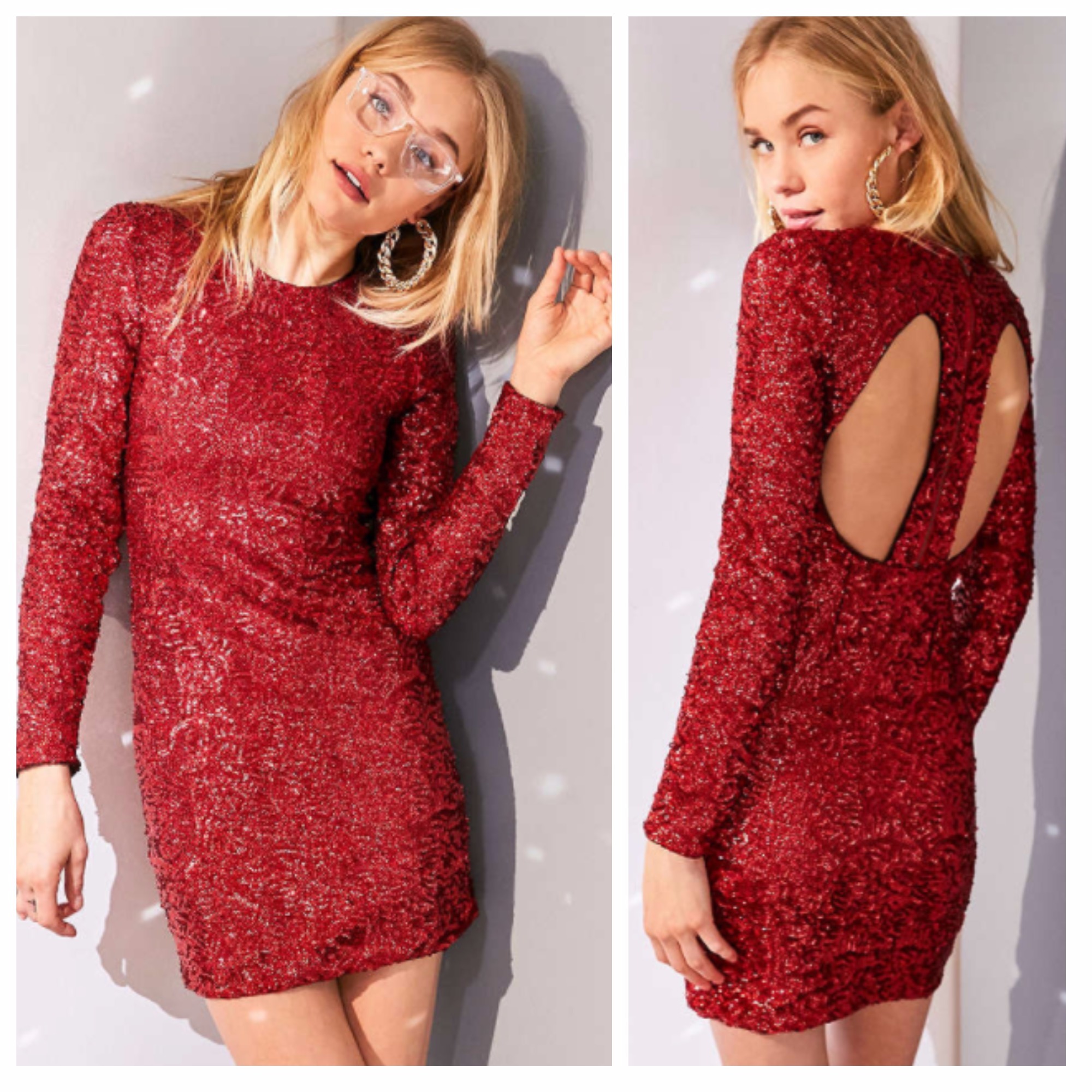 Perhaps if you're looking for a more formal Wonder Woman/ Gal Gadot look, we suggest this JS Collections cutout halter gown from Nordstrom ($208). The cutouts, design, and fit is so similar to Gadot's, it's nuts!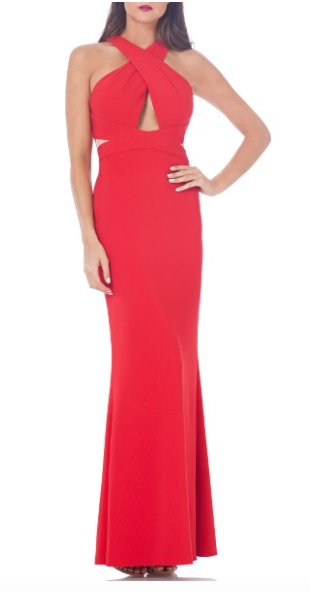 Pair any of these looks with some gold jewelry and throw a blue nail polish on your fingers, and you're ready to party Wonder Woman-style!