Claire Danes Met Gala look is like shredded paper meets origami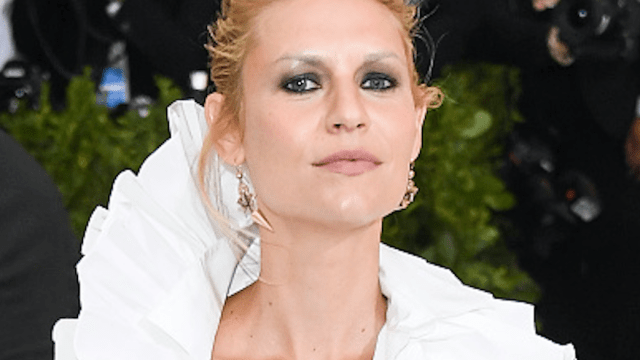 It's the most fabulous time of year because the Met Gala is finally here. Stars bold and bright are shining in avant-garde looks to honor this year's theme, Rei Kawakubo and Comme des Garçons. The "unfashion" fashion brand is known for pushing limits in style, often opting for opulent silhouettes over wearability, so 2017 Met Gala attendees are in for a sartorial treat. If there's a night to try out your craziest look, it's tonight.
Claire Danes nailed the theme in an outfit that looks like it's imitating shredded paper, and we're happily living vicariously through it.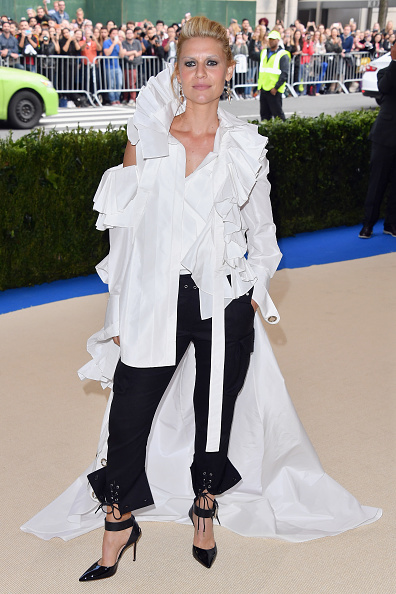 There's plenty to see in this outfit: A blouse with a cut-out shoulder, pleats and gathers galore, and a train. Not to mention the killer collar! The actress literally looks like she's wearing a piece of art. Claire also wore black jeans with lace-up accents and some seriously killer Mary Jane pumps. She finished the look with a teased bun, a bejeweled arrow hairpin and some earrings. She pretty much looked like some really fabulous shredded origami, in a super artful way, of course.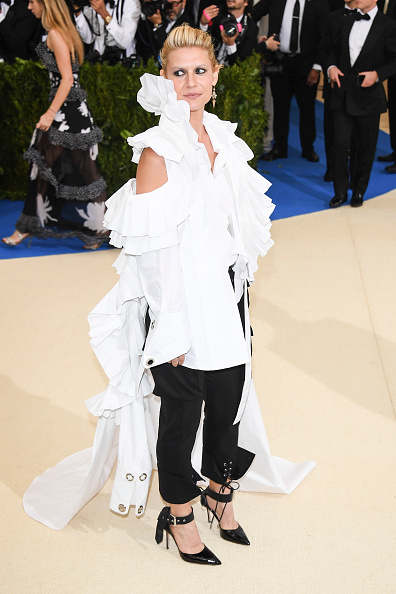 This is one of those looks that needs to be appreciated from all angles! When seen from the side it seems like there's a pair of faux sleeves hanging behind Claire's arms, and there are definitely more frills than you at first anticipate. We love this fashion risk and think Claire pulls it off seamlessly.