Brie Larson's grandpa cardigan is that one item we totally need for fall
Fall is still a month-and-a-half away, but that doesn't mean we can't start planning our wardrobes accordingly.
To give us all the inspiration we need for the next season, Brie Larson introduced us to the very first item we've decided we can't live without this fall — the grandpa cardigan.
Larson posted an photo of herself on the beach wearing a cardigan designed by her friend Nikki Chapman, the creator of Solosix Knitwear.
She wrote, "I had the best beach day ever with my sister friend @nik__ki who continues to blow my mind with her talent for conscious fashion. Her sustainable sweater line @solo_six just debuted these rad 100% organic cotton sweaters. We deserve to live in a world where you can look cool while being aware of its environmental impact. I'm happy knowing that I'm wearing something that is keeping our planet in balance and supports a kick ass dreamer like me. Happy Sunday!!!"
The good news is you don't need a grandpa to rock the grandpa cardigan (although it would be a lot cheaper and more sentimental as a hand-me-down). The Solosix cardigans range in price between $135 and $360. So while they're super adorable, they're not entirely on the affordable side of life.
To save our wallets while embracing this trend, we went out and found a few grandpa cardigans that are a bit more reasonably priced:
1. Hollister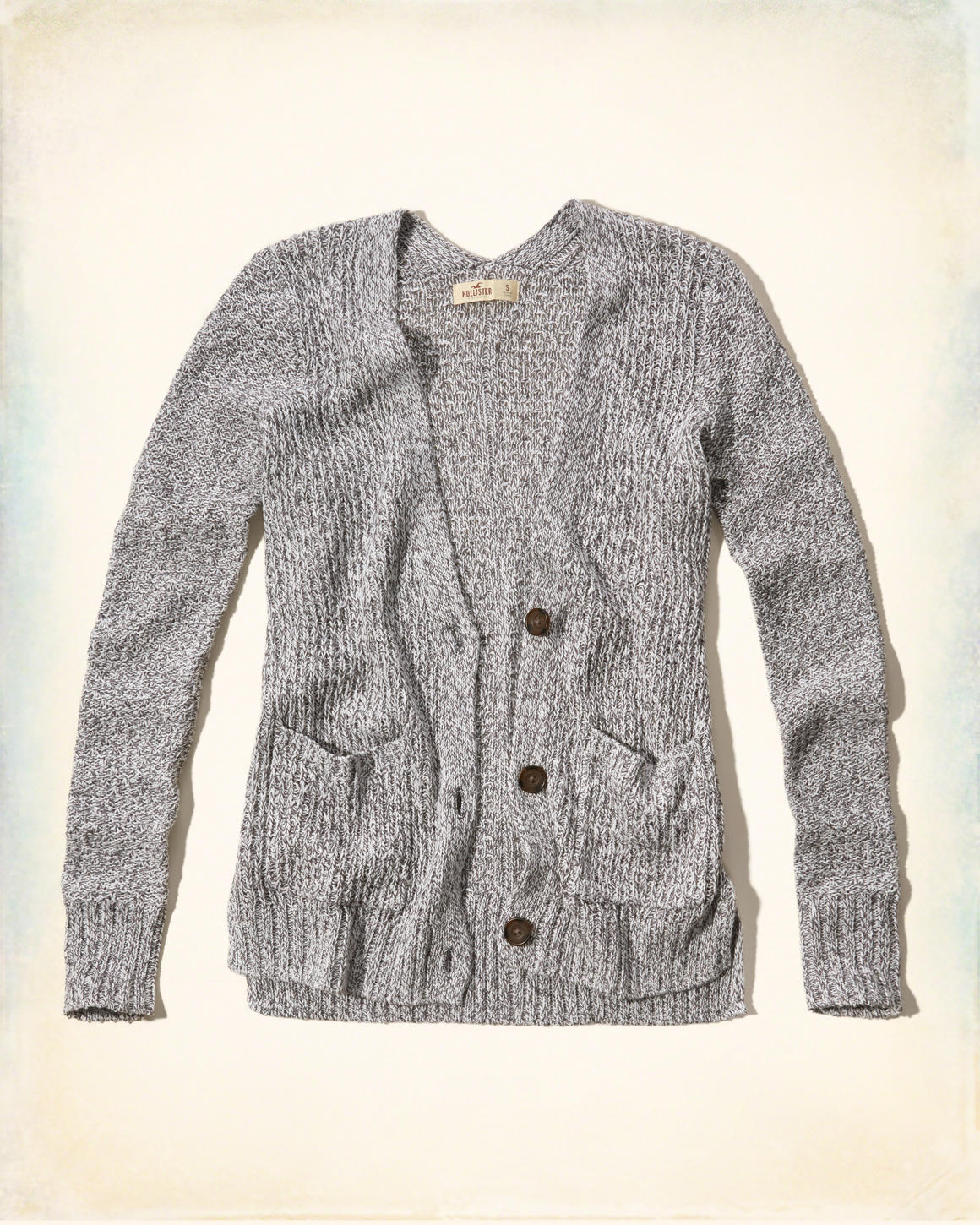 Hollister has a really cute grandpa cardigan, except it's called the "Boyfriend Cardigan." It's exactly the same thing, but Hollister probably just hasn't gotten the memo that grandpa's are rad.
You can buy it here for $39.95.
2. Etsy
Per usual, Etsy pulls through with some cute, vintage grandpa cardigans. There are a lot to choose from, so you'll need to scroll through to find what you like.
Here's a good start, for $43.21. And here for $32.
3. The Pink Suitcase
Nothing beats grandpa cardigans in a variety of colors.
Check them out here for $36.
4. Or if you're like, super handy, you can make your own:
And can you make us one, too, please??