10 adorable umbrellas that will make you glad it's storming outside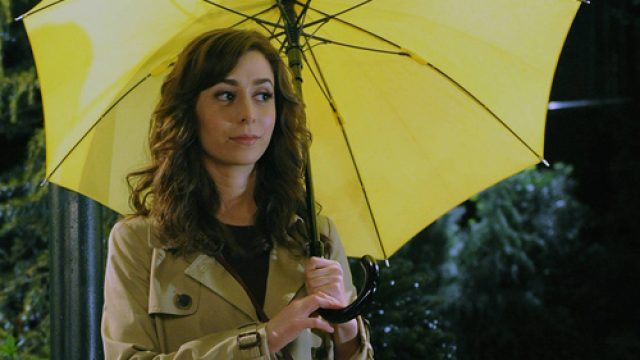 It's raining, it's pouring, the old man is snoring, and the best part is that there are numerous adorable umbrellas that'll make you happy its storming!
Okay, so rain, thunder and lightening can be very, very frightening, but with the right rain gear, it's actually really fun. While we agree that sitting inside snuggled under a blanket binge watching Gilmore Girls in preparation for the revival is the best way to spend a stormy day, if you do have to go outside, you should look stylish — that's where a cute umbrella comes in.
In order to help you look your personal best even in the most rainy situations this fall and winter, we've got you covered with a variety of fun and funky umbrellas that you should buy ASAP! Check them out below:
1. Rain Check?
This Kate Spade umbrella is to punny! We need it in our lives ASAP.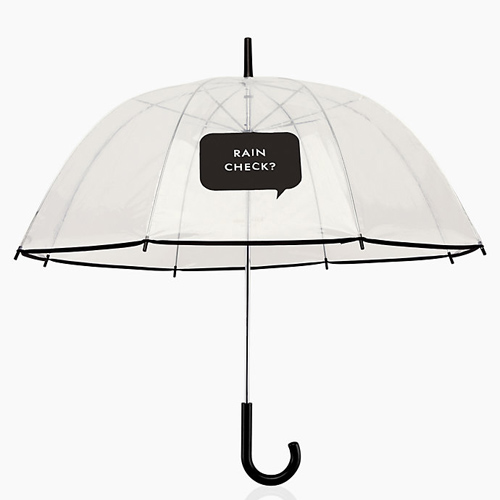 2. Cat Talk
What's better than having a kitty cat at home to snuggle with? Having this adorable cat talk umbrella as you strut your stuff in the rain, duh! You can get yours at Nordstrom now.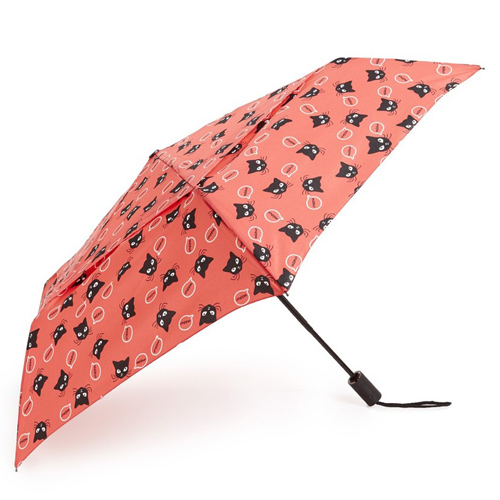 3. Stars & Stripes
Nothing screams America more than an American flag umbrella. This cute one is available at Target and is only $25.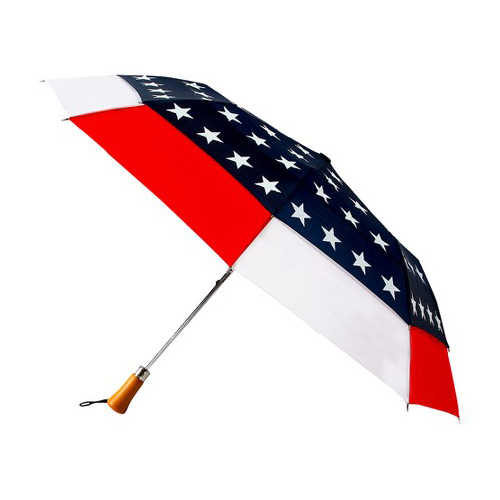 4. Flower Power
This ShedRain flower-printed umbrella is so retro and we're obsessed with it.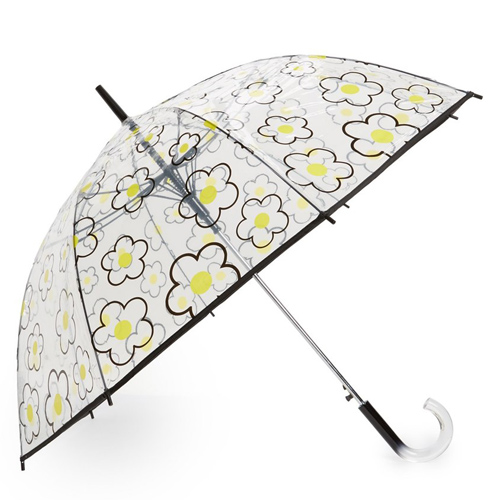 5. Burberry Beauty
This Burberry classic-printed accessory is perfect for the preppy lady in your life.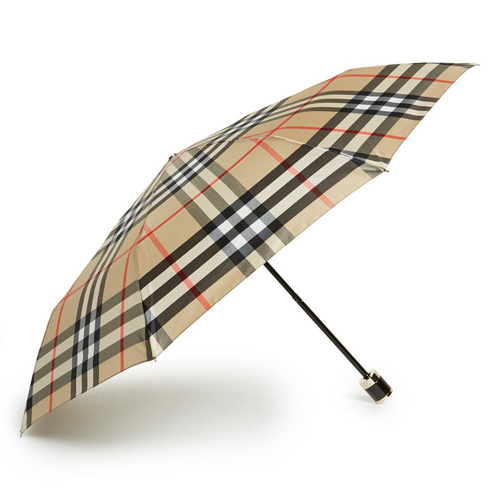 6. Peacock Pop
Calling all peacock fans, this is the rain repeller for you! It's so unique and colorful and looks good from the inside, which is very important.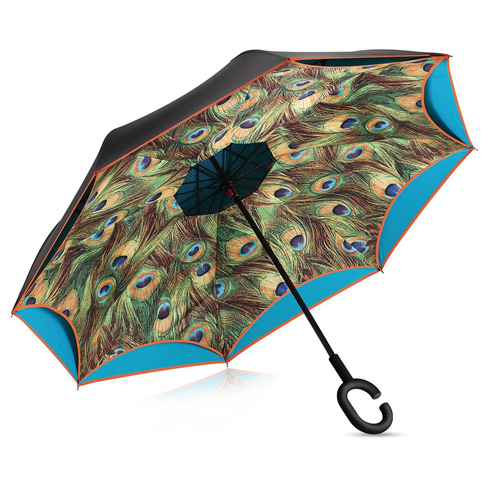 7. Bride-to-be
We never thought we'd want it to rain at our wedding, but if we get to use this adorable ShedRain wedding day umbrella, then we can definitely deal with a few rain drops!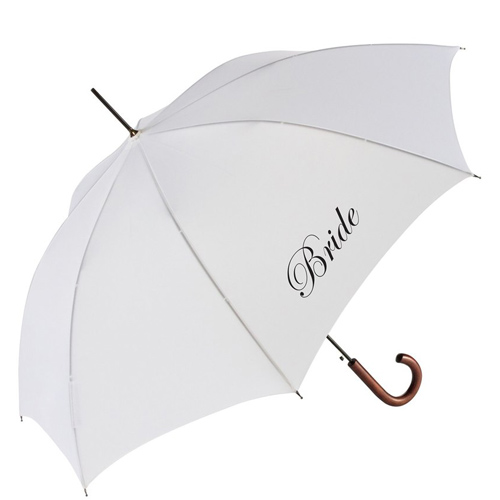 8. Purple Flower
Oak Leaf's flower explosion umbrella will make you feel like you're living under a flower, which is pretty magical. PS: It comes in three colors!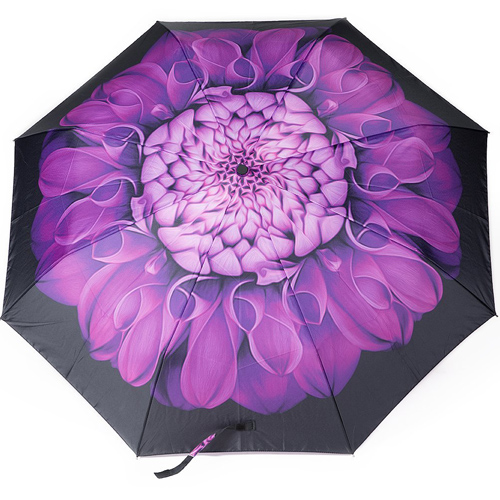 9. Red, White & Polka Dots
Need a little pop of color in your life? This ShedRain black, white and red umbrella is just what you need. Plus, those polka dots are so cute and will definitely help you stand out.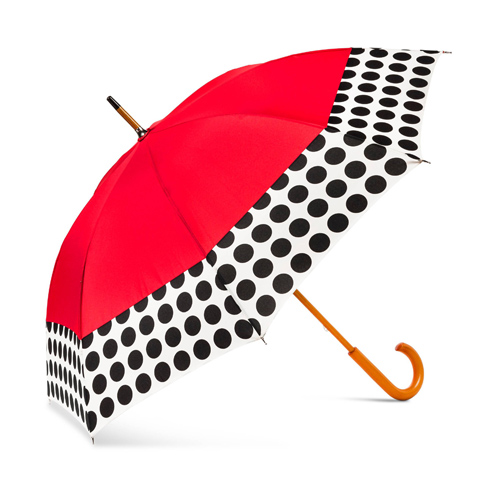 10. Winking Eyes
Come on, could an umbrella be any cuter? This Kate Spade accessory is everything we could want from something sheltering us from the rain.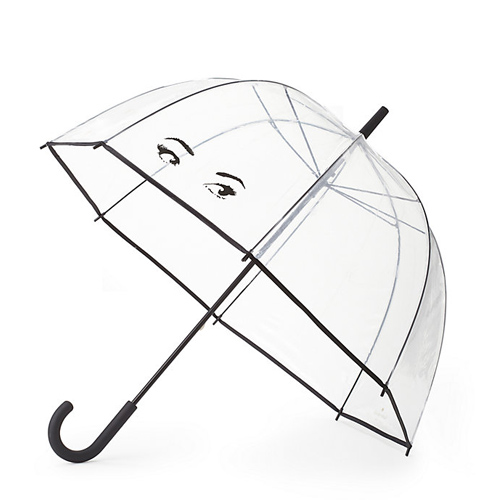 Which umbrella are you going to rock throughout the storm season?