Are dental floss jeans the new trend? This sold-out style might be proof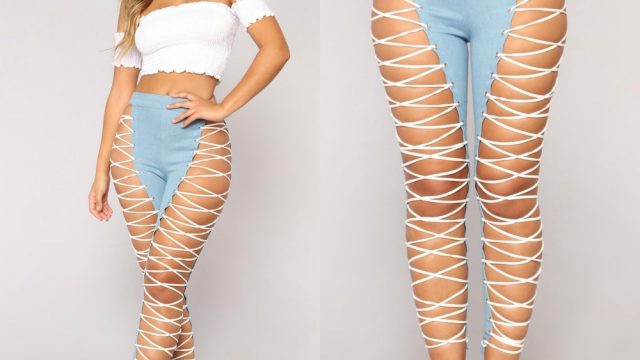 Fashion is constantly evolving and being put to the limits, and if the 2018 Met Gala taught us anything, it's that the more risks you take the bigger the payoff. That said, how much is too much? Fashion Nova has always been a purveyor of wild and audacious clothing, but its new Wild Thang Lace Up pants are next-level daring.
You probably recognize the brand since Kylie Jenner wore a Fashion Nova romper to Coachella last month, and just like the mini romper, these Fashion Nova lace-up jeans will definitely keep your legs cool during the summer heat. There must be something in the water because last week we were made privy to another pair of extreme cut-out jeans from Carmar Denim.
The craziest part of these Fashion Nova jeans is the fact that they are currently sold out. People are really in the market to mix up their look these days, and we love it. Call it the Kardashian/Jenner influence. The light blue wash on these pants give the stretchy denim a sweet spring flair, but the laces and ultra-skinny cut makes it a bold pair of jeans. If you're looking to make a statement, these jeans are it.
Here's hoping Fashion Nova heeds the call and re-stocks these for those in need.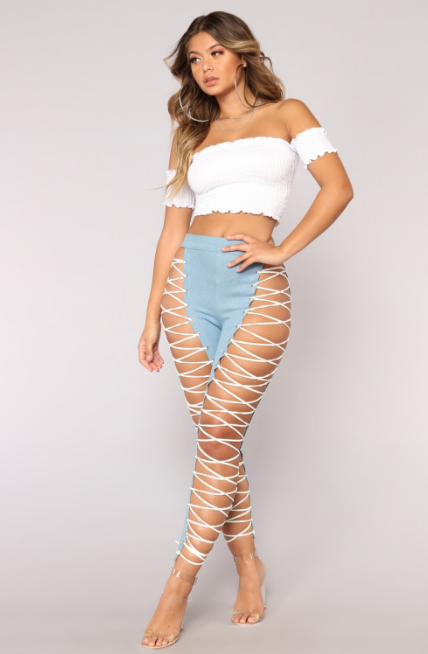 There truly is something out there for every style and aesthetic, and thank goodness for that.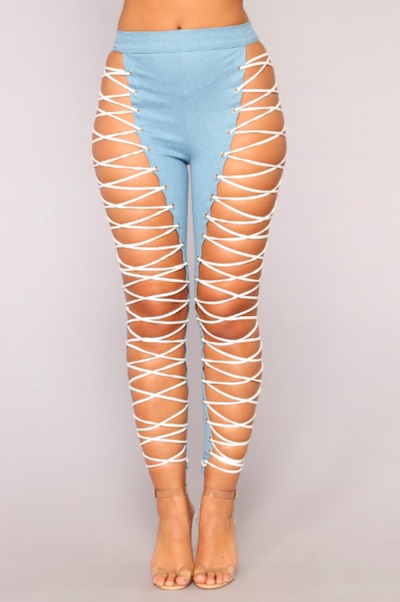 And if lace-up jeans are your thing, who are we to stop you? Do your thang, rock star!