15 fashion looks we loved from the White House Correspondents' Dinner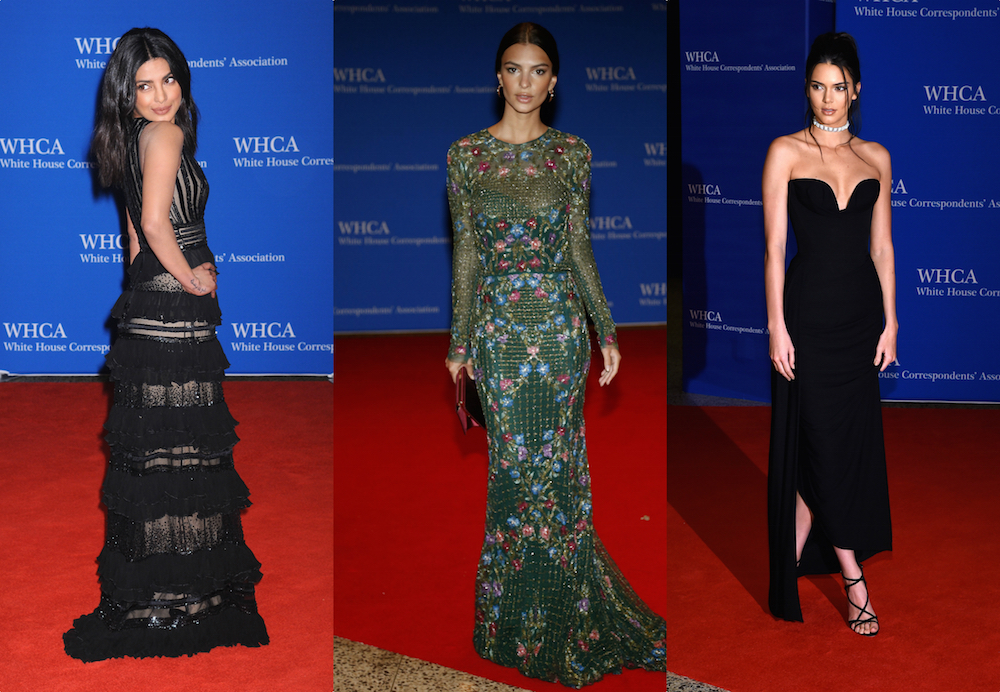 This past Saturday evening, an illustrious list of guests gathered to watch President Obama make his last White House Correspondents' Dinner speech, mic drop and all. Among them were Kerry Washington, Emma Watson, model Ashley Graham, and Broad City's Abbi Jacobson and Ilana Glazer — all dressed to the nines and looking amazing.
One particular standout was Helen Mirren, who paid tribute to Prince with her purple lace Dolce and Gabbana gown, complete with a temporary Prince tattoo. "I admire great artists and he was a great artist," Mirren told the Washington Post. There was also a stylish canine in attendance — Gary Fisher, Carrie Fisher's French bulldog, who strutted down the red carpet with Tom Hiddleston by his side.
Kendall Jenner was also at the event, wearing a black Vivienne Westwood dress. At one point in his speech, President Obama called out Jenner. "She seems like a very nice young woman. I'm not exactly sure what she does, but I am told that my Twitter mentions are about to go through the roof," he joked.
Check out 15 of our favorite WHCD looks, from the stunning Emily Ratajkowski to our always-stylish First Lady, Michelle Obama.
1. Ashley Graham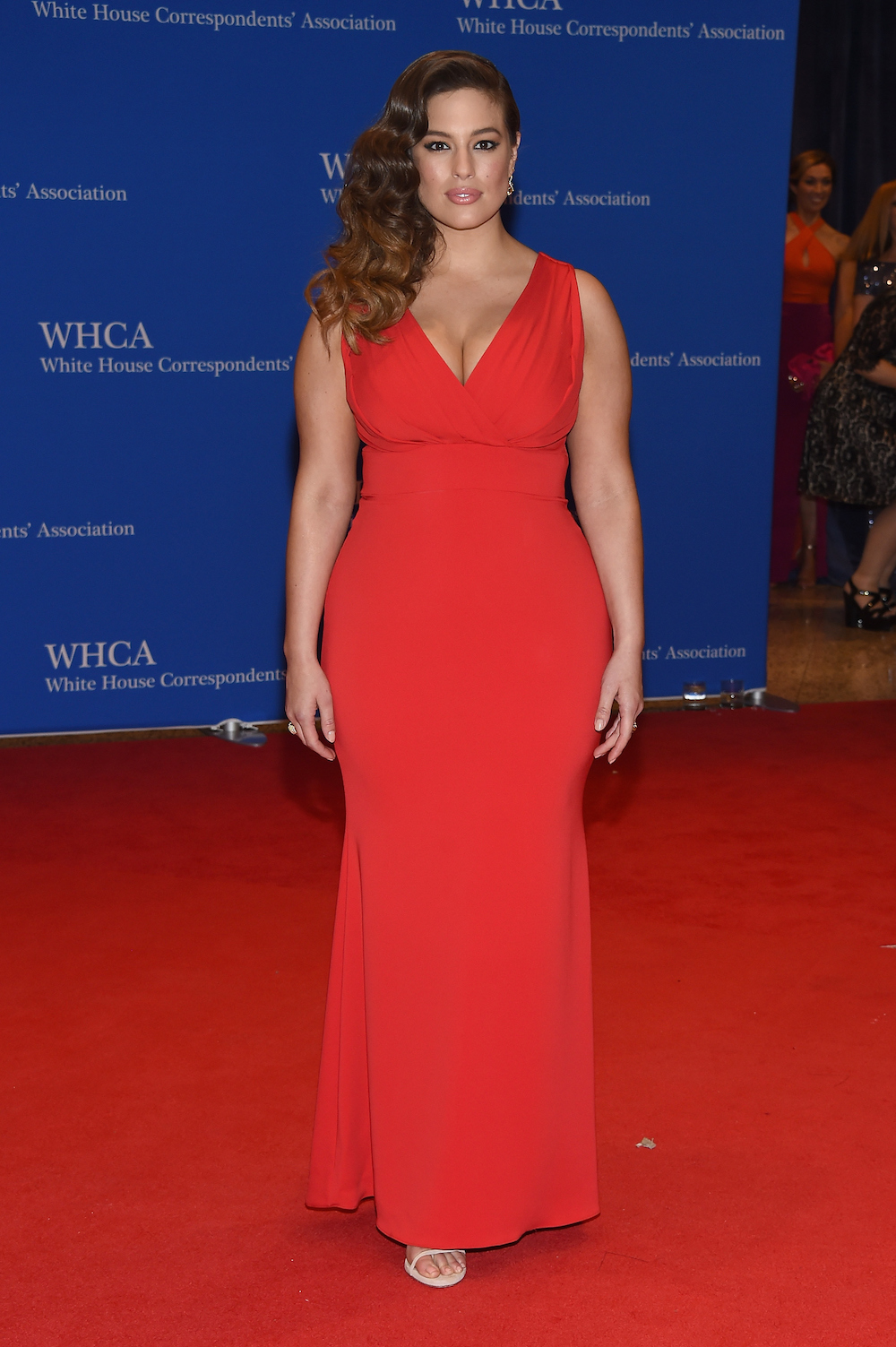 2. Abbi Jacobson and Ilana Glazer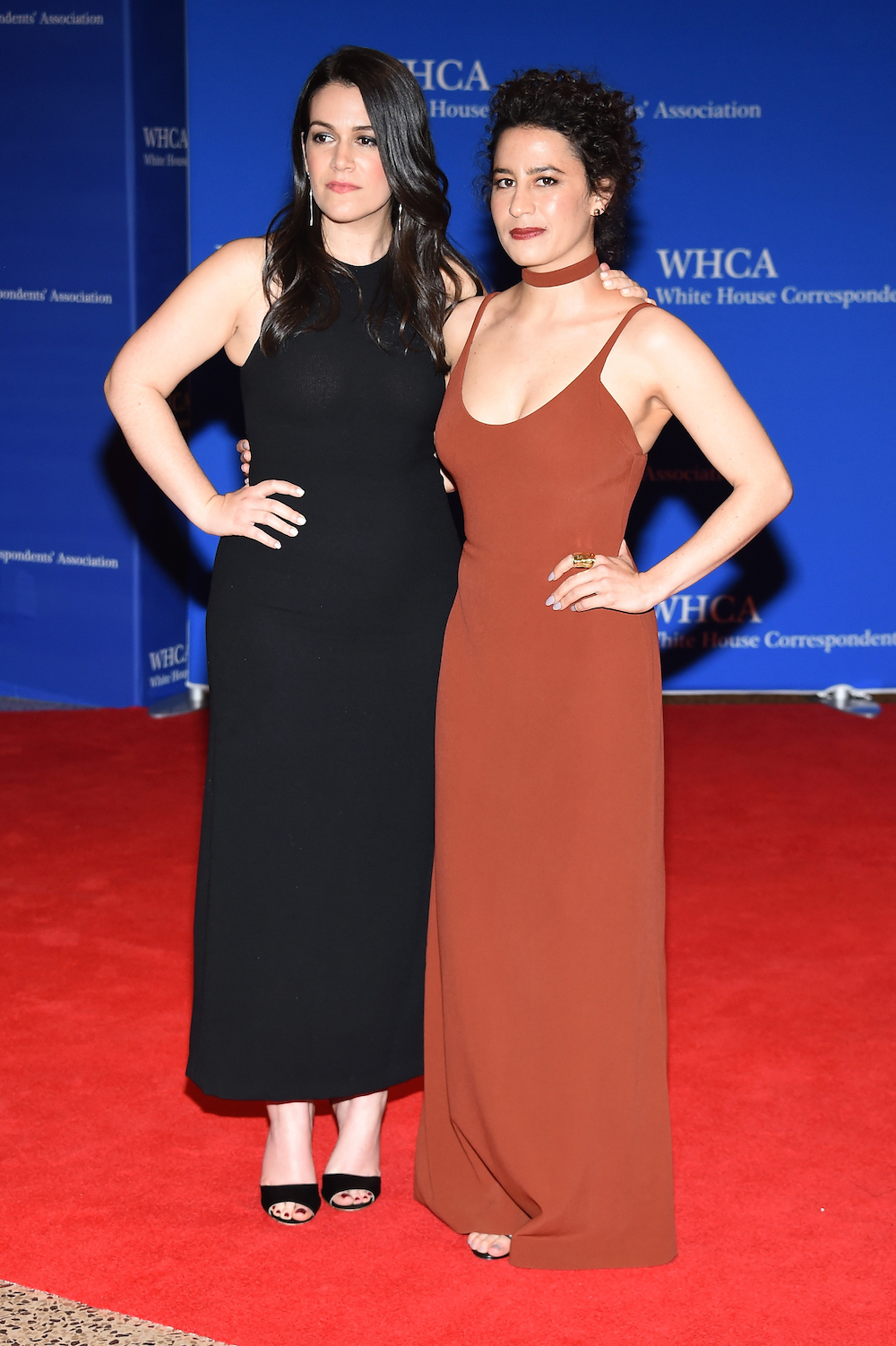 3. Kerry Washington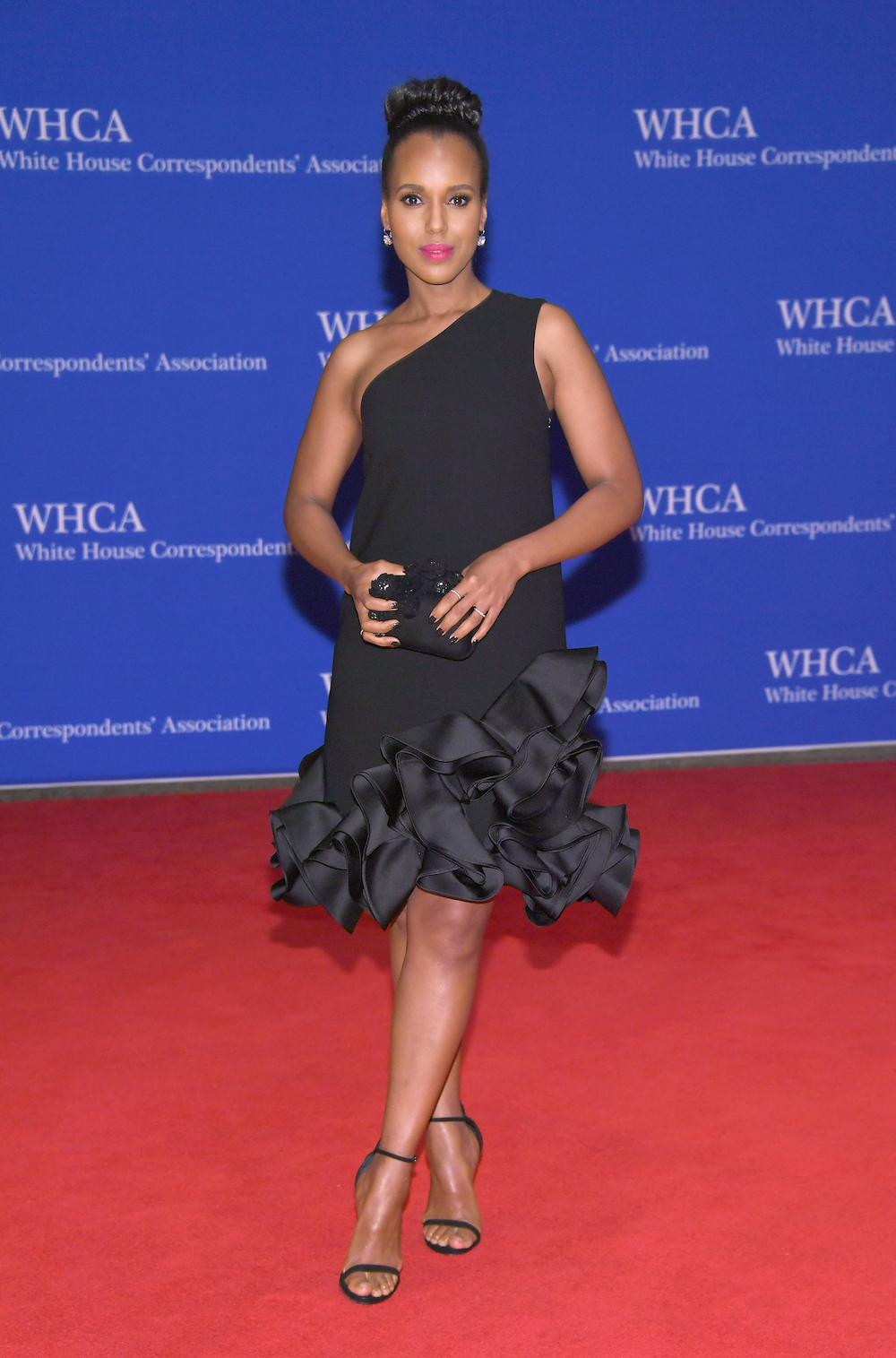 4. Emma Watson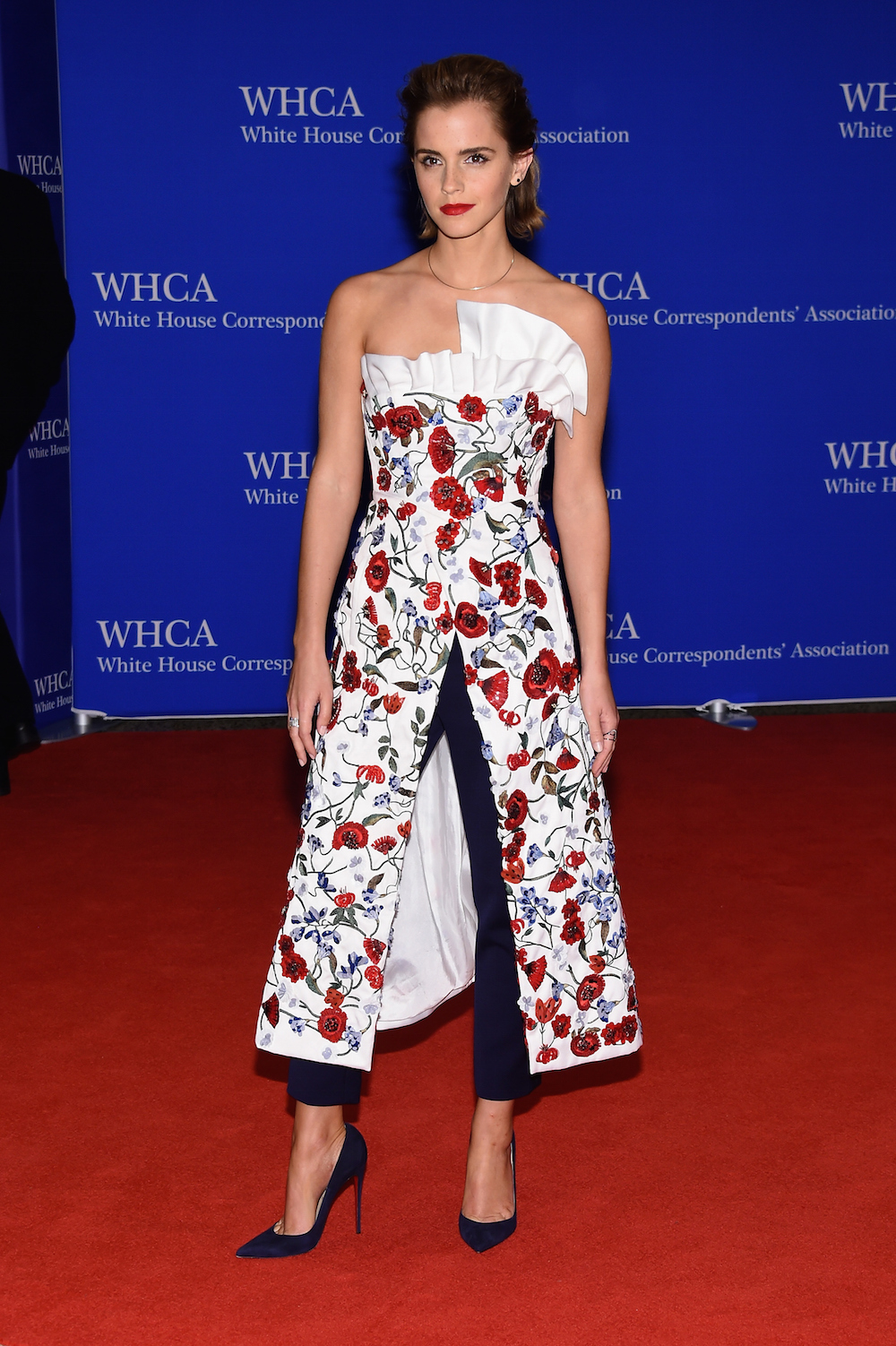 5. Emily Ratajkowski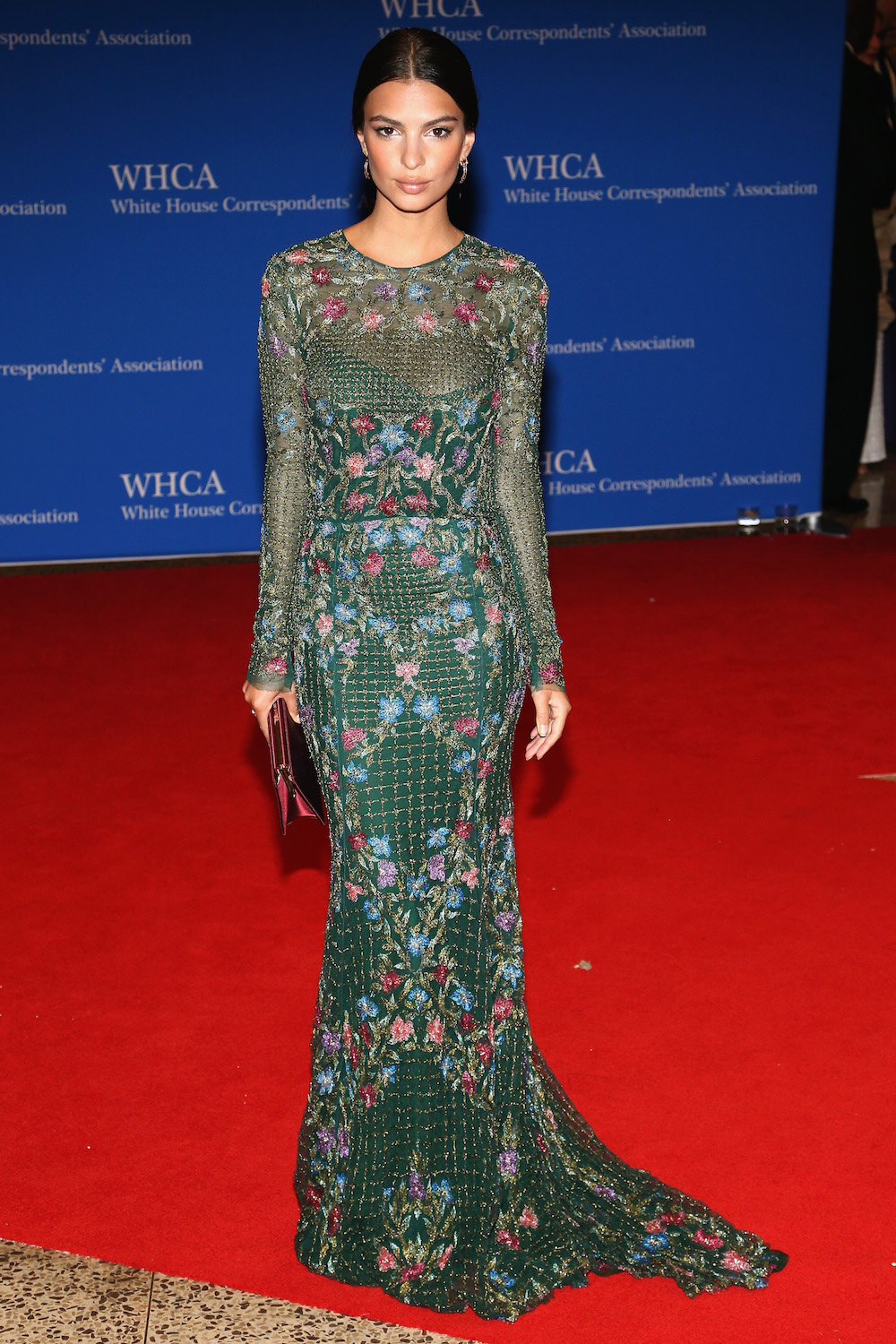 6. Helen Mirren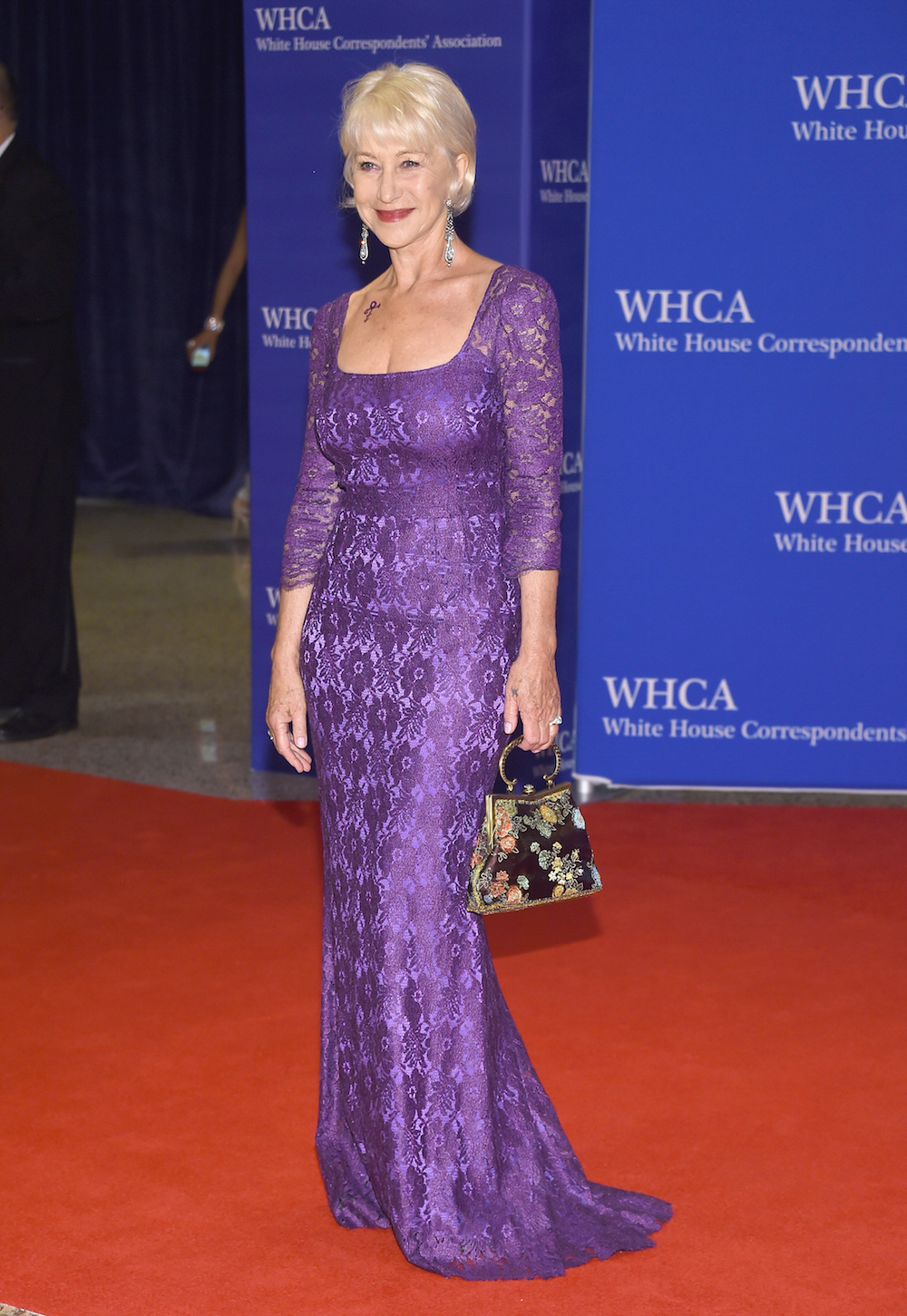 7. Jaimie Alexander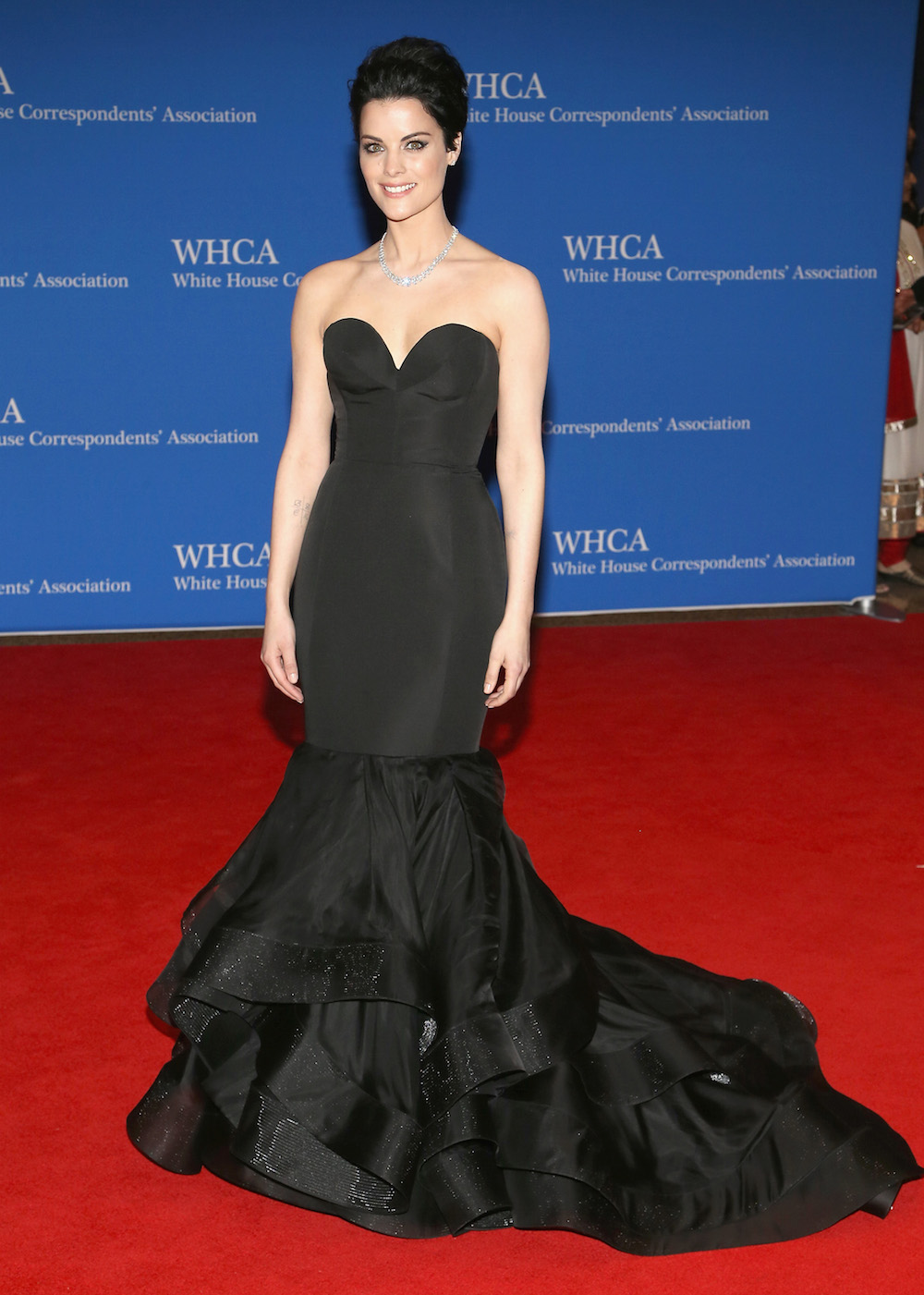 8. Kendall Jenner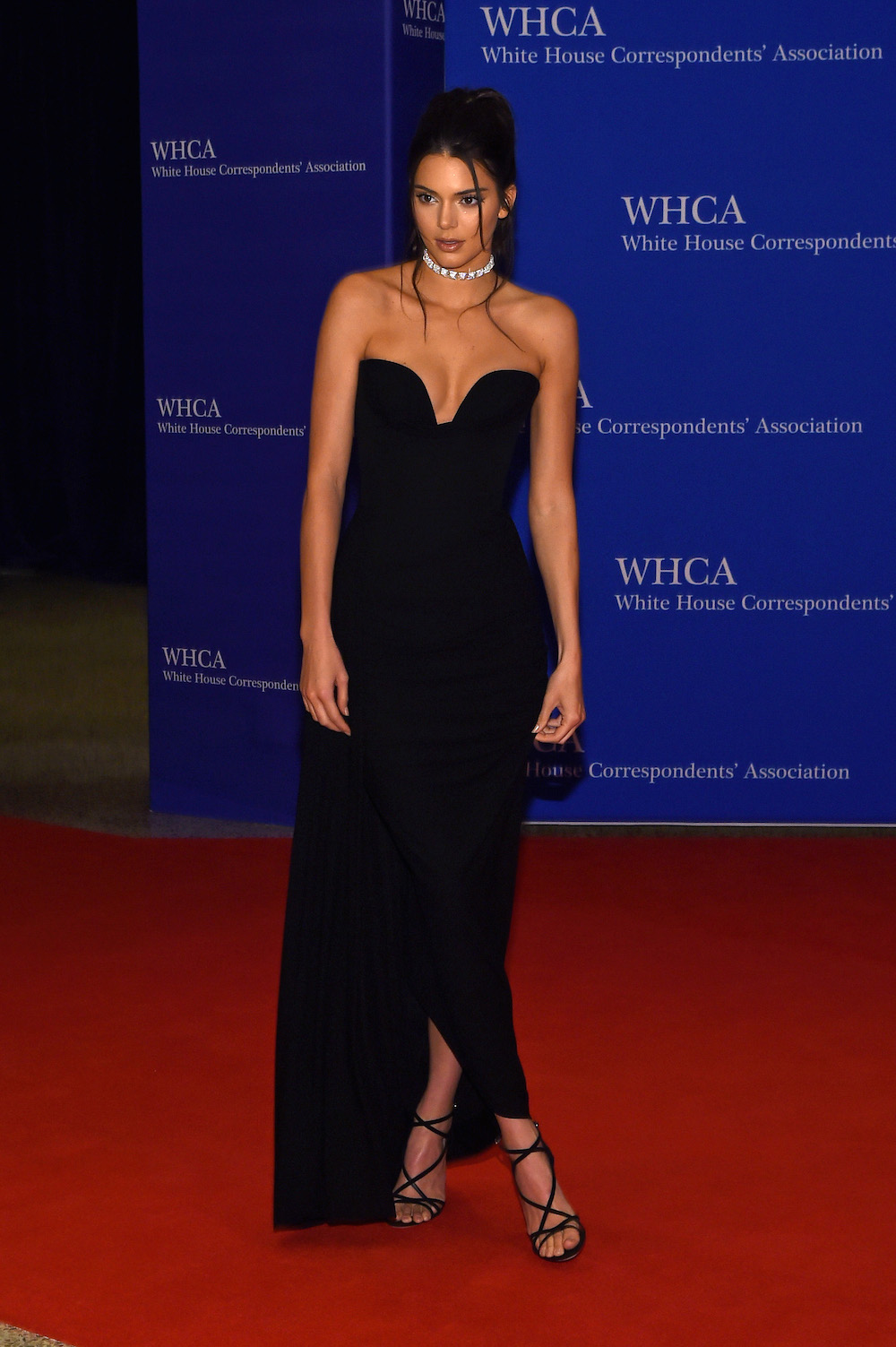 9. Nina Dobrev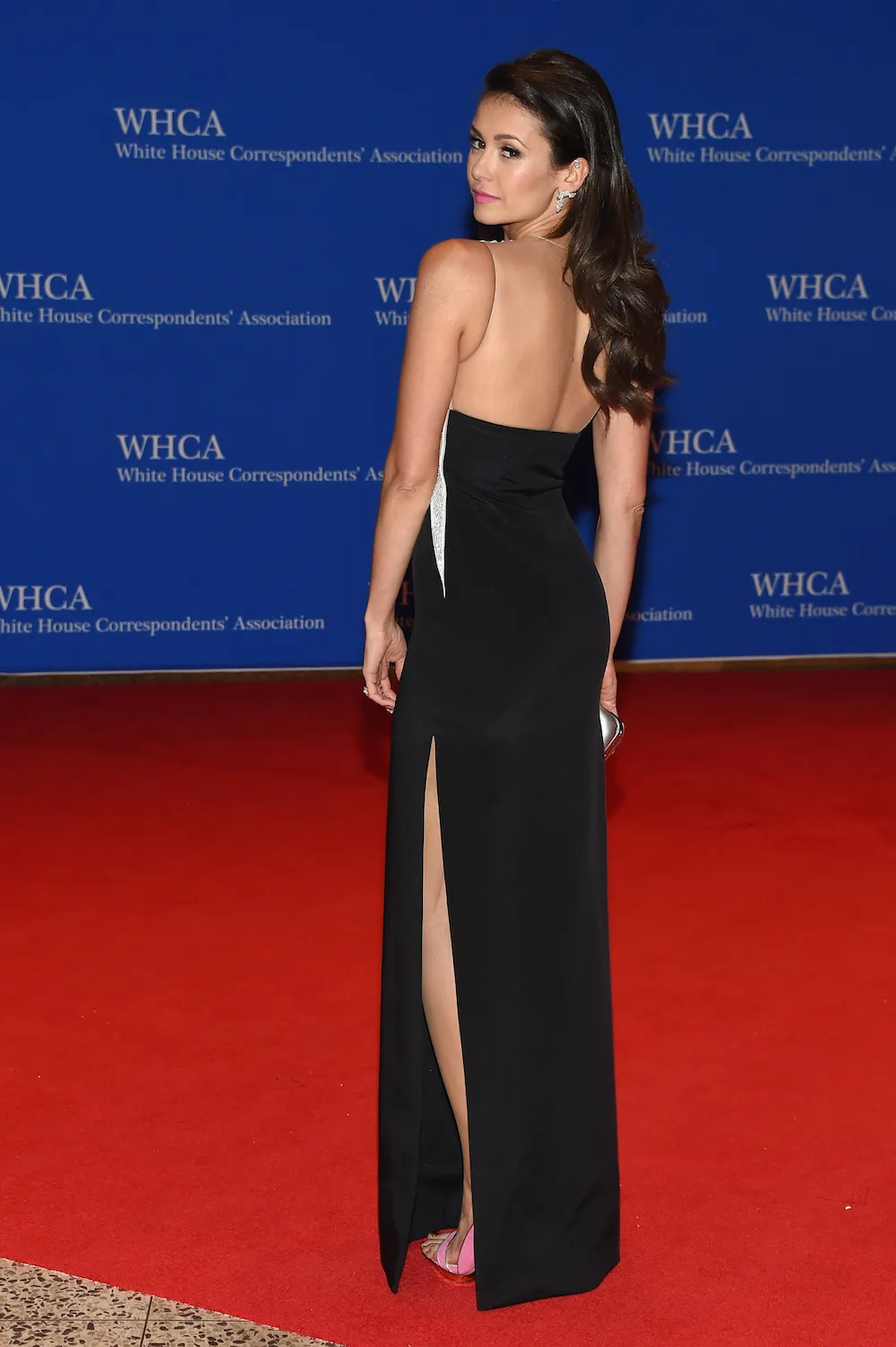 10. Priyanka Chopra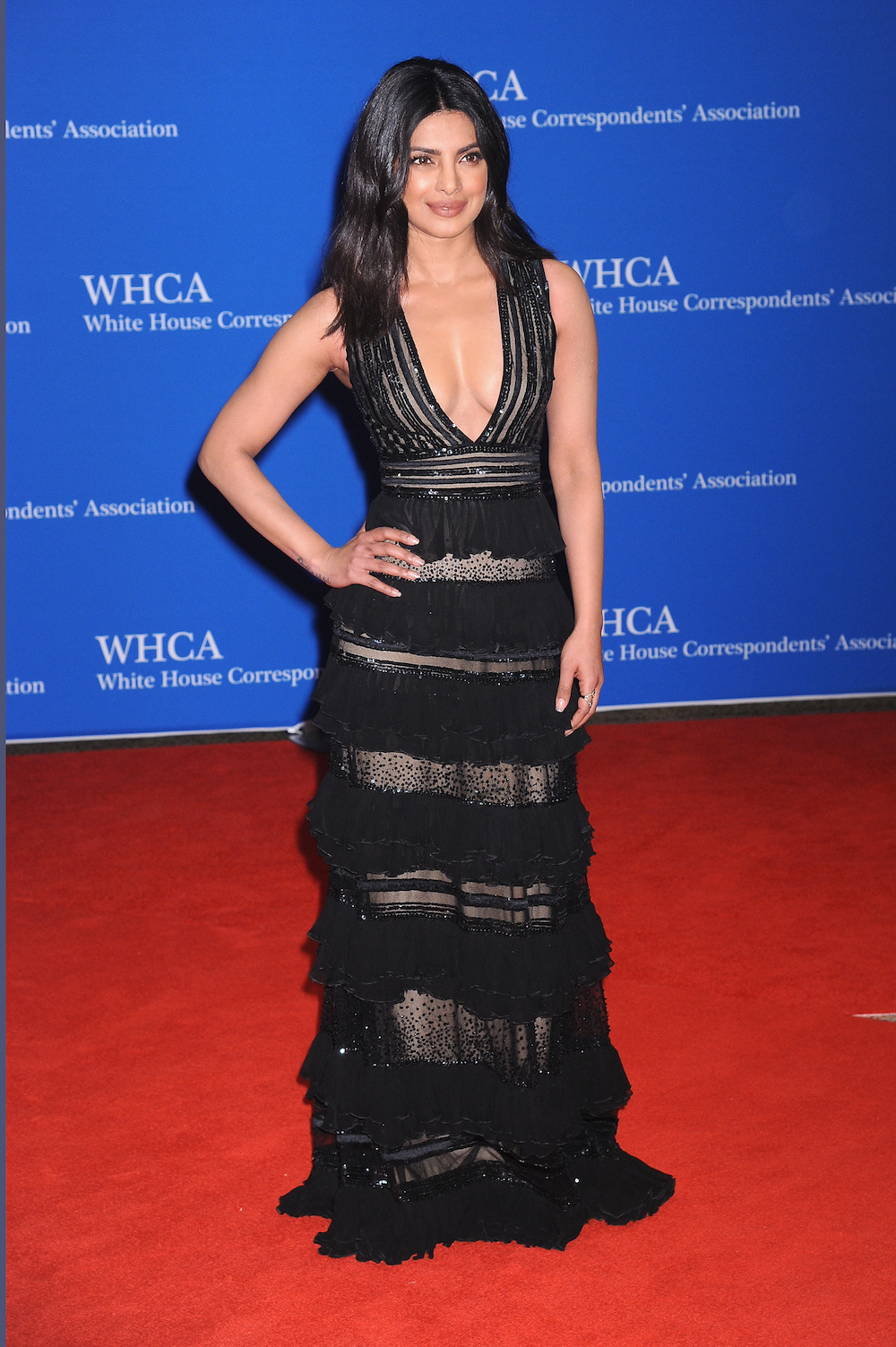 11. Rachel McAdams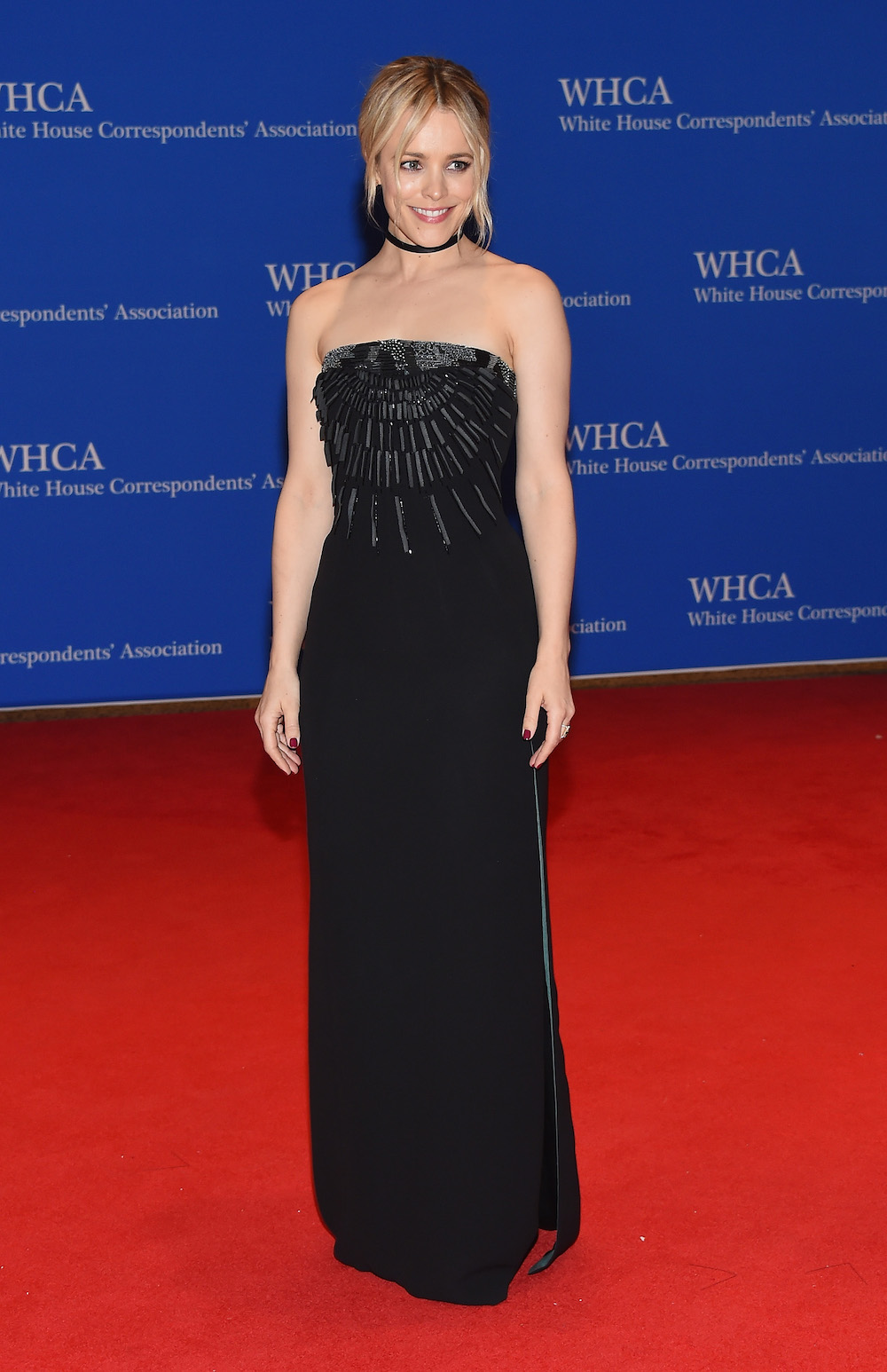 12. Sophia Bush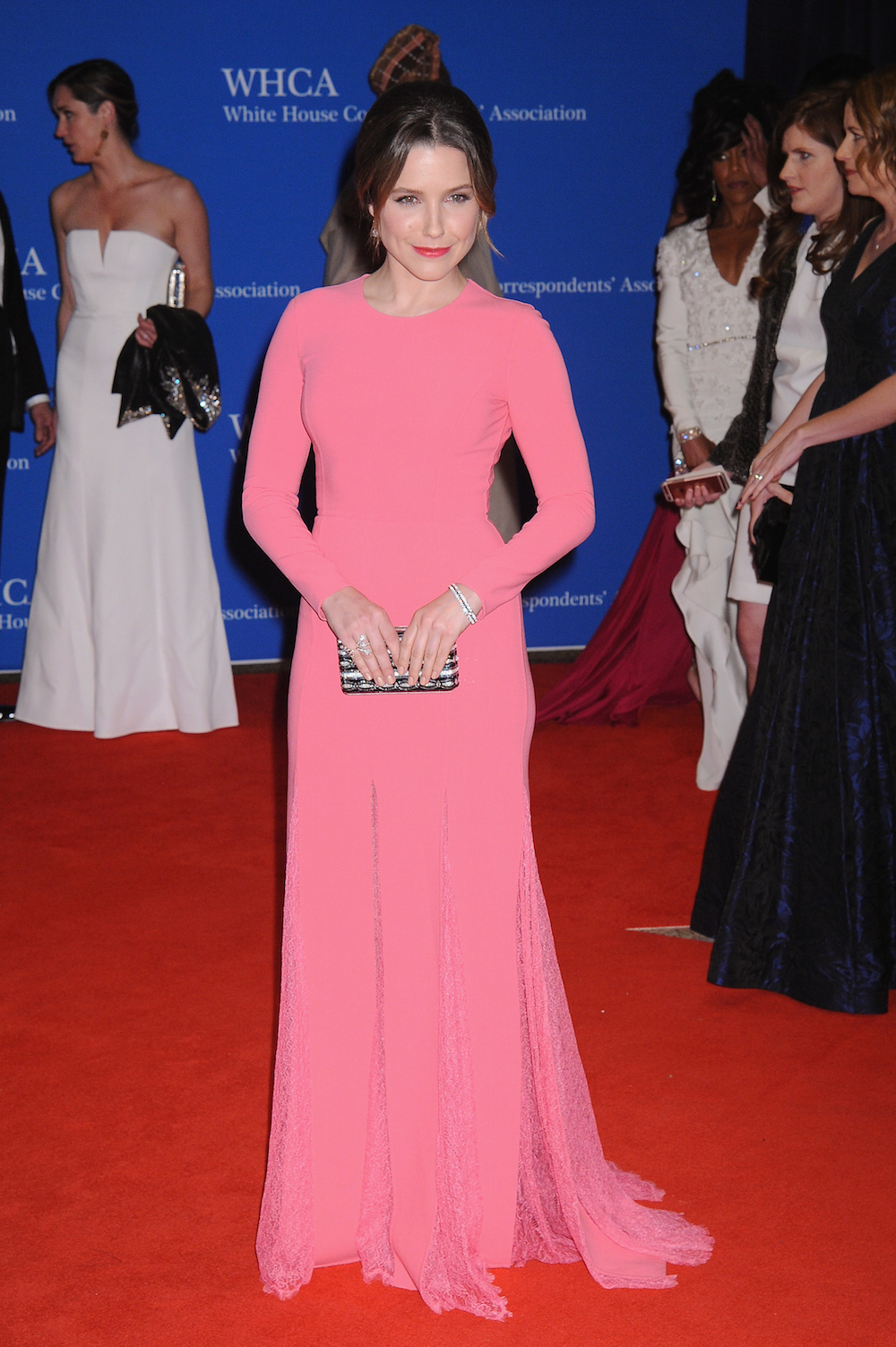 13. Rosario Dawson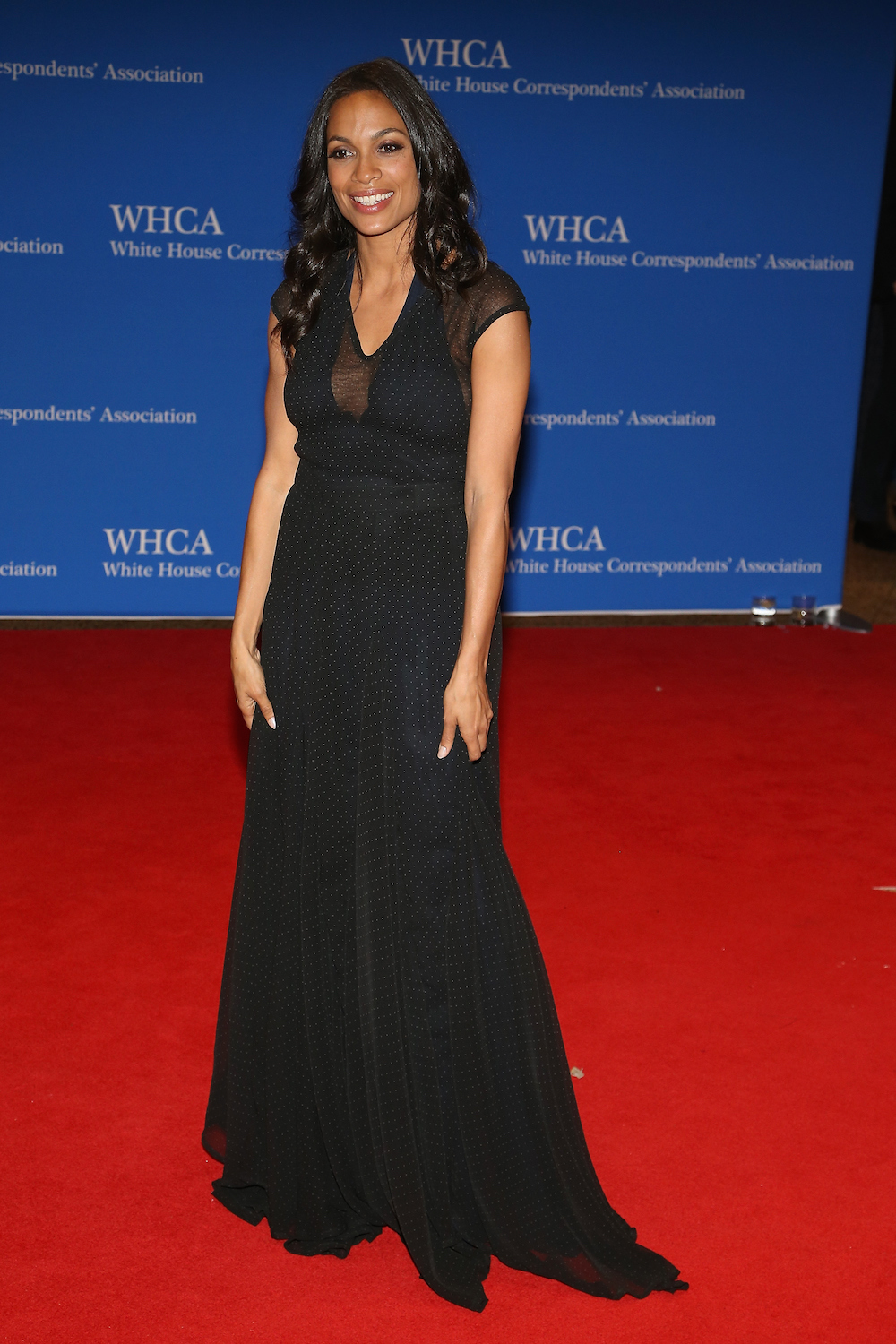 14. Gary the Dog (and Tom Hiddleston and Carrie Fisher)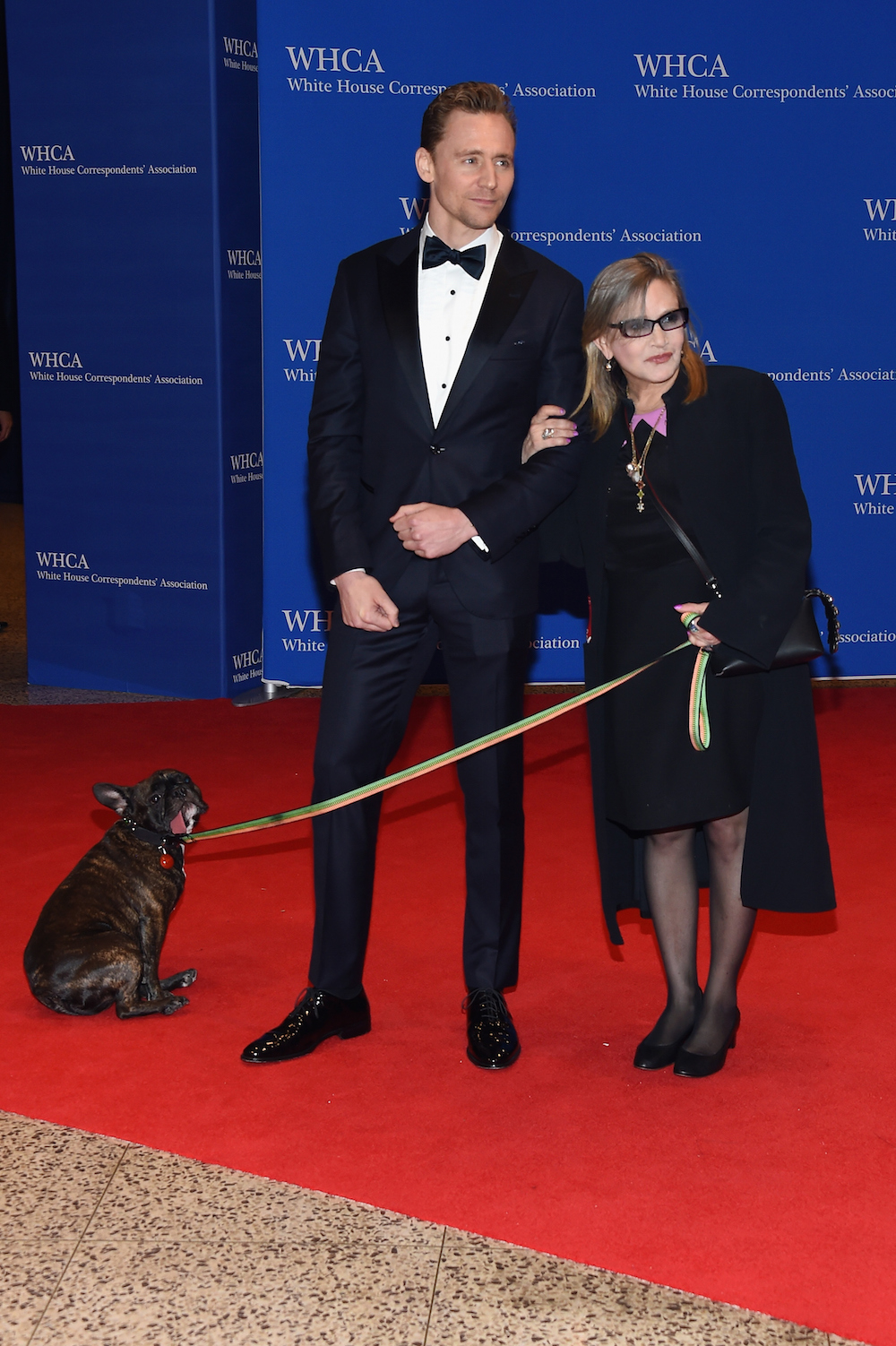 15. Michelle Obama