Why it's so important that a fashion designer put models with acne in his runway show
Fashion and flawless skin are not mutually exclusive, as evidenced by Moto Guo's latest runway show. For his debut at Milan Fashion Week, the Malaysian designer sent his models down the runway in makeup made to look like bright red zits, facial rashes, and severely blemished skin.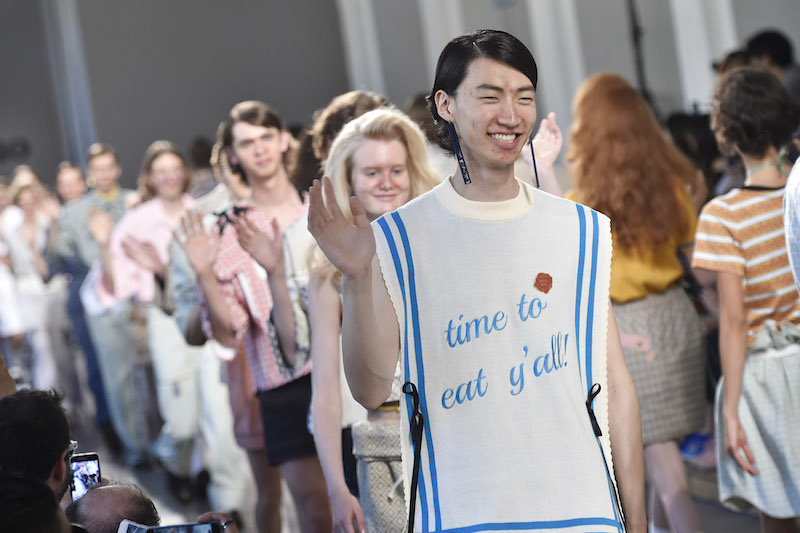 According to Women's Wear Daily, the 2017 collection, which was called "Picnic in the Society," featured models dressed in "almost ridiculous childlike outfits." Looks included exaggerated Peter Pan collars, clown-like overalls and oversized bibs that said, "Time to eat y'all."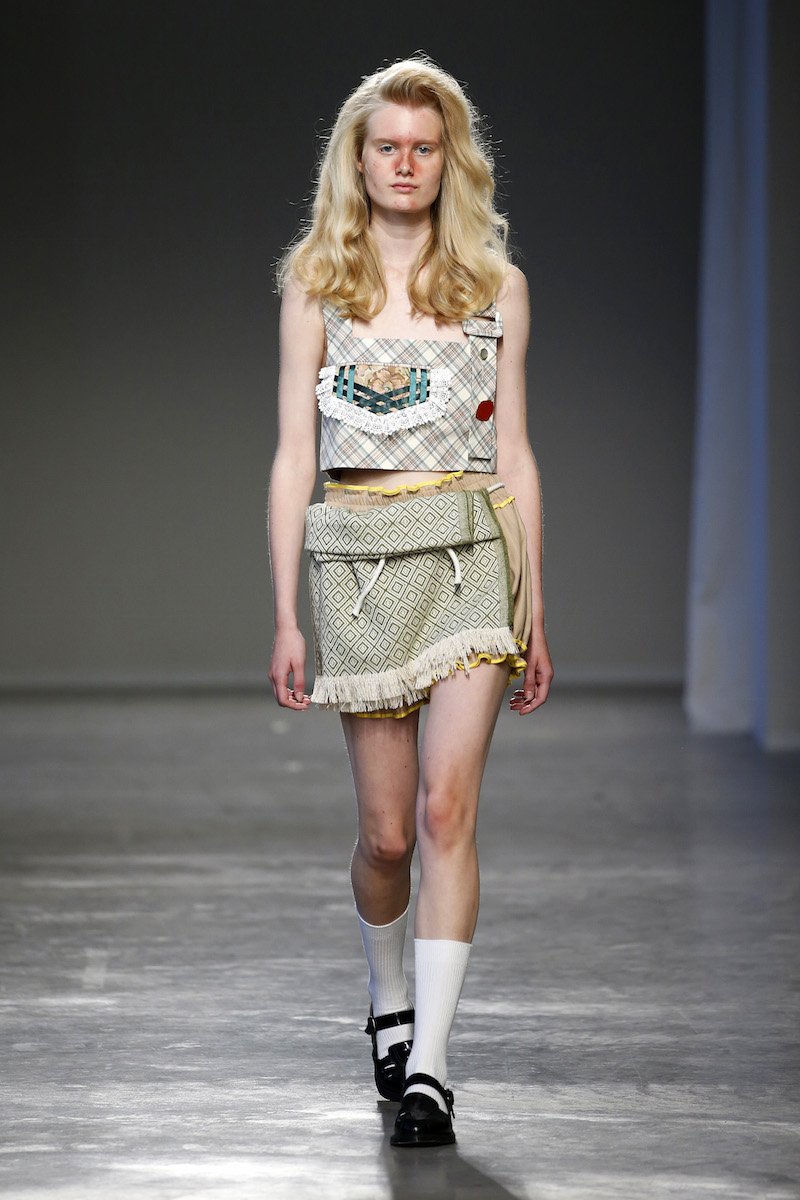 Guo has not yet commented on the exact idea behind the faux pimples, but perhaps they were just part of the collection's "awkward adolescence" theme. As the American Academy of Dermatology reports (via Refinery29), over 50 million Americans are affected by acne. Since clear skin is what is generally considered more beautiful than blemishes, those who deal with acne feel pressure to cover it up with makeup or to desperately find a cure. 
Even if it was only makeup, it is still interesting to see a real-life skin condition that affects so many people depicted on the runway. Seeing this fashion show theme embrace what the mainstream normally considers a "flaw" is no doubt refreshing.