Fashion designer Prabal Gurung's powerful runway show was inspired by all the women in his life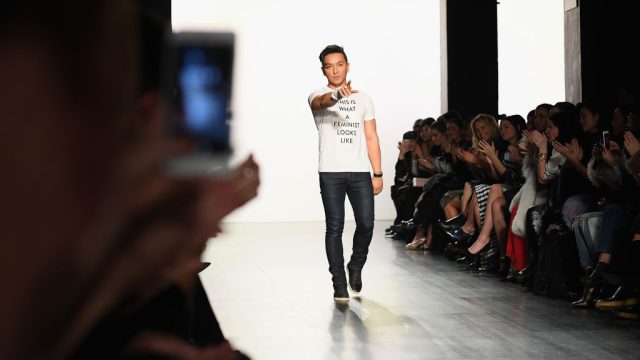 "This is what a feminist looks like!" That's the slogan that was emblazoned on fashion designer Prabal Gurung's T-shirt during his runway show at New York Fashion Week on Sunday night — and his message couldn't have been more urgent.
Sending a diverse cast of models, including Candice Huffine and Marquita Pring, down the runway in his stunning fall 2017 collection, Gurung closed the show by outfitting everyone — including himself — in a T-shirt with a feminist message. Quotes such as "Nevertheless, she persisted," "The future is female," "Our minds, our bodies, our power" and "I am an immigrant" were all featured.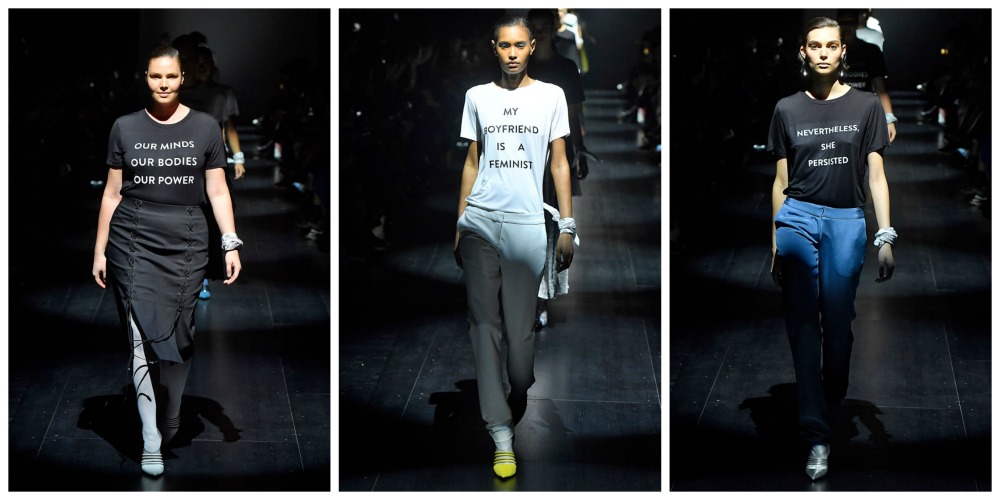 Gurung says that the collection was inspired by powerful women he has known or admired, and by the incredible activists who attended the Women's March in January.
"I wanted to capture what I felt there [at the march]," he told The Hollywood Reporter.
"I read about what Gloria Steinem was doing in the '70s and the movement, but I never thought I'd live to see that kind of thing. But when I went there, and I saw all the women there, I thought, 'Oh my God.' They set an example for the rest of us that by peaceful resistance, we can make some changes. It took women to do that. So I wanted to capture that."
In his show notes, the Nepal-born designer also said that he drew inspiration from Nepalese and American women who lived during WWII, "who understood that one minority's downfall is equivalent to the demise of all humanity."
Gurung's spring/summer 2017 collection, which graced the New York Fashion Week runway in September 2016, was also inspired by Gloria Steinem. It featured the flowing silhouettes beloved by the feminist and author, and messages of empowerment — such as "Our backs tell the story no books have the spine to carry," from a Rupi Kaur poem — were embroidered into his designs.
This is what a feminist looks like, indeed.