Fashion designer Mara Hoffman had a group of powerful women's rights activists model her new collection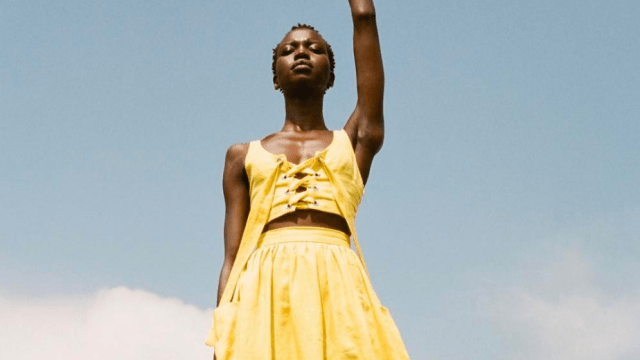 Many have argued that fashion and feminism don't mix — after all, what could clothing have to do with women's equality? But designers, who have a massive platform and the ability to reach audiences around the world, have put their power to good use this season, sending messages of empowerment, inclusion, and all-around badassery with their collections. And one creator, Mara Hoffman, took it a step further: She asked a group of feminists and activists to model her fall 2017 collection, and the results are truly inspiring.
Partnering with advocacy group Art Not War, Hoffman tapped 25 change-makers, including artists, writers, social justice advocates, and others, for a photo series highlighting the activists' work and showing Hoffman's new collection.
"It's so important to follow in the footsteps of those doing it right and to educate ourselves, so that we can figure out how to contribute in a way that's meaningful and impactful," said Hoffman in an interview with Vogue.
"So much of this project is pushing people to look at whose lives are at risk, whose rights are at risk, and then asking, 'Who is fighting for them? How can we learn about and support what they're doing?'"
false