The internet is roasting a fashion brand for selling $300 denim panties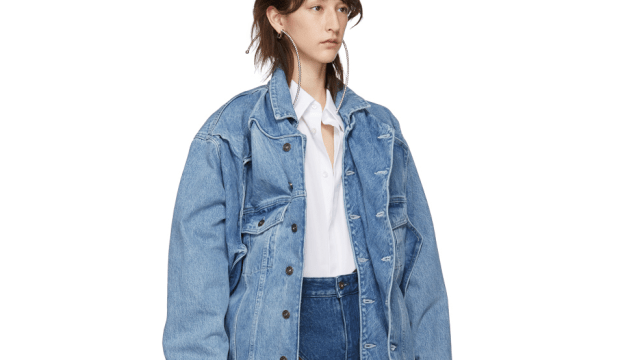 Today in whyyyyy, luxury Parisian fashion label Y/Project is selling a pair of $470 AUD ($333 in U.S. dollars) denim panties. If your first thought is, "Why would I want to wear denim underwear, that sounds literally uncomfortable?"—you are not alone. The internet is roasting the fashion brand for the panties, but mostly because of its insane price point.
The $300+ "panties," which are being sold online at SSense.com, are described as "brief-style shorts." To be fair, we could totally see Kanye West "designing" something similar for his Yeezy brand, which Kim Kardashian would then model on Instagram, and fans would be like "Omigod slay!" We could also see these "brief-style shorts" moonlighting in many Coachella #influencer photos next month. We're not saying that makes it right, we're just saying it could happen.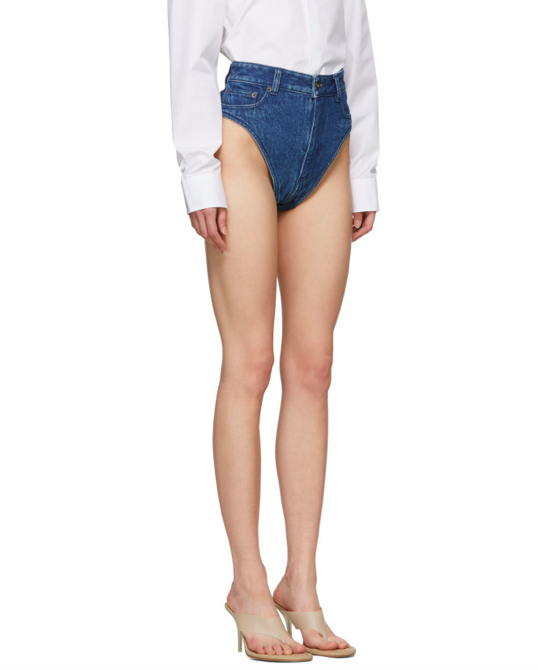 Online retailer SSense shared a photo of the underwear on its Instagram with the caption: "Two words: Denim panties. The SSENSE editors show you five ways to take your Canadian tuxedo to the next level."
The real question is do we want to take our Canadian tuxedo to the next level?
https://www.instagram.com/p/Bvedj9PA33i
The comments on the photo run the gamut from, "This def ain't it ladies," to "two words: f*ck no," to "wow these are just horrible."
https://www.instagram.com/p/BvO4yS9hwmh
Despite the social media backlash, the brand is sold out of the shorts in every size except small and extra small, so people apparently do want $300 denim panties.
The year 2019 is and continues to be wild. So sure, let's throw some luxury denim panties into the mix as well.