Catching up with Bokeem Woodbine about his irresistable "Fargo" character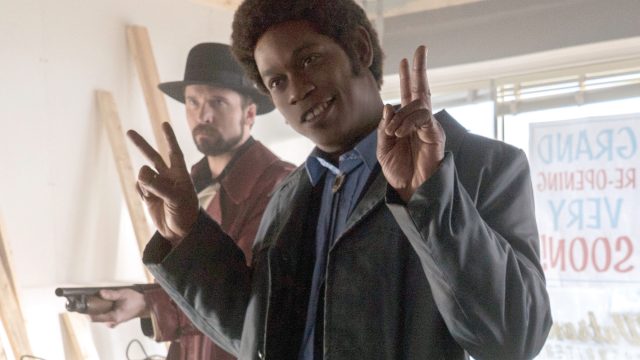 Fargo FX is the show we've been waiting for ever since we saw the 1996 film, Fargo. The TV series (which was indeed inspired by the Coen brothers movie) is think-y, funny, and poetic. It's the Midwestern crime noir we needed on a weekly basis.
While the "true" crime anthology series (which starred Kirsten Dunst, Patrick Wilson, Bokeem Woodbine, and Jean Smart) wrapped up its second season back in December, the Blu-ray and DVD swiftly became available last month before our Fargo-less panic really set in. Not only can we now relive the Sioux Falls massacre (and everything leading up to it), but we can also revisit the Midwestern characters who brought the whole, crazy thing to fruition.
Bokeem Woodbine — who played the smooth-talking, well-dressed Kansas City mob enforcer — had a few things to say to HelloGiggles about his character, why he chose it, and what's next. But mainly? He wants us to know that Mike Milligan got what he deserved in the season finale. Spoilers ahead — if you haven't caught up with Season 2, do so. Like, right now.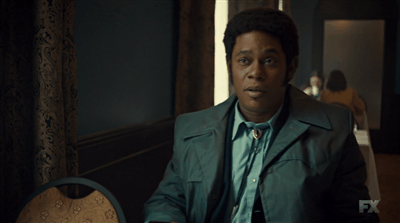 HelloGiggles (HG): First of all, I loved your character in Fargo. I loved ALL the characters in Season 2, but Mike Milligan certainly brought this cerebral kind of mischief that I just couldn't get enough of. Mike is very smart and very likeable, and that's what makes him the perfect sociopath. Out of all the baddies, I really didn't want Mike to die in the end. Which leads me to my first question… Did the season finale do Mike Milligan justice? I mean, he's rewarded with an office job where he's told to start dressing in a normal suit. What are your thoughts on that?
Bokeem Woodbine (BW): I think it was appropriate karma. Just dying would be too easy for Mike. So it was a slow painful death. He's going to die every day while he's in there. And you know, everybody met a fitting end, to an extent. The only people who come out unscathed are the people who deserved to. I think that's part of the message. That ultimately being a bad person, the kind of bad person who hurts other people will come back to you at some point. So yeah, it was a cruel and horrible death for his spirit and his soul. And that's what he deserved.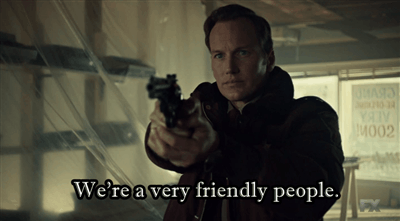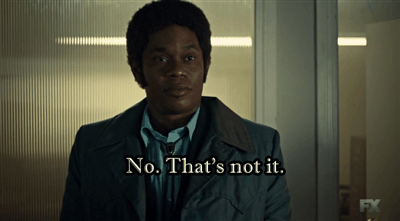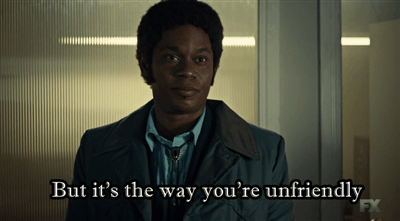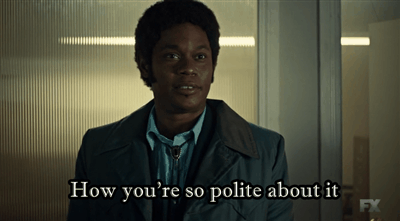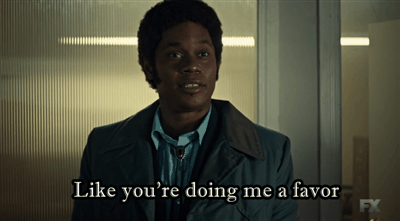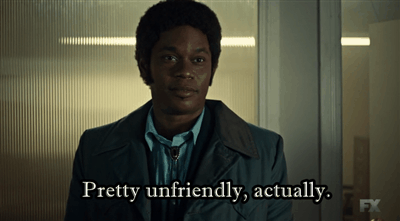 HG: I mean, yeah. He did kill people. In a really great, entertaining way, though! What attracted you most to this character?
BW: The opportunity to interpret it. I knew that anybody who had this job would be very lucky. But I wanted to be the one who had this job. I wanted to put my spin on it. I wanted to be the guy who says those words. Because I had a clear vision of the person, I felt like I knew Mike. I wanted to be the one to play Mike. I was just so clear about who he was, how he talked, how he walked. I felt very connected to him from the very beginning.
HG: Mike Milligan is a pretty enigmatic character. I feel like I didn't know him at all throughout show, but this mystery really worked for him, it worked for the story. But did you and Noah Hawley [the creator and writer] come up with some kind of backstory for him?
BW: I had a backstory in mind and I ran it by Noah. He co-signed it. Mike wasn't from Kansas City, he was from somewhere up North, where he had family. And circumstances brought him to Kansas City. Some things happened while he was in Kansas City and he displayed a certain aptitude for being able to do things that might benefit people in the Kansas City syndicate. He was vetted and recruited. And he'd been working there for a few years until the events that take place in Fargo.
HG: So, you've been acting for approximately 20 years. What made this experience on Fargo different from anything else you've worked on?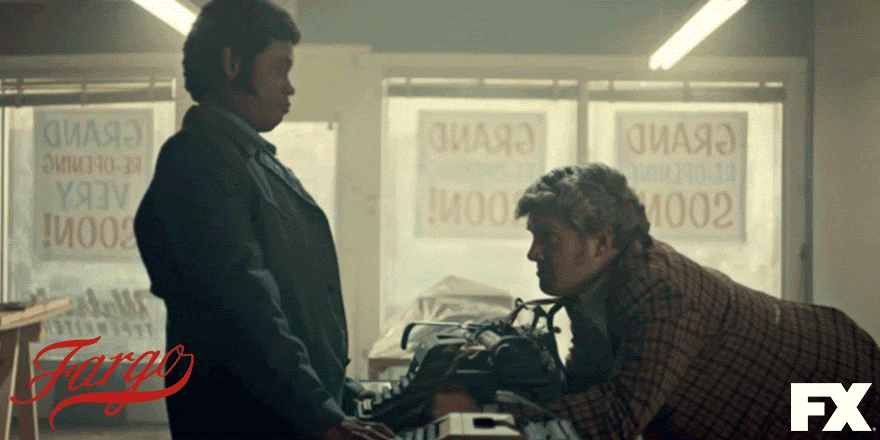 BW: The freedom. The ability to interpret it, every moment in a way that felt organic to me. It was very unique, especially with a show like this, where the stakes are so high. And following up a tremendously successful season. To be given that freedom, to do things my way was unique. You don't often get the opportunity to do things to that degree. Because the director, studio, writer, whoever might have a very specific idea of how they want things to go. And I've had some freedom before, but not on this kind of stage. You know, the "big show" as they call it. Everyone believed in my abilities and vision of the character. That was very unique.
HG: What's next?
BW: I'm going to start shooting a show called The Infamous. The Infamous is about two men on a collision course in the early '90s. One of whom is a character I play who is a reformed gang banger in LA who is now a record producer, and he signs a lot of artists in the neighborhood he grew up in and brings that to the forefront of people's consciousness. The second is a white LAPD officer who is not necessarily a racist guy but he definitely doesn't believe [my character] is doing things in a legal manner, so he's helping to destroy this guy. And it's all set up to happen during the LA Riots in 1992. So the backdrop is '92 LA, which was a very interesting time for hip hop, for race relations for LA. For the nation, really. And these two dudes collide, so that's what the series is about.
You can get the Fargo Season 2 Blu-ray right here. Special features include a conversation with Noah Hawley, Patrick Wilson, and Keith Carradine, a lesson on real true crime in the Midwest, and more.