15 Fantastic Beasts outfits and accessories for us muggles to wear to the movie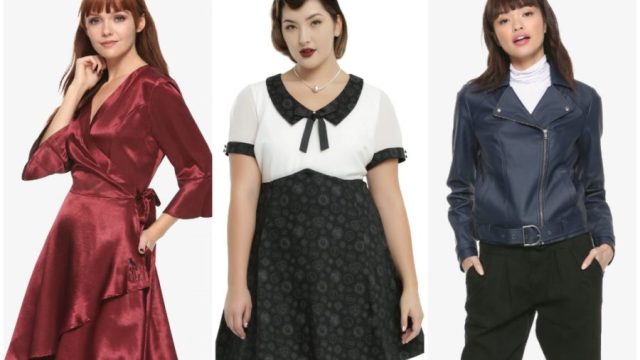 Fantastic Beasts: The Crimes of Grindelwald, the highly-anticipated sequel to Fantastic Beasts and Where to Find Them, will officially hit theaters on November 16th. Adapted from the books by J.K. Rowling, The Crimes of Grindelwald will follow magizoologist Newt Scamander (Eddie Redmayne) as he teams up with Albus Dumbledore (Jude Law) to foil Gellert Grindelwald's (Johnny Depp) plans to have pureblood wizards rule over muggles.
Ahead of the film's release, we've taken it upon our muggle selves to compile a shopping guide of appropriate outfits and accessories to wear when you see the movie. While these options are not as grandiose as Ezra Miller's Moncler by Pierpaolo Piccioli puffer coat at the Paris premiere of the film, they'll still certainly suffice.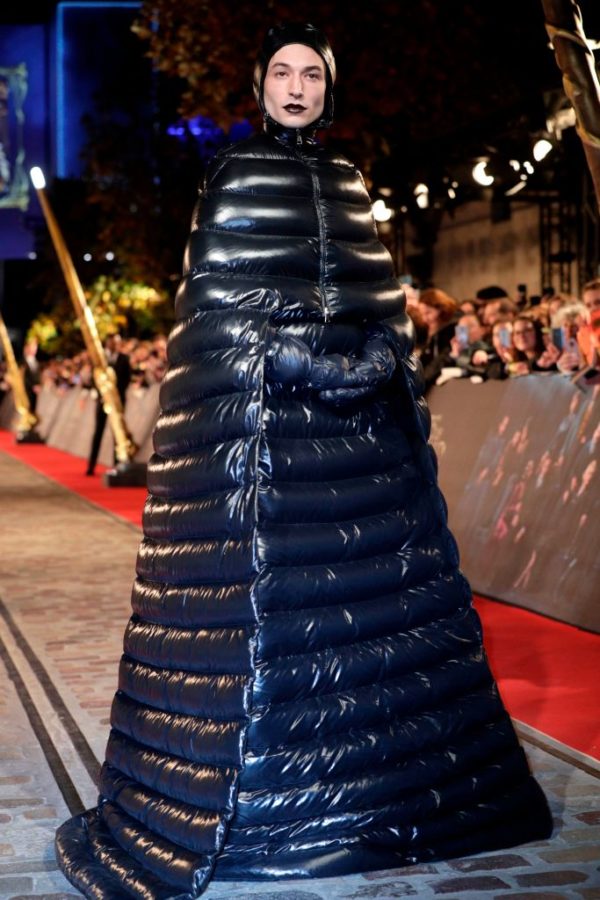 In case you missed the iconic moment: Miller (who plays Credence Barebone in the films) arrived at the UGC Cine Cite Bercy in France for the premiere on November 8th in a show-stopping ensemble and a fierce dark lip. And while we'd definitely encourage recreating this regal look for the film's opening night, below are 15 additional fashion and accessory options for good measure.
1Hot Topic Leta Lestrange Wrap Dress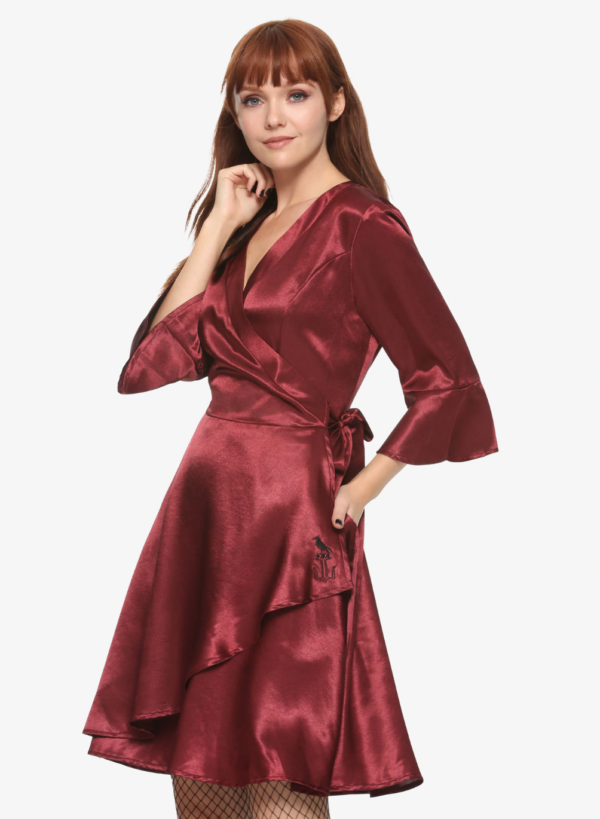 Channel your inner Leta Lestrange with this wrap dress.
2Hot Topic Porpentina Goldstein Faux Leather Jacket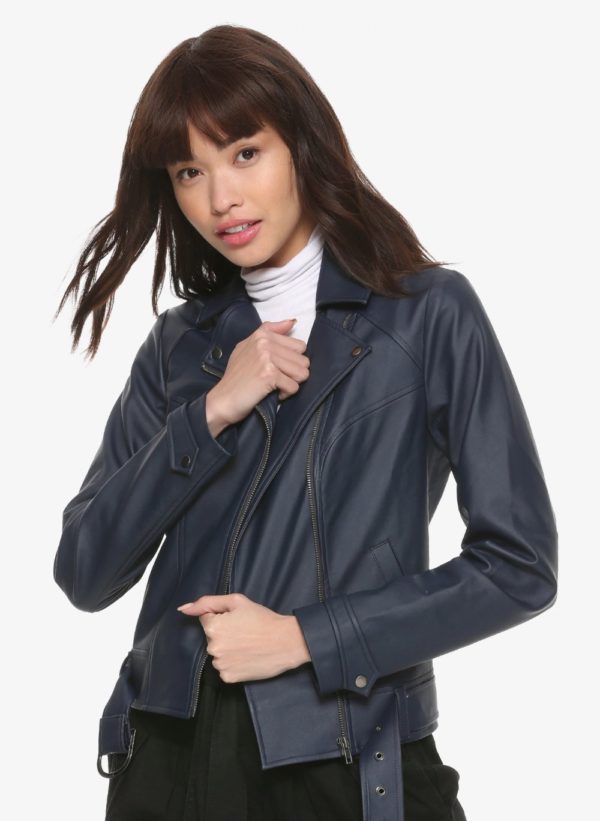 Serve Porpentina Goldstein realness in this faux leather jacket.
3Harry Potter Shop Newt Scamander Knit Scarf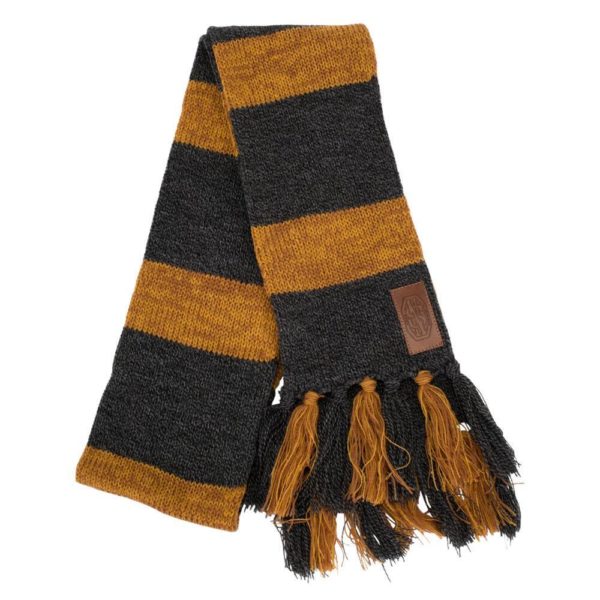 Head to Hogwarts in this Newt Scamander Hufflepuff scarf.
4Hot Topic Porpentina Goldstein Pin-Up Dress Plus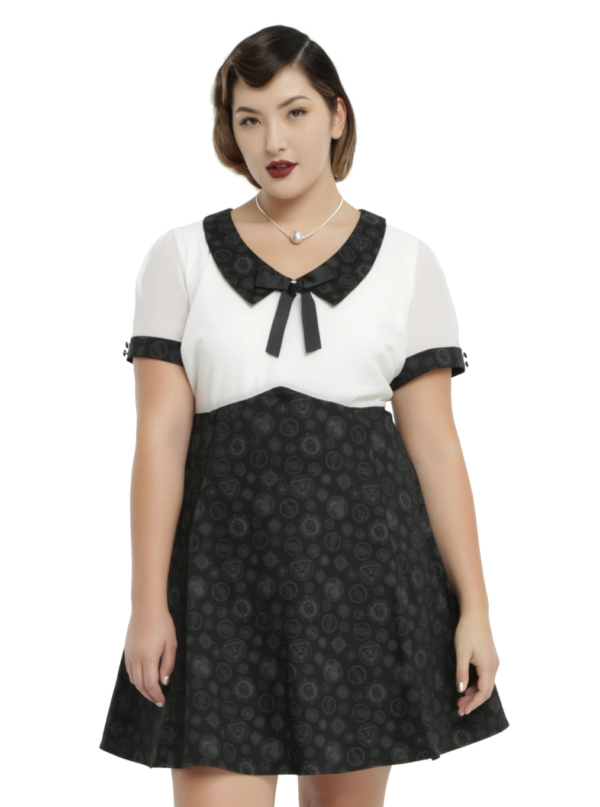 Become an Auror for MACUSA in this pin-up dress.
5Torrid Newt Scamander Mid-Length Coat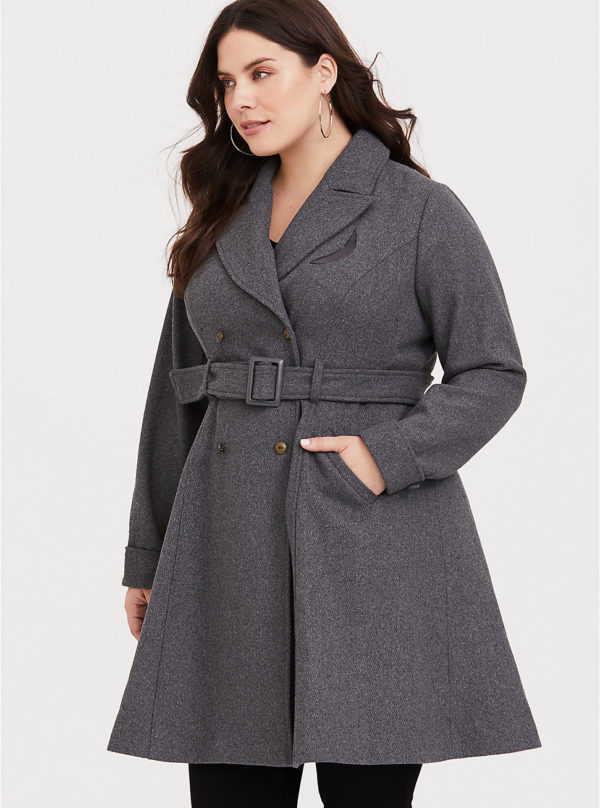 Stroll into the Ministry of Magic in this mid-length coat.
6Torrid Leta Lestrange Purple Capelet Dress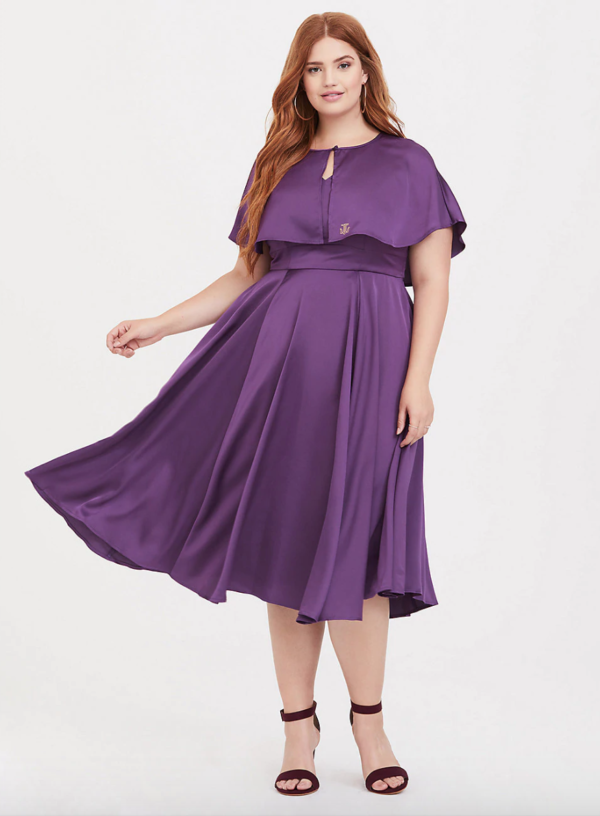 Serve the Department of Magical Law Enforcement in this Leta Lestrange capelet.
7Torrid Crimes of Grindelwald Creature Skater Dress
Study magical creatures in this skater dress.
8Hot Topic Gold Foil MACUSA Raglan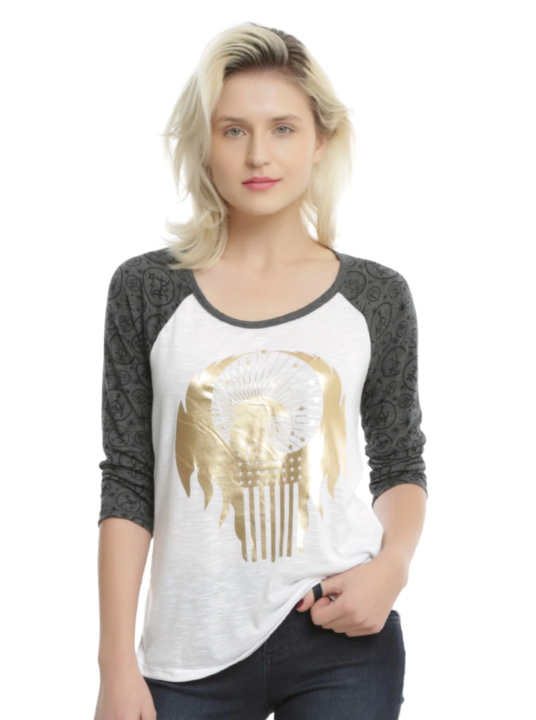 Stroll into the Magical Congress of the United States of America in this gold foil raglan.
9Harry Potter Shop Porpentina Goldstein Cloche Hat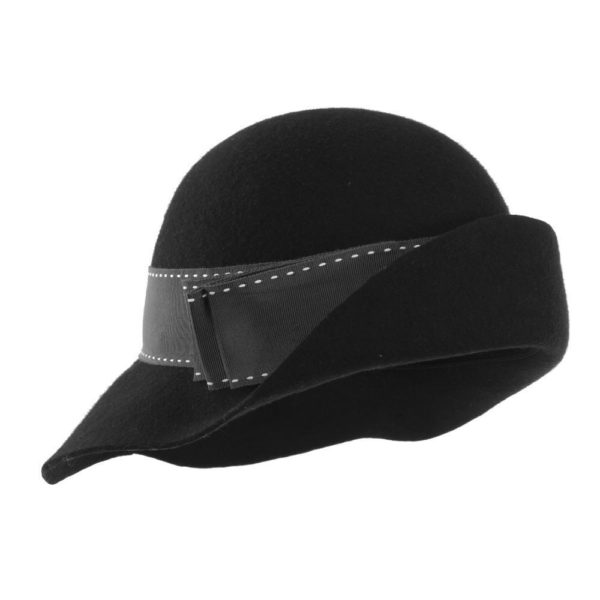 Complement your Leta Lestrange dresses with this cloche hat.
10Harry Potter Shop Niffler Gray Hoodie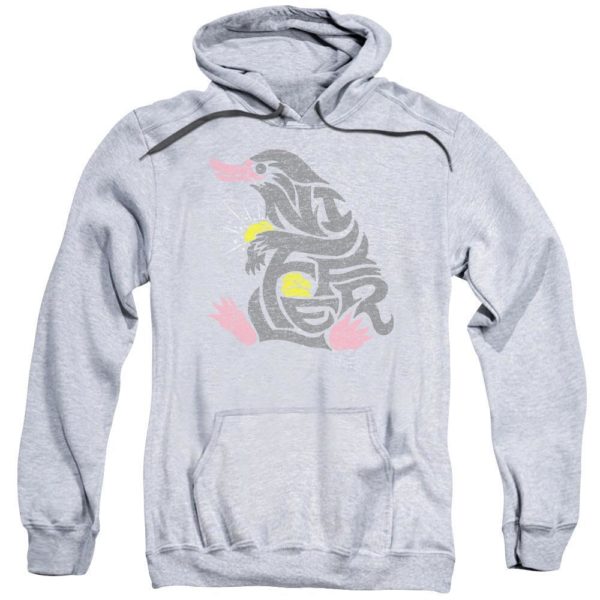 Burrow into the Earth for treasure with this Niffler hoodie.
11Harry Potter Shop Newt Scamander Trunk Handbag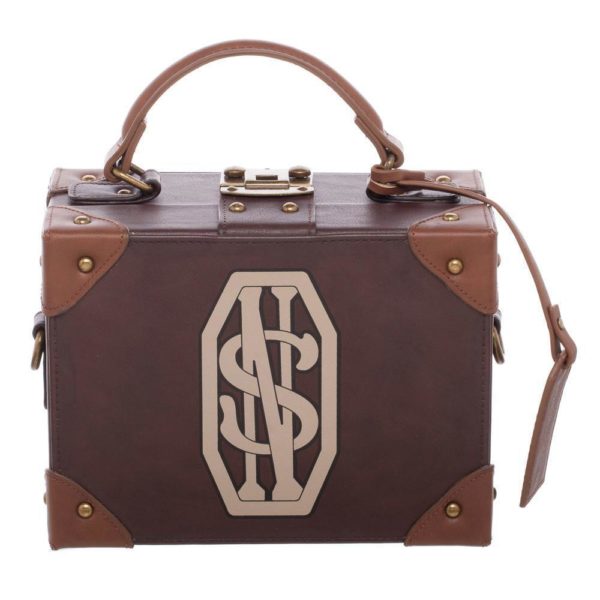 Pair your Newt Scamander coat with this trunk handbag.
12Harry Potter Shop MACUSA Lightweight Scarf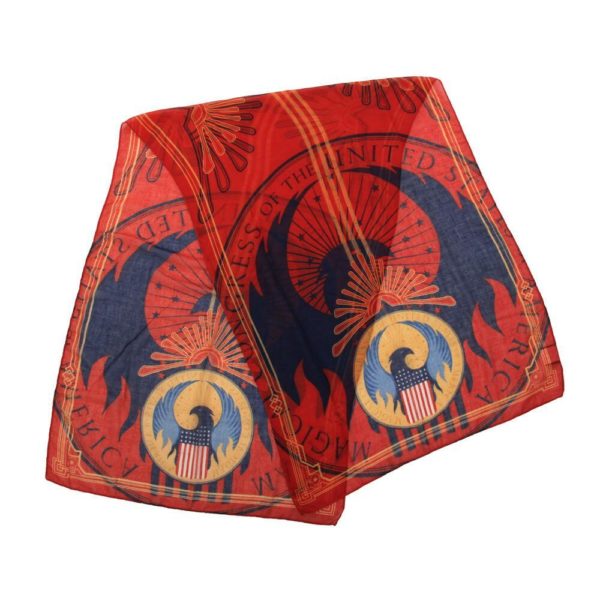 Stroll into one of the magical government headquarters in this MACUSA scarf.
13Harry Potter Shop "Witches Live Among Us" Tee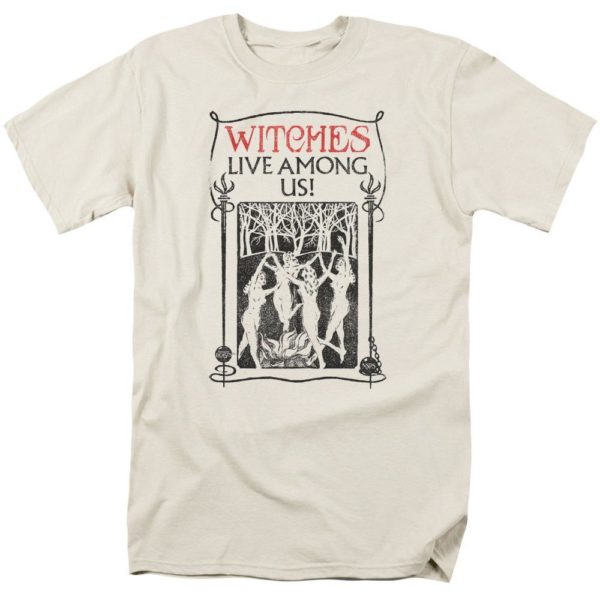 Practice witchcraft in this "Witches Live Among Us" tee.
14Harry Potter Shop Muggle Worthy Raglan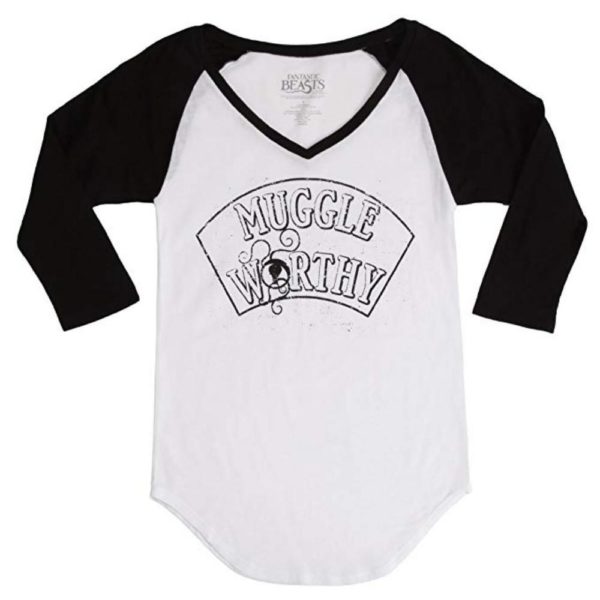 Pair this "Muggle Worthy" top with the Newt Scamander trunk handbag.
15Noble Collection Fantastic Beasts Collector Wand Set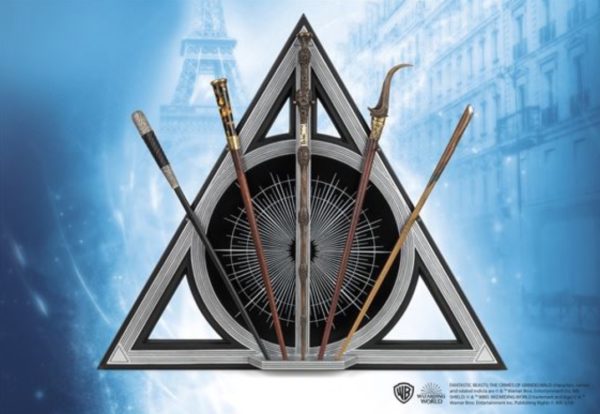 Cast spells with this collector wand set.
Happy shopping, muggles.