You can now find "Fantastic Beasts" on Google Maps and it is truly magical
Well, let the squealing begin! Fantastic Beasts and Where To Find Them has teamed up with Google Maps to give us some insight into the wonderful world of the new series. So, for those of us who are tired of reading the delightful Pottermore and cannot wait for the release of the new movie, you can pull up distinct locations from the Fantastic Beasts universe and explore them in street view. Yes, the future is now!
The Woolworth Building, which serves as the location of the Magical Congress of the United States of America (MACUSA) during Fantastic Beasts, has its own marker. And it is awesome.
Located just around the corner from City Hall, the MACUSA is accessible for witches and wizards to explore. (Poor Muggles!) Thanks to Google Maps, we can now see street views of two of the rooms at MACUSA. We get an inside peak at Tina's cramped office space, located in a dimly lit room within MACUSA. She also has a sign that reads, "You don't have to be MAGIC to work here. Actually, YOU DO!" behind her desk.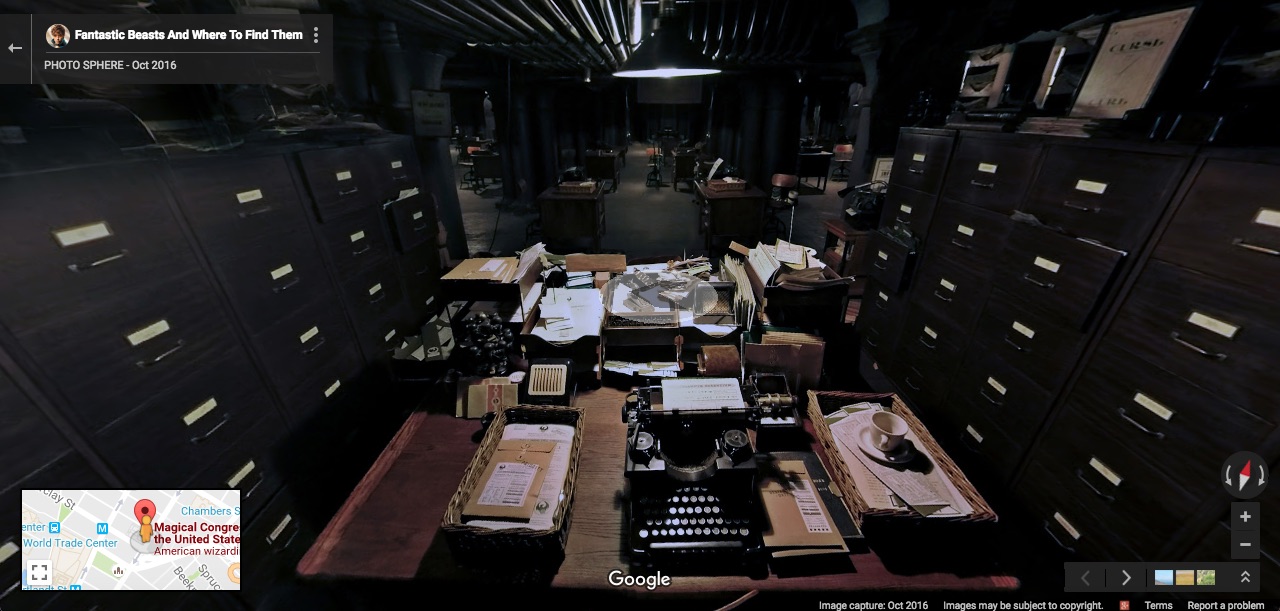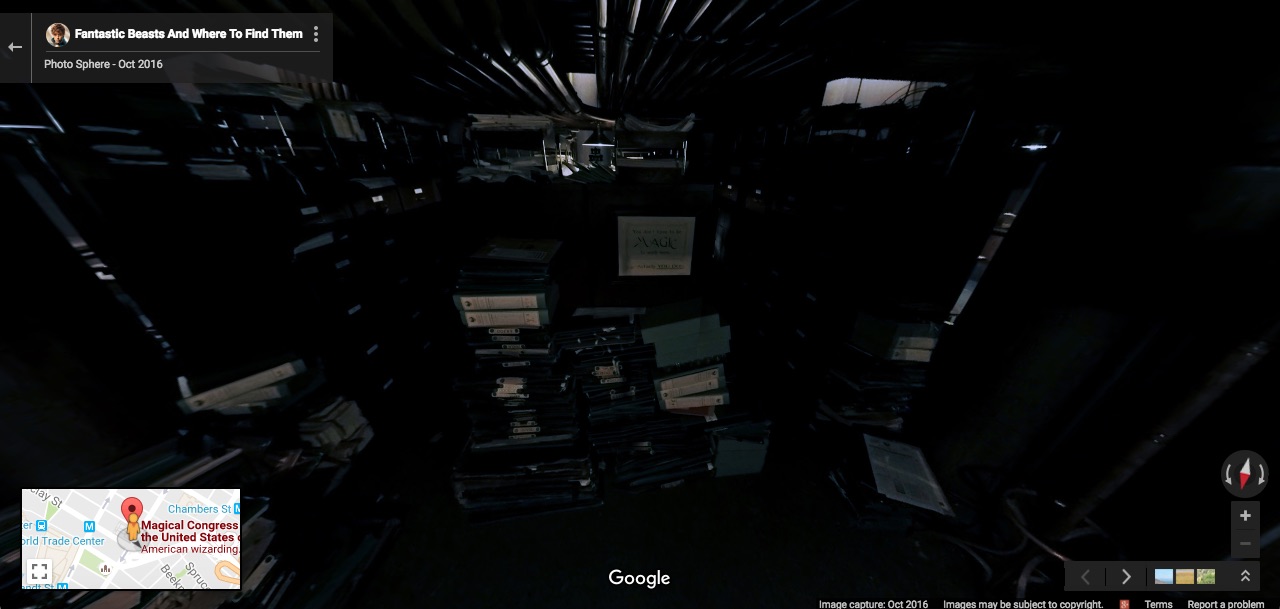 The other room we have access to is the main hall that we've seen briefly in the trailers for Fantastic Beasts. MACUSA's Magical Exposure Threat Level clock is visible and currently marked at "Severe Unexplained Activity." Yikes.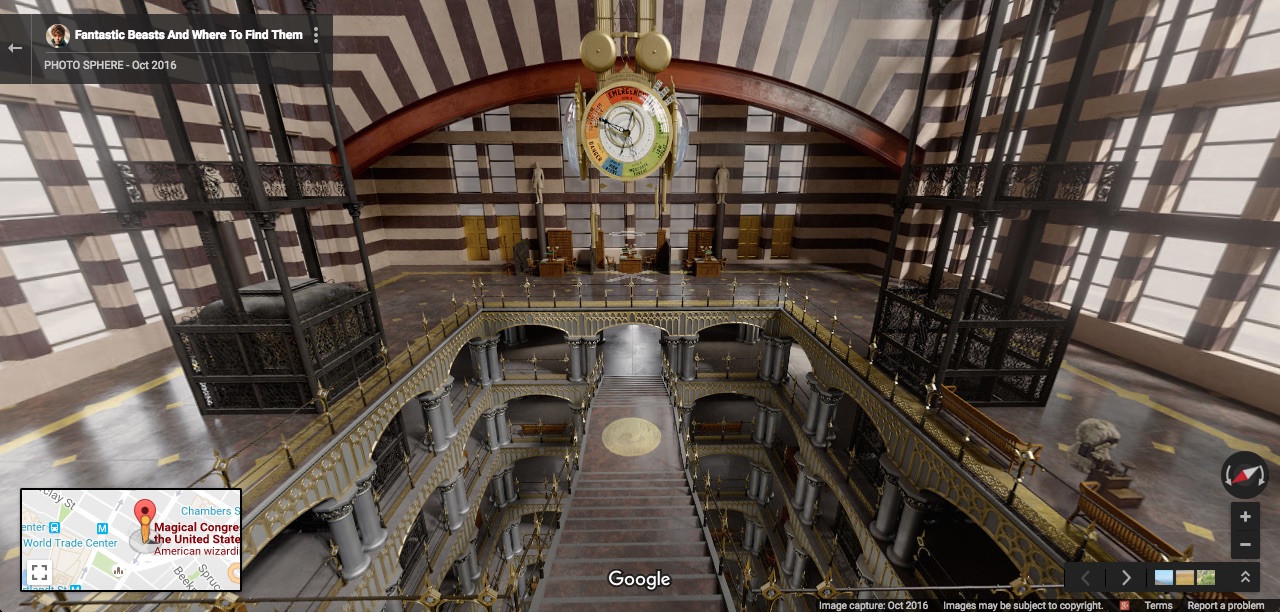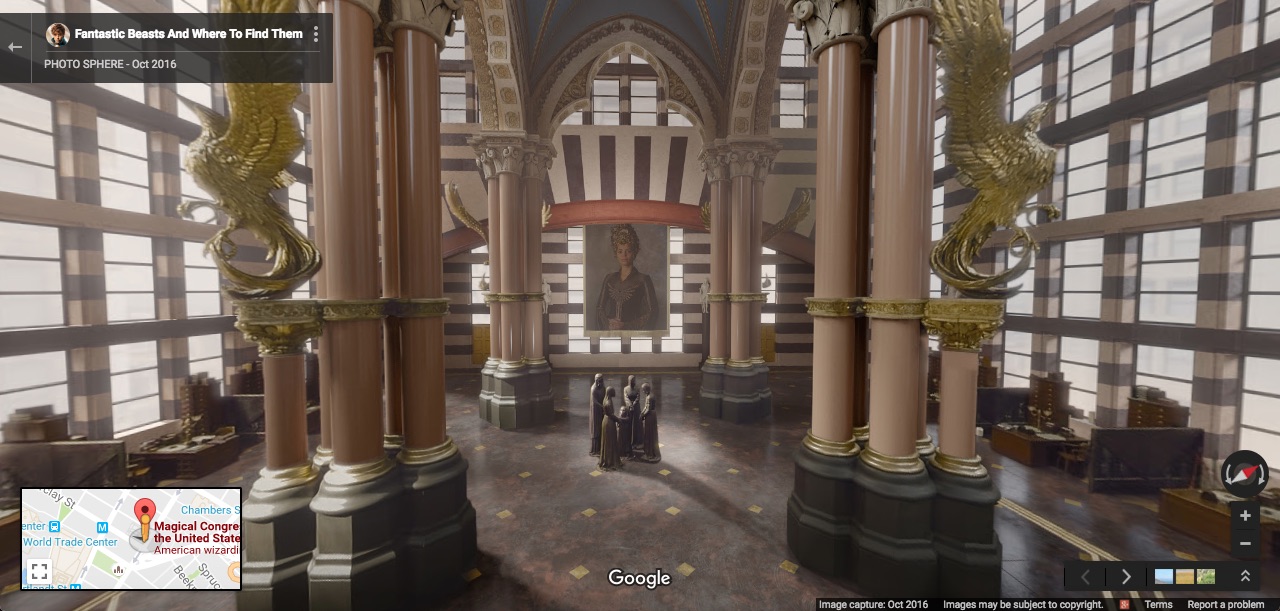 The Blind Pig
So for those of us who want somewhere to relax, we can always head over to The Blind Pig, the "witch-friendly subterranean speakeasy" and bar of choice for wizards: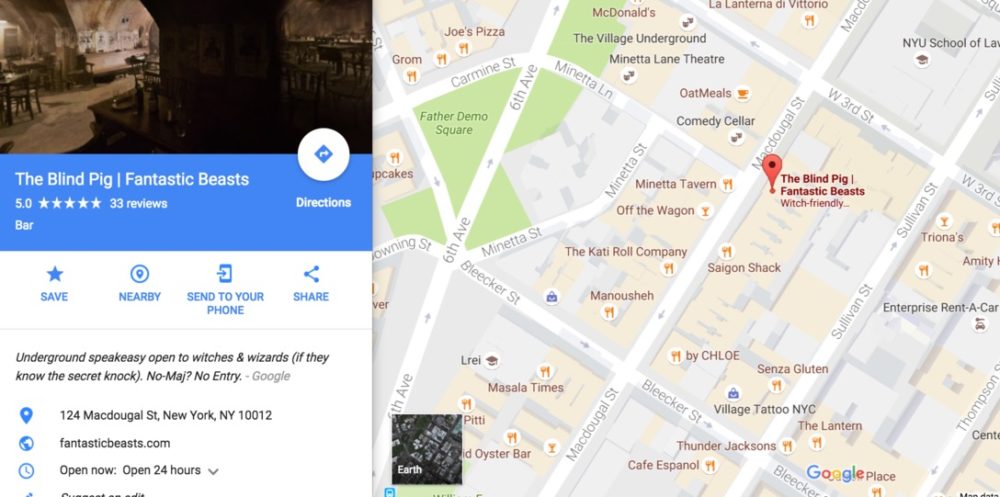 As reported by Daily Dot:
"When you choose street view, you're transported to the secret entrance that they use to enter the speakeasy, and clicking through will lead you to the bar where they chat with Gnarlak, a clever goblin played by Ron Perlman."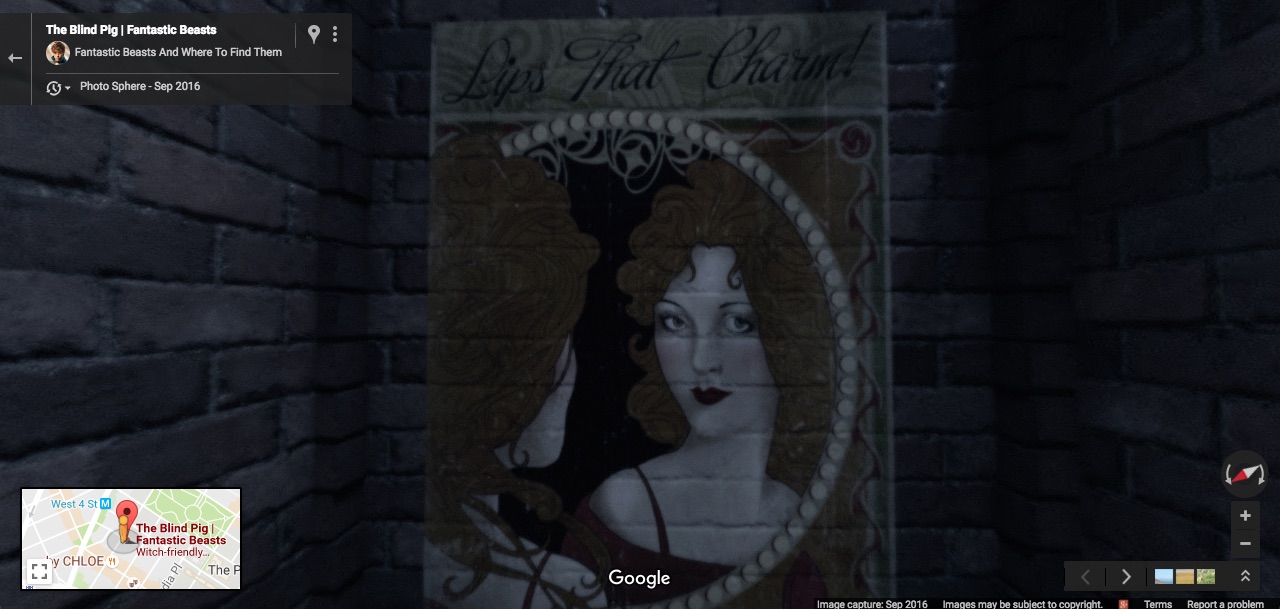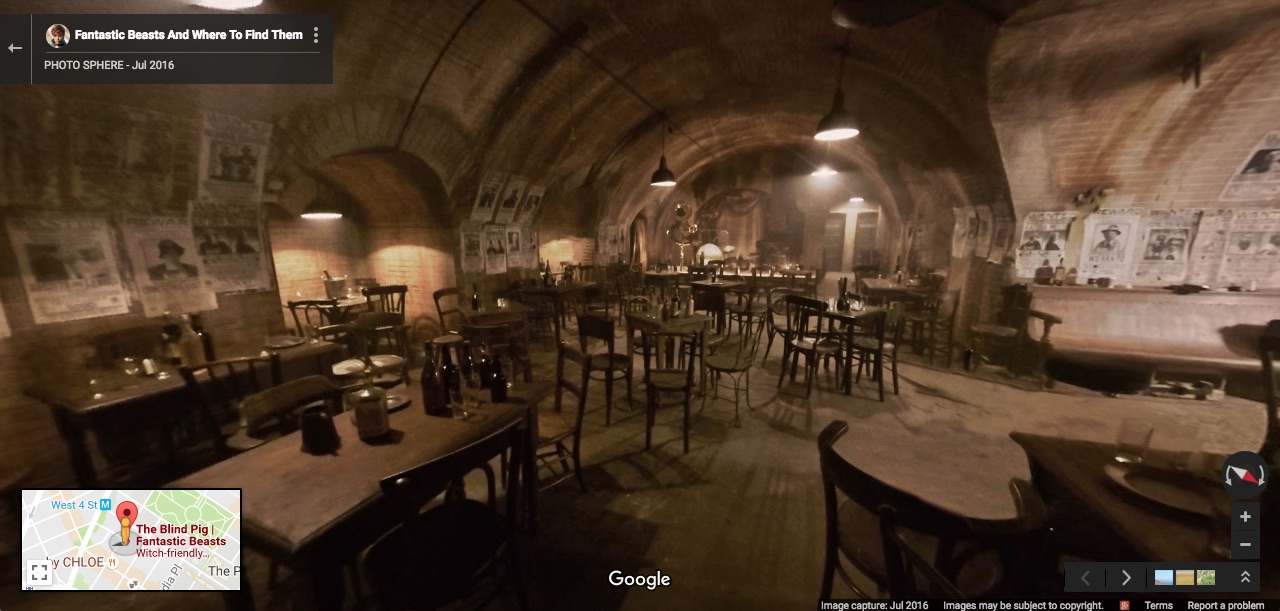 We'd love to visit this bar in real life!
Tina and Queenie Goldstein's Apartment
Fans can also explore Tina and Queenie Goldstein's apartment to better understand their characters.
Certainly, these options are wonderful. Yet they can only satiate our hunger for Fantastic Beasts so much. The release can't get here fast enough!