Freaking out over the newly released "Fantastic Beasts" footage
Calling all Muggles and No-Majs, we've got our first look at some real footage from Fantastic Beasts and Where To Find Them and it's, well, fantastic.
A quick teaser trailer for the film was released last year, but all it really showed us is that we should be SUPER EXCITED about this movie. Now, fresh off the Harry Potter Celebration at the Wizarding World of Harry Potter in Orlando, Florida, Pottermore has released a two and a half minute behind-the-scenes look at the movie. The 150 seconds pack in a lot, and also some first-looks at characters we haven't yet met. And we're looking at you, and that coat, Graves (played by Colin Farrell).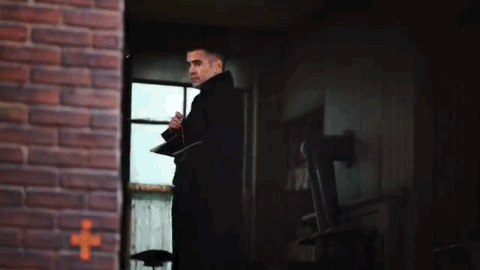 The video also gives us a tiny smidgen more of the plot. All along we've known the story follows Newt Scamander (played by Eddie Redmayne) who was only supposed to stay in New York City for a few hours. But then ~somehow~ a few of his fantastic beasts escape and he's got to round them all up again.
Joining him for this journey are sisters Queenie and Tina Goldstein (Alison Sudol and Katherine Waterston) both witches and — are you ready for this? — no-maj Jacob (Dan Fogler). Do you realize this is the first time in our Wizarding World history that a no-maj (ok, FINE, a muggle) is going to play a huge role in the story?
This is all very exciting, and the wait until November is going to be so long. But let's be honest, friends, the best part of this whole thing is the fact that Newt is wearing his Hufflepuff colors. Badgers, unite!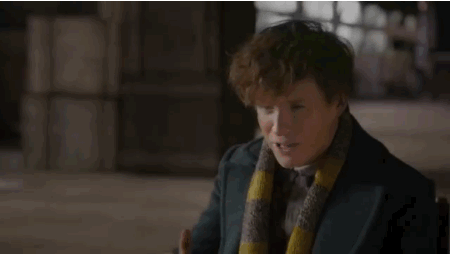 Check out the whole behind-the-scenes look below. November 18th can't get here soon enough.
(Images via Warner Bros.)