The "Fantastic Beasts" sequel just cast a bunch of actors — including J.K. Rowling's BFF Jessica Williams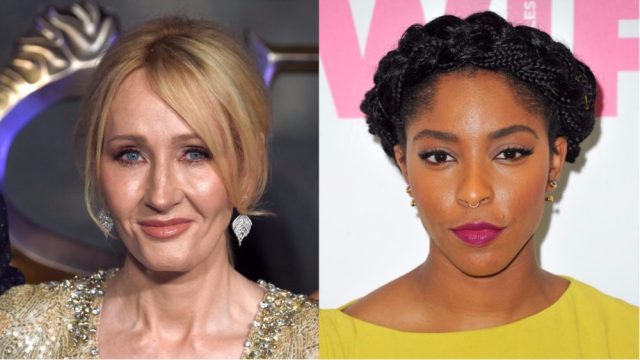 Former Daily Show correspondent Jessica Williams may be BFFs with J.K. Rowling, but now the two can call themselves co-workers because it was just announced that Williams is joining the cast of Fantastic Beasts and Where to Find Them 2, and ummm, YES PLEASE!
And from the looks of it, we're going to be coming face-to-face with a slew of familiar wizarding names. Brontis Jodorowsky, for example, has been tapped to play Nicholas Flamel. You know, Albus Dumbledore's alchemist friend who also happens to be the maker of the Sorcerer's (err Philosopher's to the rest of the world) Stone.
But Flamel isn't the only unseen character from the existing Harry Potter canon to be making an appearance in Fantastic Beasts 2.
Derek Riddell and Poppy Corby-Tuech have been tapped to play Torquil Travers and Rosier, respectively — whose last names Harry Potter fans should recognize as the names of two Death Eaters. Seeing as Fantastic Beasts is on course to follow the rise of dark wizard Gellert Grindelwald, we have a feeling we'll also see how wizarding families like Travers and Rosier become associated with dark magic.
Additionally, Wolf Roth is set to play a new character called Spielman and Victoria Yeates will play Bunty, with Cornell S. John playing Arnold Guzman. Williams and Fiona Glascott will appear in currently unspecified roles. They join the already announced Zoe Kravitz — who made a brief cameo in Fantastic Beasts — as Leta Lestrange, Callum Turner as Newt Scamander's brother Theseus, and Jude Law as a young Albus Dumbledore.
The sequel, which takes place after the events of Fantastic Beasts, finds Albus Dumbledore and Newt Scamander (Eddie Redmayne) teaming up to try and take down the recently escaped Grindelwald (Johnny Depp, shedding his Colin Farrell disguise), who continues to wreak havoc on the wizarding world.
But just because Fantastic Beasts ended with Newt leaving New York — and from the looks of it, he will *not* be allowed back anytime soon — that doesn't mean we've seen the last of our favorite New York wizards and muggles (sorry Jo, I still haven't boarded the No-Maj train). Katherine Waterston, Alison Sudol, Dan Fogler, and Carmen Ejogo will all reprise their roles from the first film. As will Ezra Miller, whose character Credence is believed to have died at the end of Fantastic Beasts.
It looks like we'll have to wait another year to see where our favorite Dope Queen Jessica Williams and the rest of the cast fit into the wizading world when Fantastic Beasts and Where to Find Them 2 hits theaters November 2018.