Some fans think Taylor Swift's track list reveals she's engaged to Joe Alwyn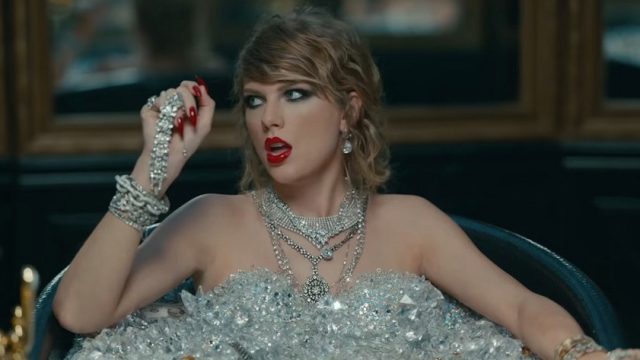 This girl likes to keep us guessing. And currently, Taylor Swift's recently released track list is launching about a thousand fan theories — perhaps the most intriguing of which involves BF Joe Alwyn.
As in, some fans now think that they might be engaged. The specific song that's generating the rumors is the last track on the album, entitled "New Years Day." Apparently people think that Swift is going to officially share their engagement news through the lyrics,
Seriously.
And while this seems like it may be a stretch, if they were planning to spend their lives together forever, and reveal it in the most romantic and unusual of ways through song, we wouldn't be opposed. Just saying!
Here's what people are currently saying about it.
https://www.instagram.com/p/status
https://twitter.com/udfredirect/status/927687702530506752
Swift's album drops Friday, November 10th, so all will be revealed soon enough. And until then, we'll continue to speculate about any and everything related to this album. Sorry not sorry.
Oh, and fans are also theorizing that "New Years Day" is about Swift's ex, Harry Styles, because they broke up during the holiday season. false
Here's something we know for certain: We cannot wait to experience this album. We know it's gonna be a massive win just based on what we've already heard. Not to mention there's going to be several surprise collabs in there, including Ed Sheeran and Future).
Engagement or no engagement, Taylor, you rock our world, and we cannot wait for this album.