Fans think Kylie Jenner and Travis Scott might be married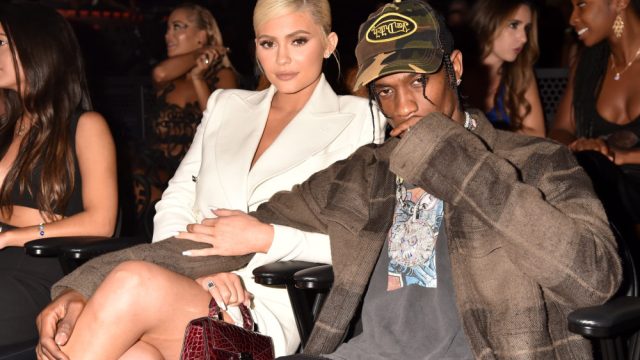 In this week's edition of Celebrity Conspiracy Theories, people think that Kylie Jenner and Travis Scott might be married.
Fans began to speculate on a potential marriage after Kylie uploaded several videos of Travis performing on the October 6th episode of Saturday Night Live to her Instagram Story. However, it wasn't the videos, but a particular caption that got everyone talking.
In the first video, Kylie simply wrote, "hubby," followed by three heart-eyes emojis over Travis's performance.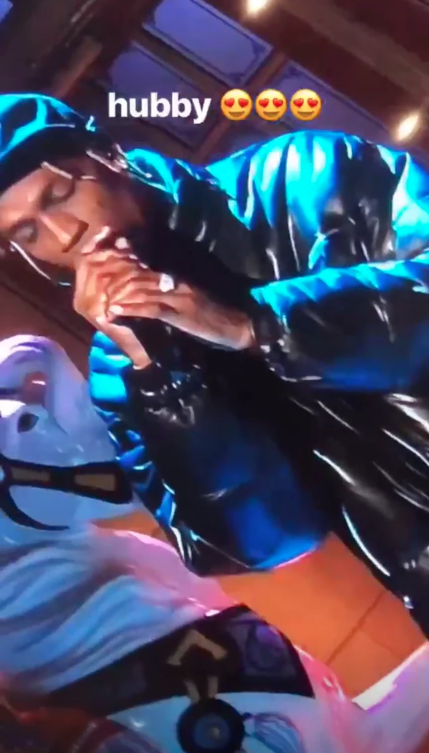 Of course, "hubby" doesn't necessarily mean anything—it could just be a term of endearment or a flirty joke. But that didn't stop the Twittersphere from blowing up.
false
Regardless of their current relationship status, Kylie and Travis definitely have plans for the future. In an October 6th Snapchat Q&A session, Kylie revealed that she's definitely interested in having more kids.
"Am I going to have another baby? I want another baby, but 'When?' is the question and I'm definitely not ready right this second," she told fans.
Jenner continued to tell her Snapchat family that Stormi is obsessed with her dad. "She is just like her dad, but she does look like me, so. She is obsessed with her dad, though. They have this crazy connection and she's definitely a daddy's girl. It's cute to watch. When dad's around, [it's like] I'm not even there."
Basically, we have no idea if the duo are technically married, but ring or no ring, they seem to be in an amazing place as a family.
Keep doing you, guys (and if a wedding is in the cards sometime soon, we'll be more than happy to attend).