Fans just made a star for Carrie Fisher on the Hollywood Walk of Fame, and we think that's so amazingly beautiful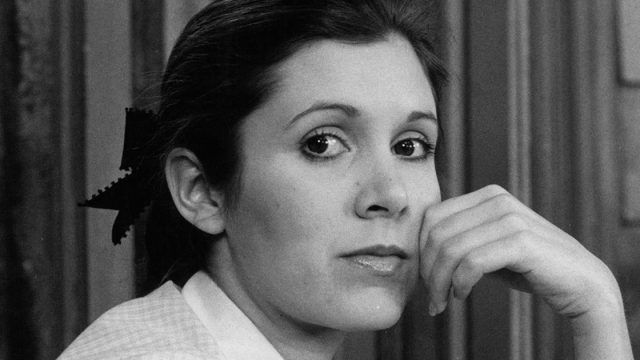 You probably wouldn't realize that Carrie Fisher didn't have a star on the Hollywood Walk of Fame, but, somehow, this is true. To remedy the issue, a fan made Fisher her very own star on a blank square that had not yet been filled. Following news of Carrie Fisher's passing, it feels especially important to make sure that she's recognized for all the good she brought into our world, from her feminist definition of what it means to be a princess to her advocacy for mental illness. If anyone deserves a star, it's Carrie Fisher.
Carrie Fisher is the type of actress who is so much more than an actress (though her acting was clearly impressive enough on its own!). She's an icon, and the fans of icons don't just sit around and wait for stars. They make them themselves.
Instagrammer @grimlock.os shared this star they made for Carrie Fisher, and it's seriously so, so amazing, and well deserved!
And the finished product is honestly so stunning. Talk about dedication! We're so here for this.
Ahhh, what an amazing tribute! This star for Carrie Fisher on the Hollywood Walk of Fame was a long time coming, and we hope she gets one for real, and soon.
Our hearts are still breaking over the loss of such a tremendous force of light in the world, and our hearts go out to all of her family and loved ones. Thinking of you today, Carrie. And thanking you for everything you brought into our lives.