If you think the Fanning sisters look like twins at Miu Miu's fashion show, you're not wrong
We love the Fanning sisters: They are lovely and talented actresses and they seem to genuinely be friends with each other. We never get the two confused, because Dakota Fanning is 23 and Elle is 19, and the two have totally different style aesthetics. But when the Fannings stepped out for Miu Miu's Paris Fashion Week show and we squinted for too long, we swore we were seeing double. The sisters sat front row at Miu Miu's spring 2018 runway presentation , and we should point out that it's a somewhat rare event to see these two photographed together.
Their makeup and outfits almost seem coordinated, like "You take the midnight blue, I'll do the royal blue. You get the lip, I'll do my eyes…"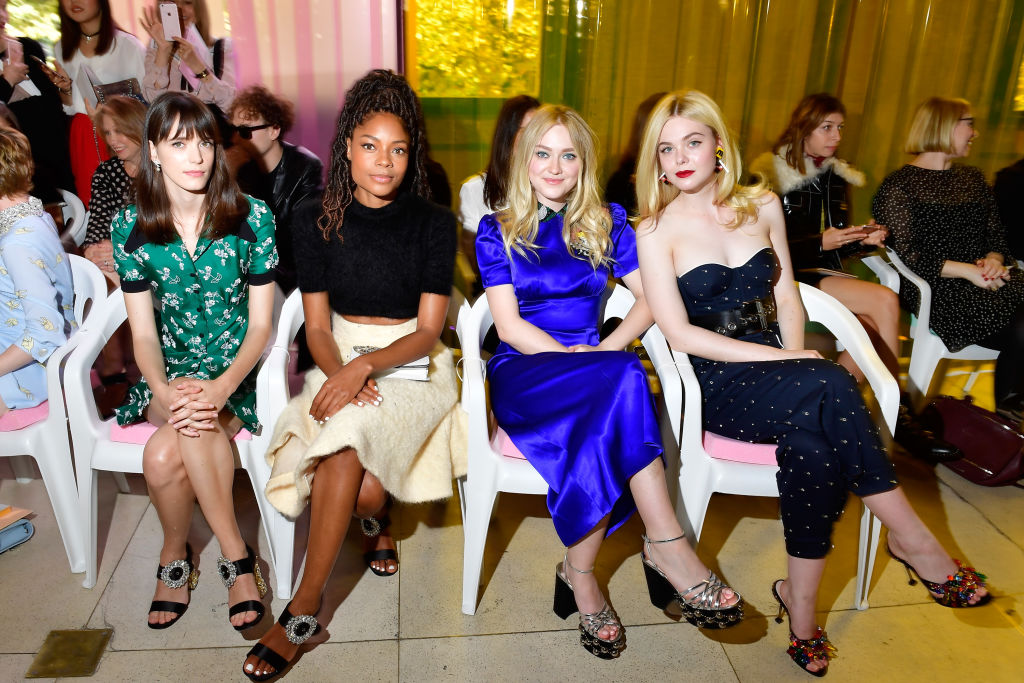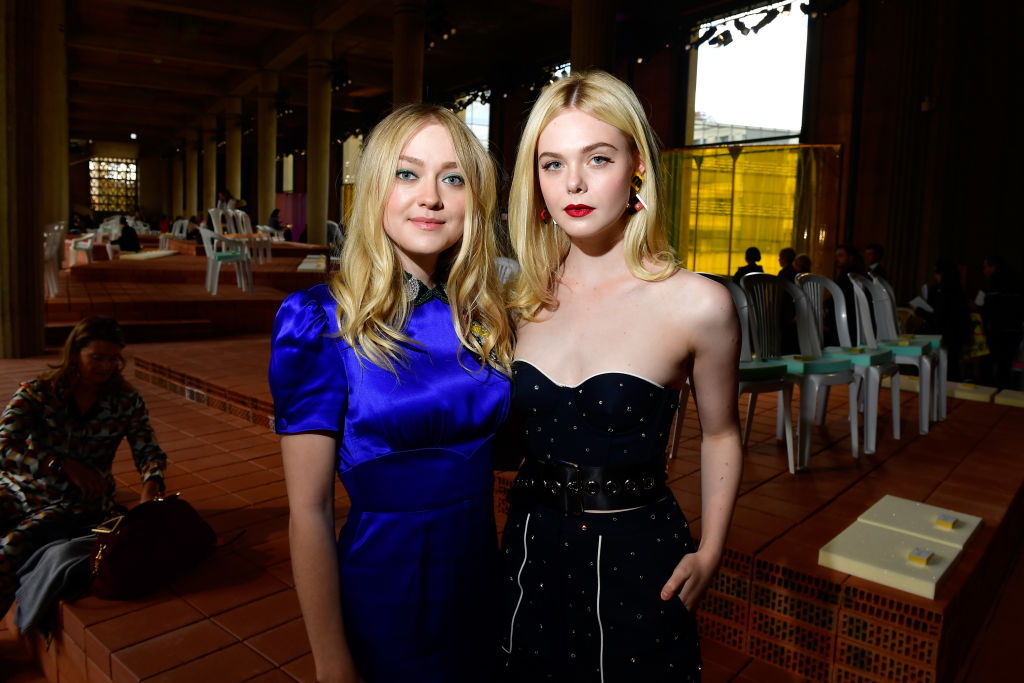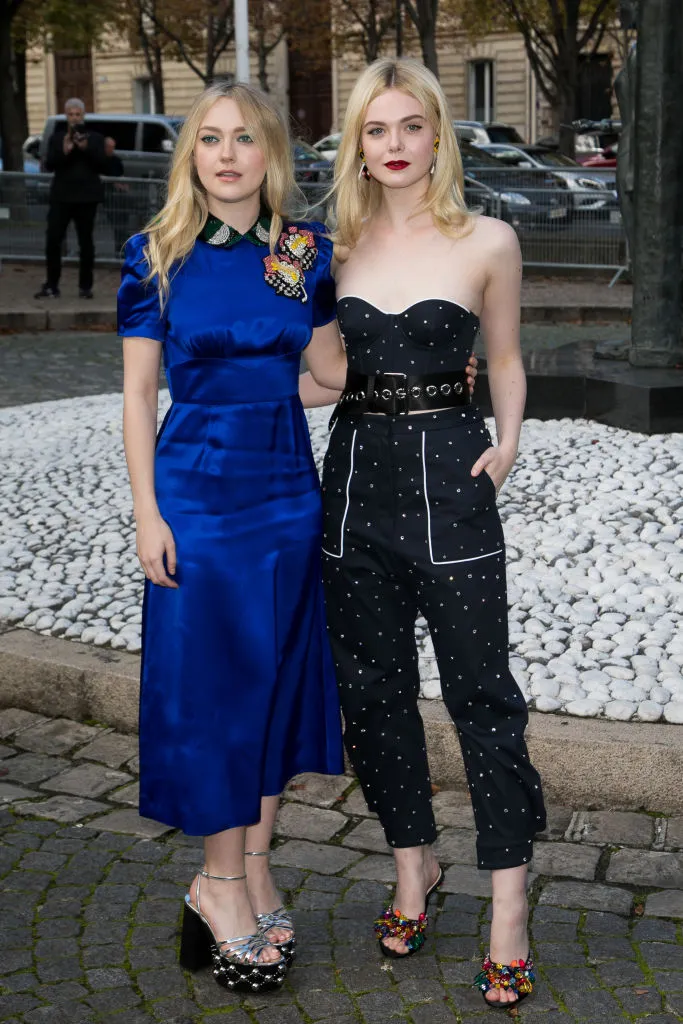 Elle's style is a little more classic. She likes vintage silhouettes, has a sleek blowout, and in this look she's slaying a tried and true red lip. Dakota rocks a slightly edgier take on glam with her ashy blonde hair, messy blowout, frosted eyelids, and platform heels.
The girls actually share a stylist, Samantha McMillen, who told Teen Vogue in 2016, "They're so different. They're sisters, but I just look at them as different clients. There are similarities in the attention to detail and the way that they plan for things. They both really love fashion and really go for it, which is really nice. I just have a lot of fun working with them."
They clearly have distinct styles, however, we still think that if you look at these photos a little too quickly, they are totally twins.