7 fangirl items so subtle you can wear them anywhere
It's becoming more and more acceptable to wear your fangirl items loud and proud. But there are still some instances where you might have to be a little more subtle. Here's some solutions if you want to rep your favorite fandom, but the occasion might not allow for you to go all out.
These super cute clothes will give subtle nods to everything from Guardians of the Galaxy to the badass Black Widow while keeping you completely on trend. Get ready to squeal your little fangirl heart out and then whip your credit card out to get them in your closet right now.
1Marvel's "Guardians of the Galaxy Vol. 2" Gamora Dress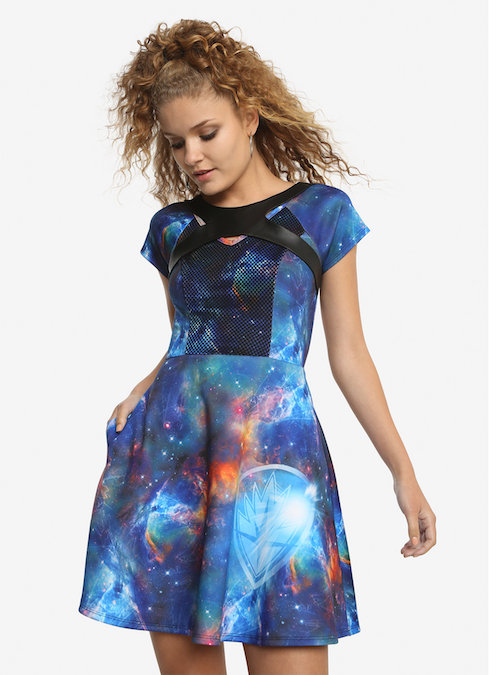 This flirty swing dress could take over for your little black number, if you're feeling adventurous. This number is available in sizes up to 3XL and has the most important detail of all: pockets. Get it now at HerUniverse for $67.91
2 "Guardians of Galaxy Vol 2″ Nebula Dress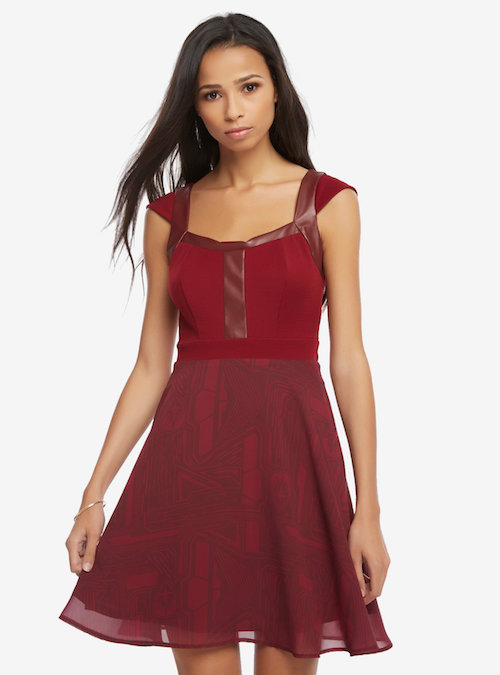 Also from HerUniverse, the fit and flare cut is universally flattering. It can transition from day to night with just a bit of accessorizing. It's also available in sizes up to 3XL for $76.41.
3 "Star Wars" Rey Speeder Dress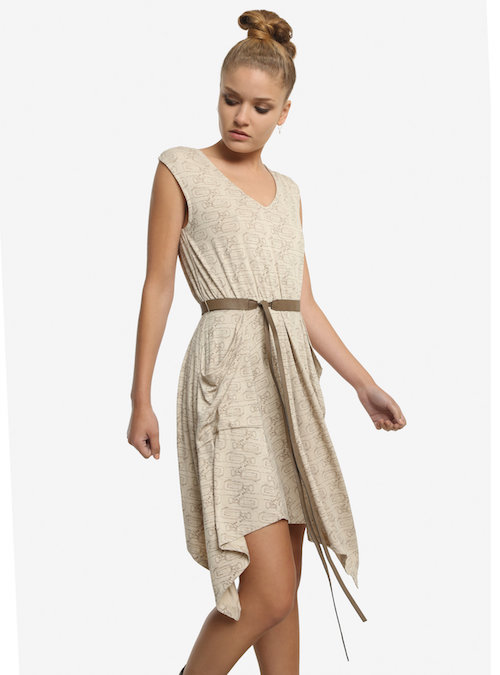 We get so much inspiration from Rey already. Why not dress like her, too? This dress was the HerUniverse 2015 Fashion show winner. You can look like Rey for a mere $47.91.
4 Exclusive Steady Plus Size Turquoise Blue High Waisted Thrills Skirt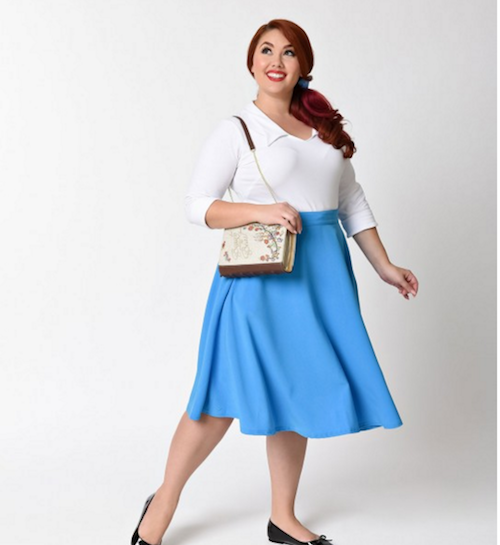 It's every girl's dream to be Belle. With this adorable Unique Vintage blue A-line skirt (and a few good books) you can be a Disney princess in your everyday life. Get the skirt in sizes 1X-3X for $58.
5 Green Glitter Bow Mila Flats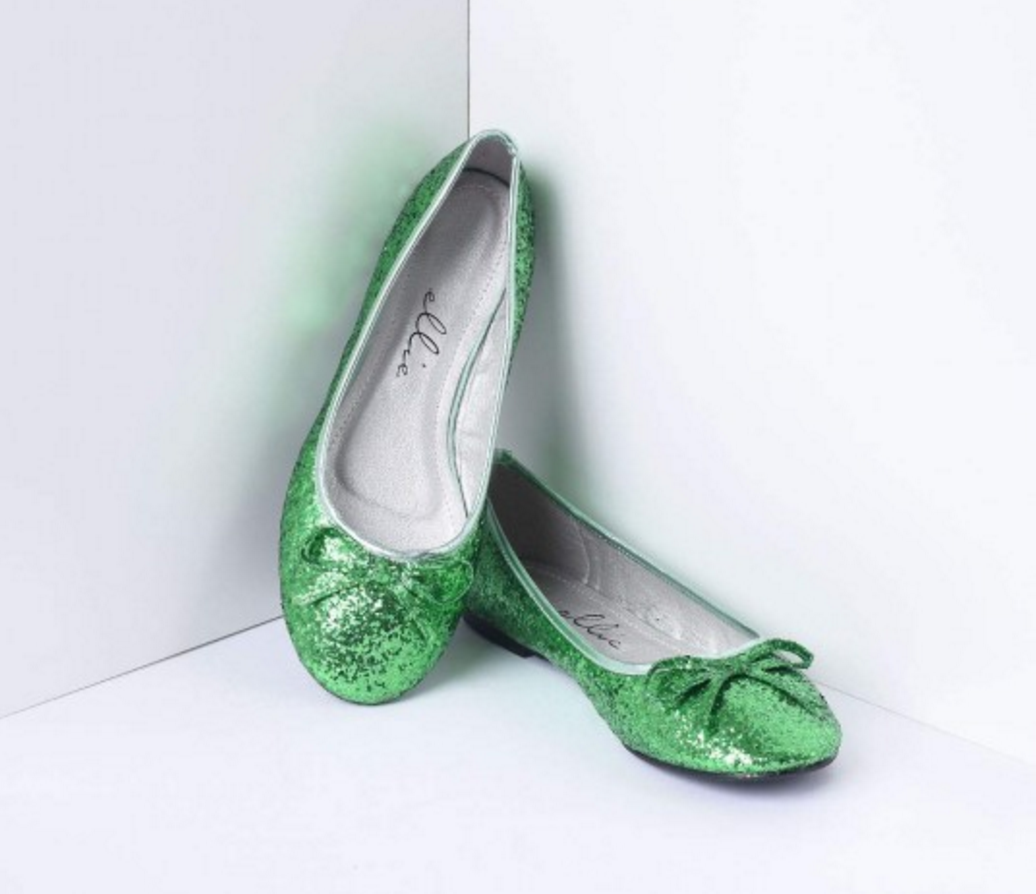 Channel your inner Tinkerbell with this Unique Vintage pair of glittery footwear. All sizes are $58.
6 Marvel's Black Widow Girls Belted Jacket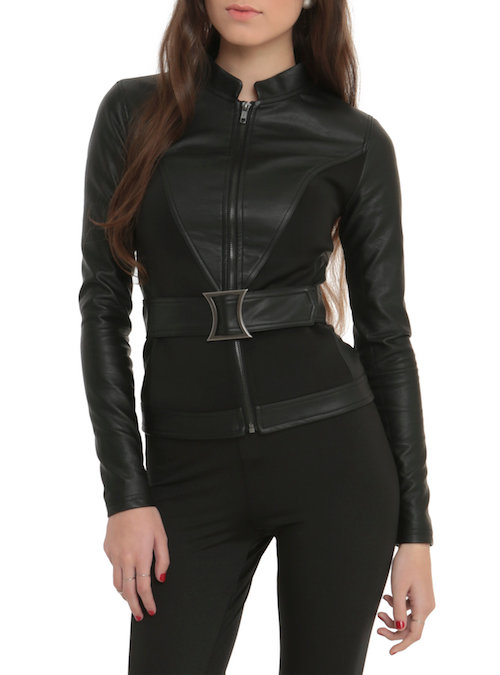 This Black Widow-inspired jacket from Hot Topic is sexy addition to your evening wear. It could easily transition from happy hour to a night out on the town. Prices range from $51.60 – $54.80.
7 DC Comics "Wonder Woman" Triangle Swim Top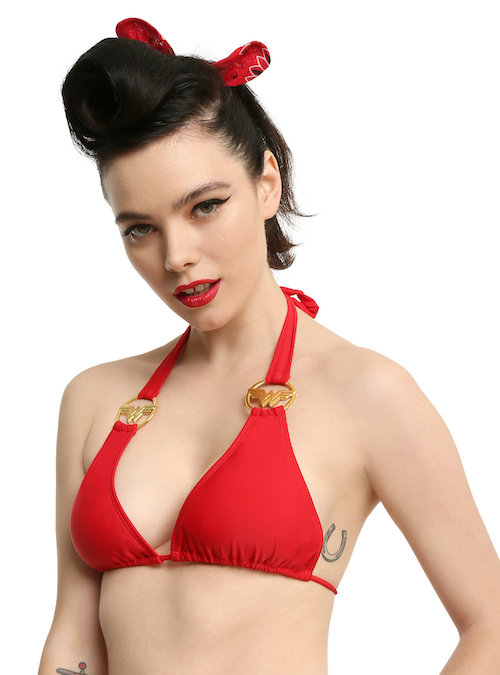 Summer is almost here, and this top will make you feel like a superhero all summer. Just don't forget the high-waisted star-print bottoms and the classic bullet deflecting gold cuffs. The top will run you about $29.90 at Hot Topic. 
Whether you're a DC, Marvel, or Disney kind of lady, these fangirl items will surely be your favorite pieces of the summer.