Fan Bingbing's intricate cape dress is seriously giving us wings
Pure gorgeousness — that's all we can say to describe Fan Bingbing's Cannes best-dressed moment. The Chinese actress and pop star is known for giving the most glamorous fashion moments. And, of course, Fan Bingbing is no stranger to slaying a ton of American events with her dope fashions, as well. But her cape dress at this year's Cannes Film Festival is by far one of our favorites of all time.
The Chinese entertainer showed off her Christopher Bu contemporary look while at the screening of L'Amant Double yesterday. And was the talk of the town. Not only did the unique fit pay homage to her Eastern roots, but it also presented a whole new level of intricateness to the carpet.
Oh, and the 35-year-old beauty's look was pulled together with the simplest, yet most stunning, jewelry. Fan Bingbing's gold and diamond accents were too perfect on top of her semi-monochromatic 'fit, and we're in love.
We're convinced that no one can rock a cape dress hotter than this talent.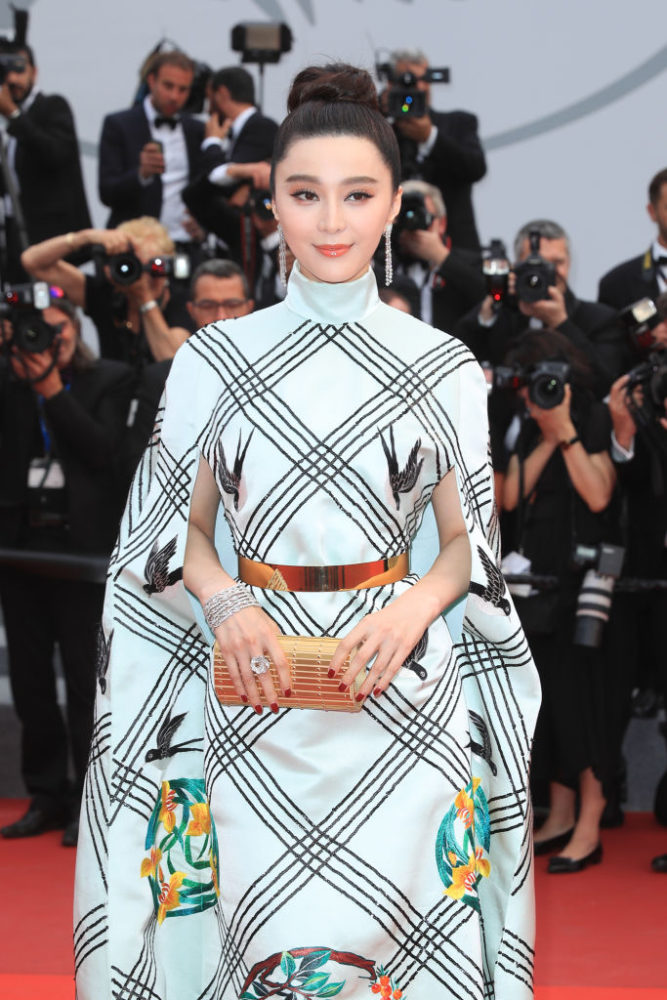 Just take a look at the amazing paintings all over the gown! The birds, the colors and the pattern are beyond extraordinary. We can totally see this fashion moment being highlighted in a museum in the future. It's a work of art.
And the full body shot is breathtaking. We're obsessed with how the gown flows.
It's all in the details.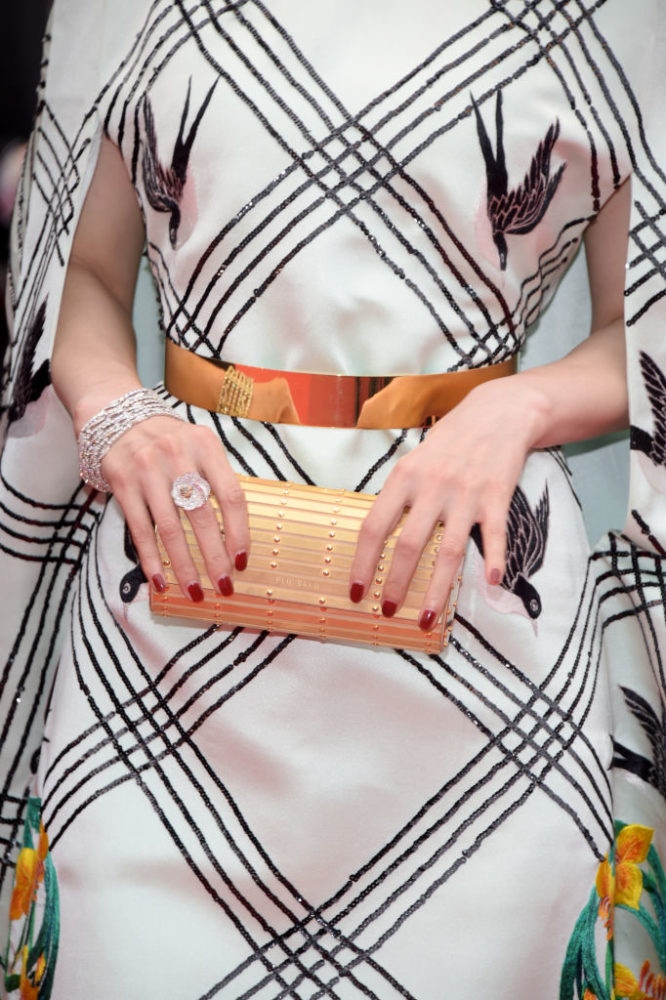 And the details in her purse alone are enough to make us scream with style fandom.
Everything about Fan Bingbing's look is on point. It's so simple and elegant, and is the chicness thing we've seen from the film festival red carpet all night. When it comes to this whole fashion thing, Fan Bingbing is the last one to ever disappoint. But should you expect anything less from a fashion icon?