This Is the #1 Most Highly-Anticipated TV Show This Fall, Experts Say
Move over, 'House of the Dragon.' Everyone will be watching this other newcomer.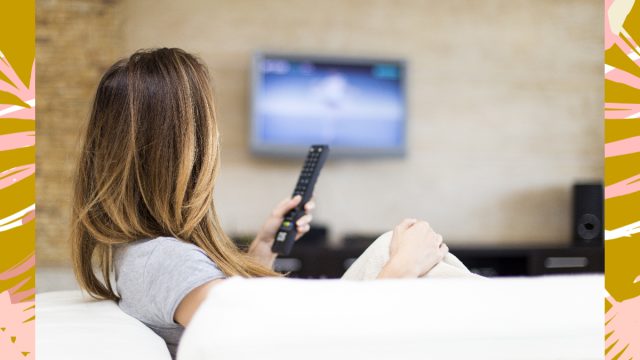 Turning on the TV to watch a favorite series on the couch with a snack and cozy drink is one of the best things to do on chilly fall nights. With so many new shows debuting in the coming months, from vampire-laden spin-offs to prequels and sequels to popular series like Yellowstone, it can be hard to decide what you really should be watching first so you're not ruined by spoilers.
If you're like us, then you've likely already started watching House of the Dragon, the Game of Thrones spinoff on HBO Max. But one expert says another show may be even more buzz-worthy this fall.
"While the HBO Max series House of the Dragon is clearly the preeminent leader for fall TV buzz—having already set records for the streaming service on its premiere episode—it will be challenged in both budget and buzz by the Prime Video series The Lord of the Rings: The Rings of Power," said Bourke Floyd, member of the SAG Awards Television Nominating Committee.
RELATED: 20 Best Date Night Movies to Watch With Your Partner
Why is The Rings of Power show going to be so popular?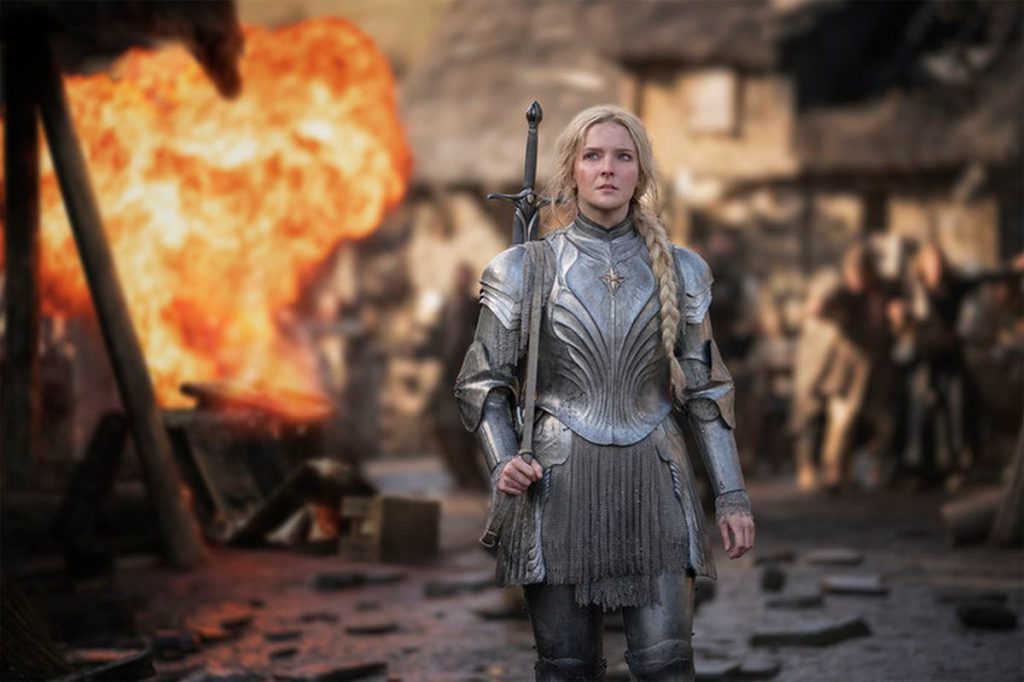 Floyd predicts that the show is going to be appointment TV due to a few factors. First, it's "based on a well-established property in the entertainment world. The fantasy and sci-fi genre is incredibly popular, perhaps as an escape from the real-life dramas in our current events," he says. "The show will absolutely deliver on the lore as well as the hype of its predecessor and that will make for can't-miss, television storytelling," he continued.
For millennials, The Rings of Power will bring them back to their youth, when the original The Lord of the Rings trilogy was released. In fact, millennial women made up a huge fan base of the original movies, as they were drawn in to watch Sam and Frodo, who were then played by the adorable Sean Astin and Elijah Wood, respectively. As a tween girl, the two heartthrobs were just part of the draw. The other part was the iconic female characters who showed movie-goers that they could do anything, just like Arwen (Liv Tyler), who gives up almost everything to save Middle-earth.
With a slew of new characters, and new looks on familiar ones, the show is going to have some major star power and of course some breakout stars. One of the new characters to watch out for is Arondir, an elf played by Ismael Cruz Córdova, who is the first person of color to portray an elf in any Tolkien project. A character that The Lord of the Rings fans will already be familiar with is Elrond, played by Robert Aramayo, the half-elven Lord of Rivendell. During The Rings of Power, viewers will see more of his origin story.
Are all of the episodes available at one time?
The first two episodes of The Lord of the Rings: The Rings of Power premiered on September 2, 2022. Starting today, September 9, the show will drop weekly episodes every Friday.
How should you binge the show?
Because of the weekly episode drops, consider getting a group of sci-fi-loving friends together to have watch parties every week. Not only is this a great excuse to hang with your besties, but it also means your trusted circle of friends won't be sharing spoilers because you'll all be watching at the same time.
The runner-up for best new fall show for non-sci-fi fans: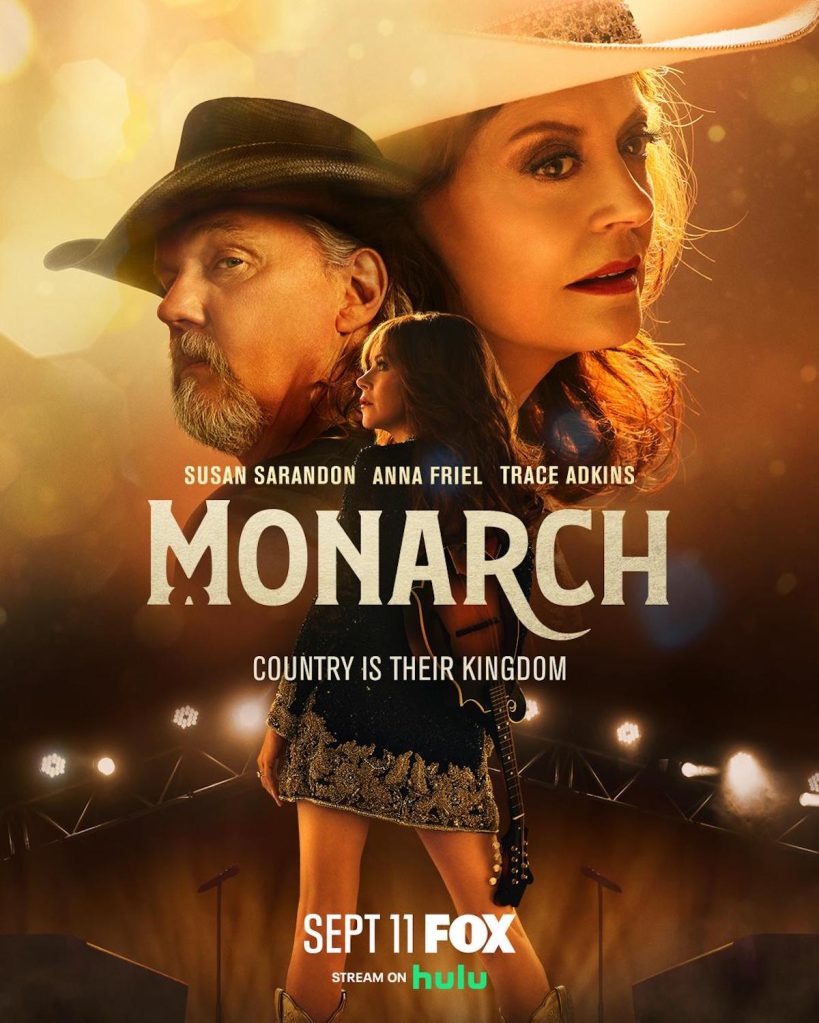 We get it, not everyone is a fan of fantasy worlds and sci-fi. If that's you, then don't fret, because Toni Fitzgerald, a contributor to Forbes.com's Media vertical who has covered the TV industry for 20 years, says Monarch is her fall show to watch.
"I'm more intrigued by FOX's country music drama, Monarch. It combines the best soapy elements of Nashville and Empire in their primes, and it has star power with Trace Adkins and Susan Sarandon," she explained.
The show will debut on Sunday, September 11 on your local FOX channel with cable or satellite TV providers. After the initial premiere, the show will shift to Tuesday nights starting September 20.
You can also stream the show on Hulu, but it's probably best to watch alone because you don't want everyone to see you ugly crying at all of the hard-hitting emotional moments in the show.
Megan duBois is a travel and lifestyle journalist with bylines across the internet and in print at Delish, Conde Nast Traveler, Travel + Leisure, Yahoo Lifestyle, and more.
Read more