Why I'll never outgrow my fangirl love for Fall Out Boy
I've always considered myself to be a music lover. Although my taste has changed over the years, there has always been one band that's stuck with me through it all. For more than a decade Fall Out Boy has been key in the soundtrack of my life. No shame, I am a Fall Out Boy diehard and I can't imagine that status is ever going to change.
I first discovered FOB after buying the 2003 full-length album, Take This To Your Grave. It has been more than 10 years since the album was released, but it will forever be the one that captured my heart. As I signed up for fan clubs and bought each new FOB record, my obsession only grew, and the band and their music slowly, wonderfully changed my life.
I've been to more FOB concerts than you can possibly count on two hands and two feet. Yet for some reason, the shows have never gotten old no matter how many times I've seen the same songs again and again. For anyone who has ever been to an FOB concert, you can always count on "Saturday" to be the last song played as Pete Wentz descends into the crowd. It's a classic that can't be skipped and one I always look forward to.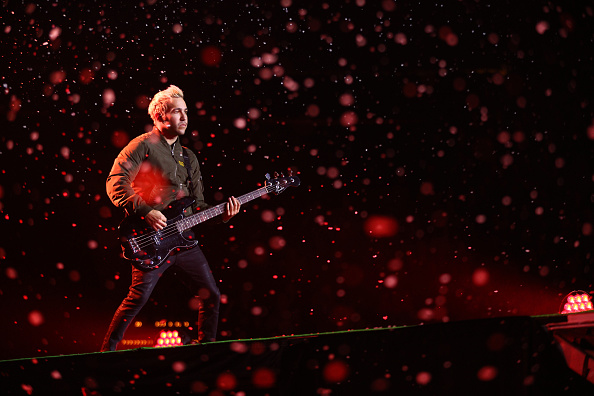 After going to my first FOB tour, my inspiration to become a music journalist sparked. I couldn't get enough of the atmosphere and the rush that comes from being at a live event. Going to shows just felt like home to me.
Outside of that, my longtime BFF has always been my partner in crime when it comes to anything FOB related. We've gone to every show together, sang until we had no voices, made t-shirts, won radio contests, survived the hiatus, and traveled near and far for tours. Solidifying my friendship with my BFF is by far one of the greatest results of me being an FOB fan. We've made a million extraordinary memories, many of them thanks to FOB.
Since becoming a fan in my pre-teens to now being in my 20s, I've grown up with the band. No matter if I'm going through happiness or heartbreak, there's always an FOB song I can relate to.
People used to say I'd outgrow my love for the band after enough time, but it has yet to happen. I'm absolutely grateful for the memories and adventures I've been able to experience all thanks to simply being part of their music community. Without the countless FOB concerts and tracks with titles longer than you know, I definitely wouldn't be the person I am today. The band played a role in helping me develop a strong friendship through music, discover what I want to do as a career, and taught me how to be comfortable in my own skin. No matter how old I get or how many shows I attend, I'll never be able to repay them for that.