12 fall-inspired tattoos for people who know which season is clearly best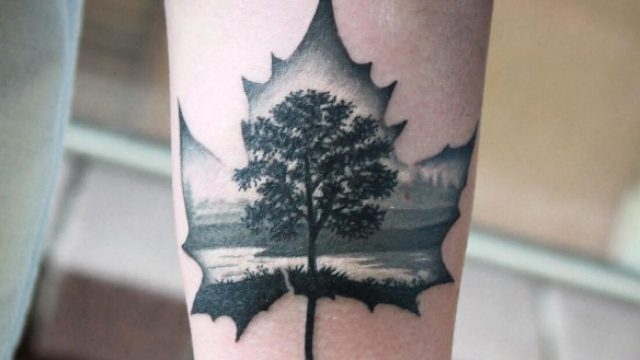 Here's a fall mantra tattoo lovers can get behind: new season, new ink. Not bad, eh? Just because the weather's cooling down doesn't mean your skin art has to. Trust, there's plenty of seasonal art inspo to go around. To keep those tattoo ideas poppin', we've rounded up some tattoos inspired by the fall season.
Sure, we're about to spend the rest of the year covering most of our bodies, but think of the dramatic effect that can come from removing your jacket at a holiday party, casually unveiling your new tattoo to a group of surprised, intrigued friends. Also, since this is the time of the year when many people suffer from seasonal depression, getting a tattoo could help you cope with anxiety.
If fall is your favorite season, these tats ensure that you never have to leave it behind.
Because autumn is all about the changing leaves:
For those who can't separate their love of fall and animals:
https://www.instagram.com/p/6ZqVHjtvG0
We certainly can't forget about Halloween:
https://www.instagram.com/p/BKZB1Nojutq
Tattoos after a nature lover's heart:
https://www.instagram.com/p/BKbUuU5AfT0
SIGHS. Even if you have a love-hate relationship with fall, these tattoos are the perfect way to work through your differences.