These are the 12 foods on our fall food bucket list (because yes, we have one of those)
There's hardly anything about fall we can complain about. It's arguably the most aesthetically beautiful season, it's the time of the year when everyone is having the most sex, and it's the time when everyone gets marvelously serious about the dishes that are coming out of their kitchen. Because it's turning colder outside, we like to be in the warmth of the kitchen, by the oven and stove, soaking up the heat and tasting the cake batter along the way. Pumpkin, squash, apples, and lots and lots of butter are on the menu pretty much every day, and it's a beautiful thing.
With so many amazing recipe ideas floating around in the great world of the internet, you may feel a little confused about where to start. Fall is often the busiest time of year for so many of us, so you don't exactly have any time to waste when you're trying to make yourself a memorable meal. That's what we're here for. We've hand-selected the most decadent-looking dishes that certainly won't disappoint. In fact, they may even change your life forever. Cozy up by the fire and get ready to enjoy some quality food.
1. Squash Pancakes With Crispy Sage and Brown Butter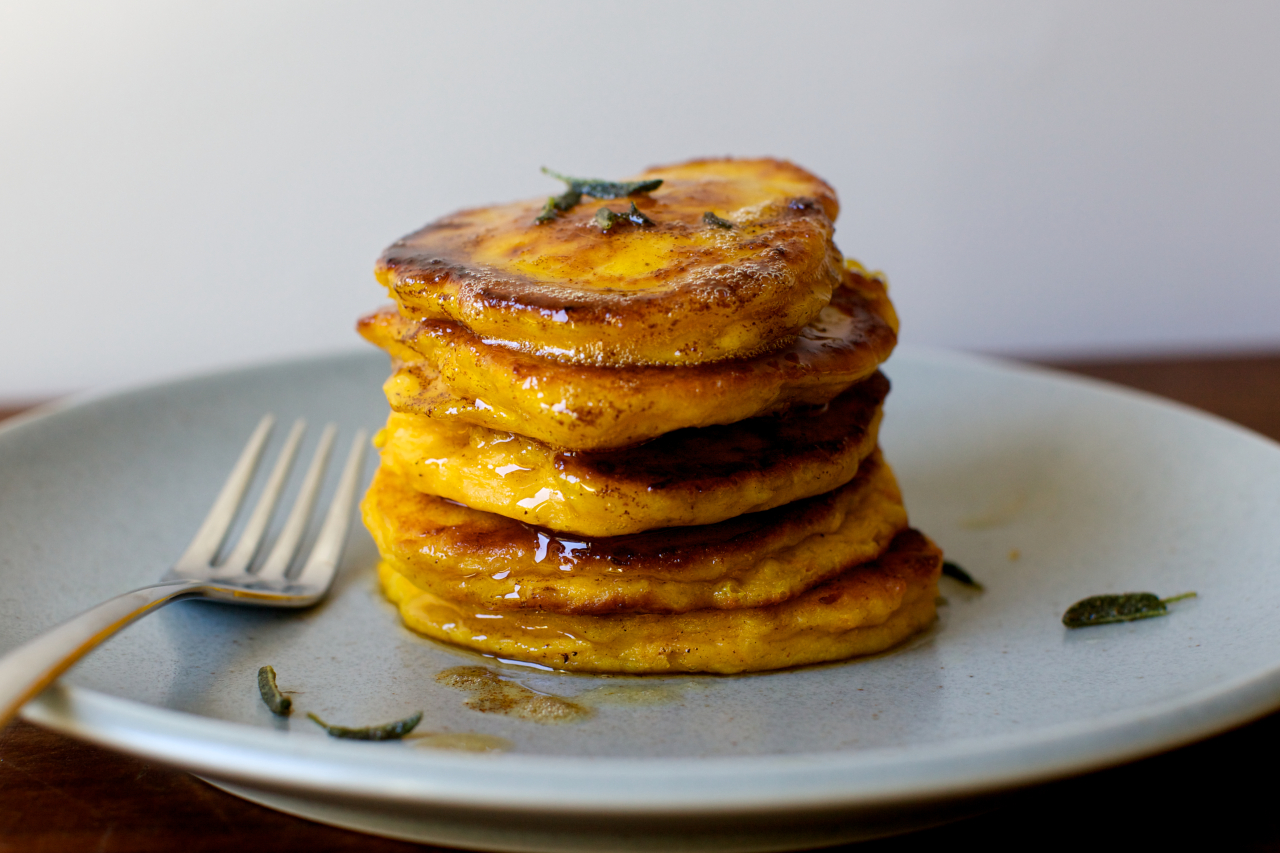 Phew, say that five times fast. We've found you the ultimate autumn brunch dish, courtesy of Smitten Kitchen. Pancakes are good enough. Then add pumpkin. Then sage. Then brown butter. They take a little bit of effort, but it will be totally worth your time. Do yourself a favor and splurge on some quality Gruyère cheese. It takes these savory pancakes to the next level.
2. Root Vegetable Pot Pie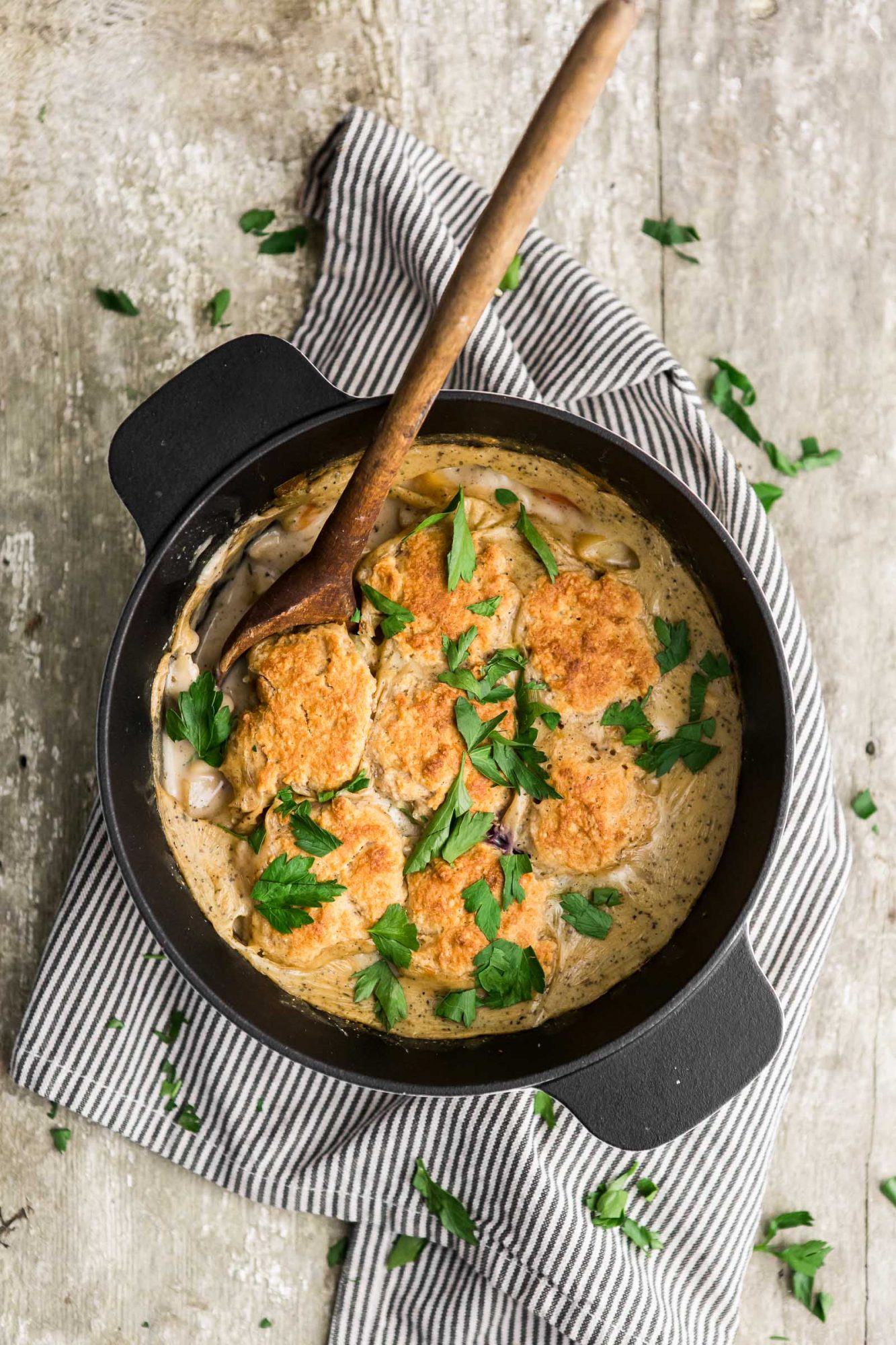 Veggies like carrots, rutabaga, potatoes, and parsnips will usher you effortlessly into fall (if you haven't burst through the doors already). Those mouth-watering biscuits you see on the top there are made from scratch, and Naturally Ella makes the whole thing look pretty easy. Turn on some tunes on while you chop all the veggies, because it might take a few minutes.
3. 30-Minute Caprese Chicken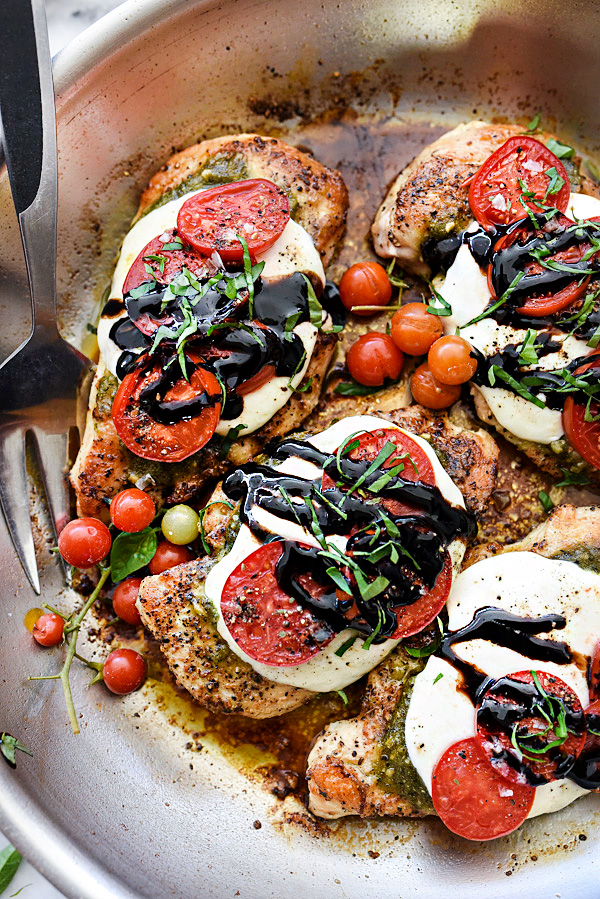 You don't need to spend hours on end in the kitchen in order to produce a homemade meal that will knock your socks off. The balsamic glaze, the mozzarella, and fresh tomatoes come together to make a normal piece of chicken super fancy and ridiculously delicious. Foodie Crush names this fall recipe as a must-make, especially because of how easy it is to throw together.
4. Vegan Carrot Cake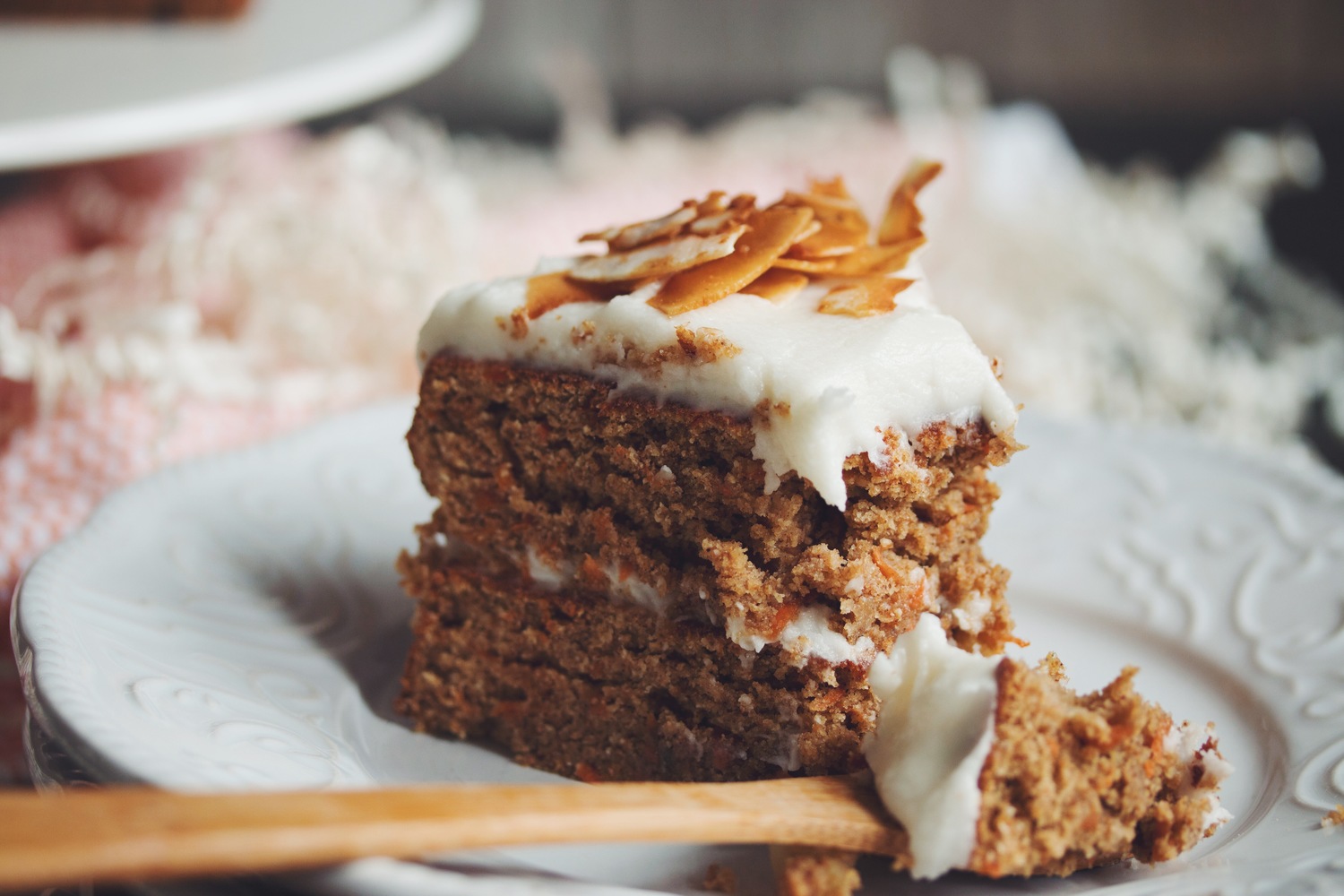 Carrot cake is one of the most classic desserts of all time, so you simply have to make it at some point this autumn. This particular carrot cake from Hot For Food Blog is decadently moist, and it's totally vegan. So that cream cheese frosting is completely dairy-free. Yep, it's possible. Give it a shot.
5. Butternut Squash Lasagna With Shiitake Mushrooms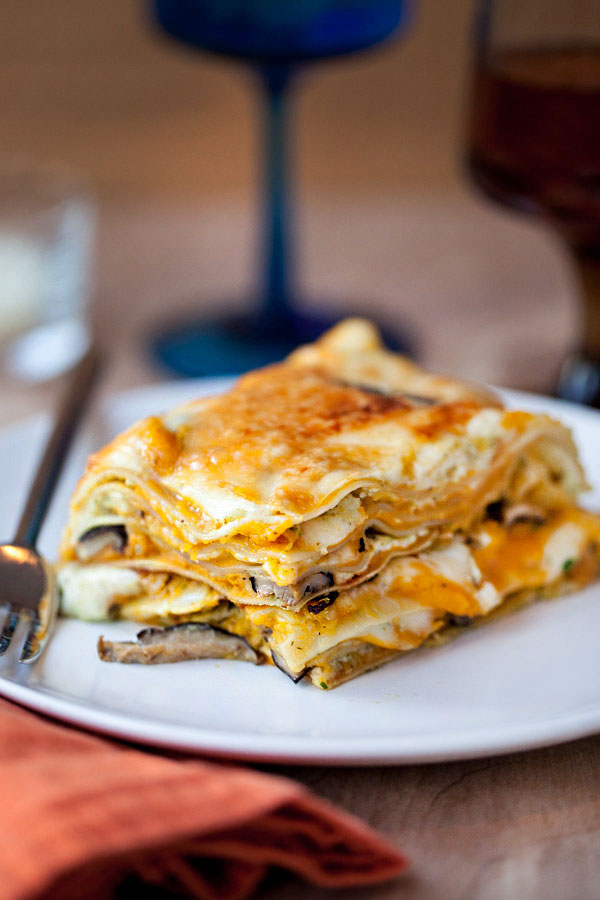 This is not a drill. This is real life, people. Foodie Crush is making all your wildest lasagna dreams come true with this dish. It's made with the shiitake mushrooms, butternut squash, amaretti cookies, nutmeg, and fresh basil. Good luck saving the leftovers for lunch next week.
6. Maple Double Crumb Coffee Cake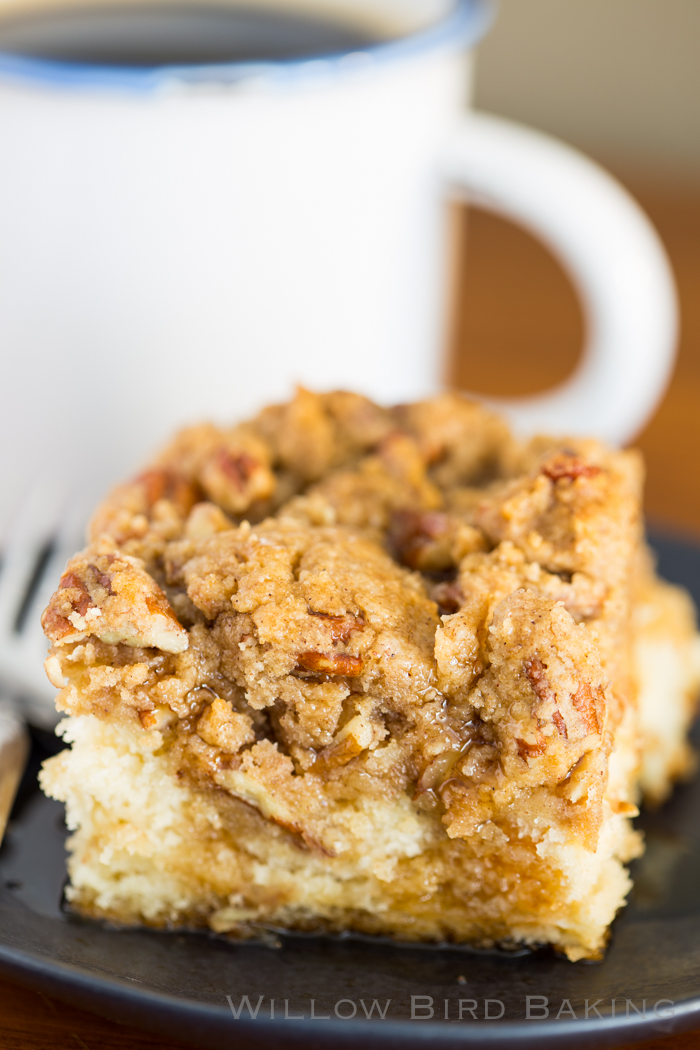 Pretty much anything tastes amazing when it's slathered in maple syrup, but it's a different story entirely when you've got butter, pecans, cinnamon, and buttermilk in the mix. You'll essentially die and go straight to maple heaven. Willowbird Baking shows you how to make this gooey dessert that we imagine would actually be perfect for a weekend brunch.
7. Sweet Potato and Black Bean Enchiladas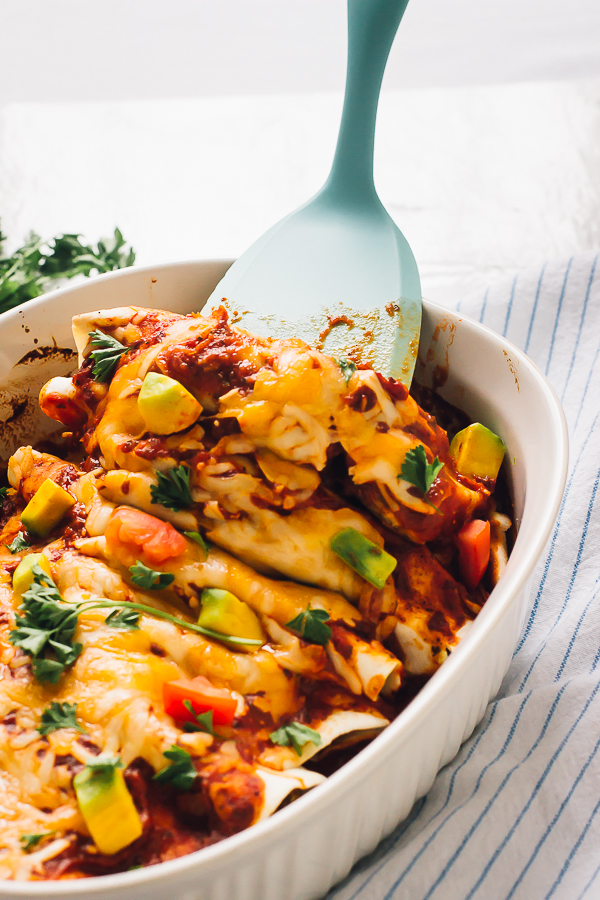 Sweet potato is something you're going to get lots of this fall, so you may as well go all in and get creative with it. Jessica in the Kitchen brings you an enchilada recipe that uses this autumn vegetable in a whole new way. This cheesy, creamy number won't disappoint, and if you're short on time just buy yourself some enchilada sauce rather than making it from scratch.
8. Baked Pasta With Broccoli Rabe and Sausage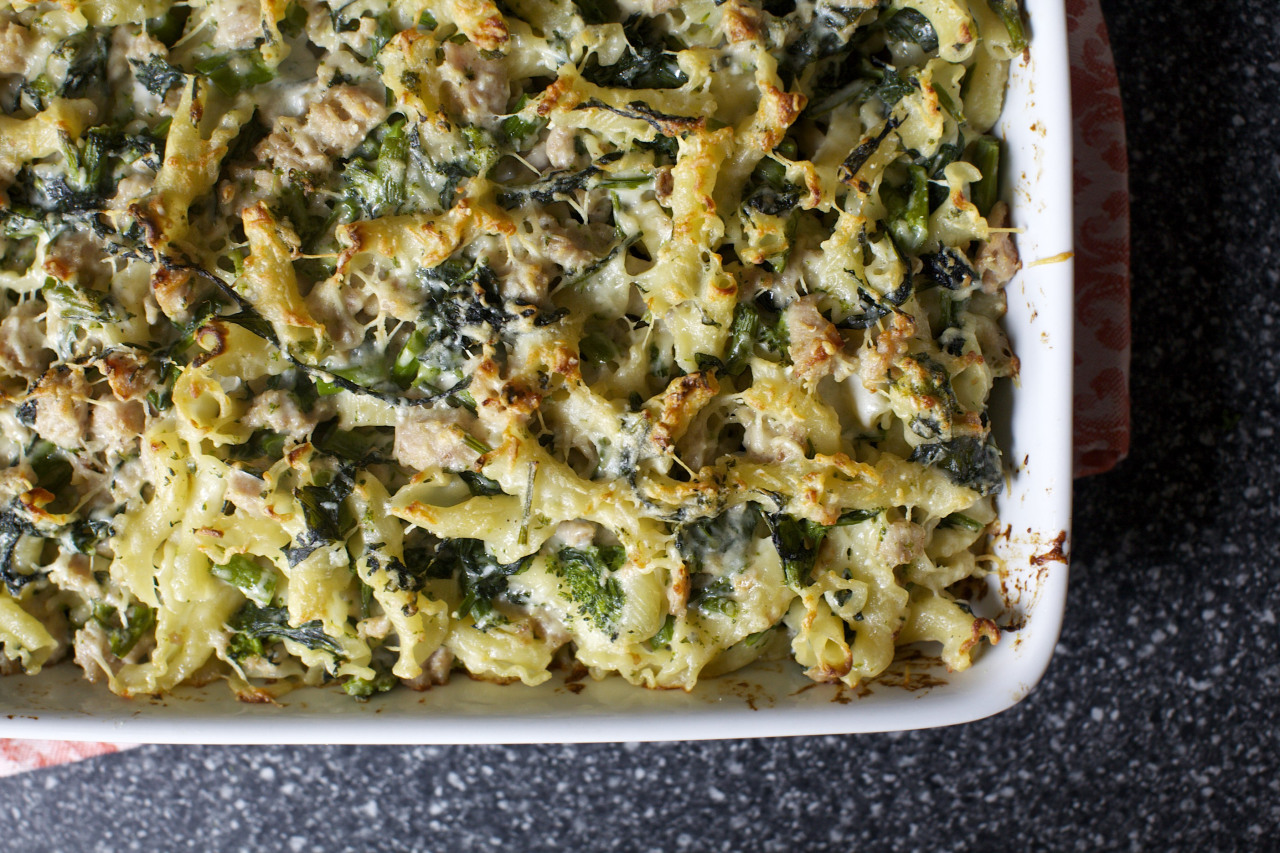 One of the best parts of fall is the warm comfort food that lands on our table more often than not. There's something nostalgic about casseroles like this one from Smitten Kitchen. Not only does this dish have delicious ingredients like sausage and bechamel sauce in it, but it's packed with healthy greens like broccoli and kale — stuff you need to fuel you and get you through the day.
9. Brown Butter Pumpkin Rolls With A Vanilla Bean Creme Fraiche Glaze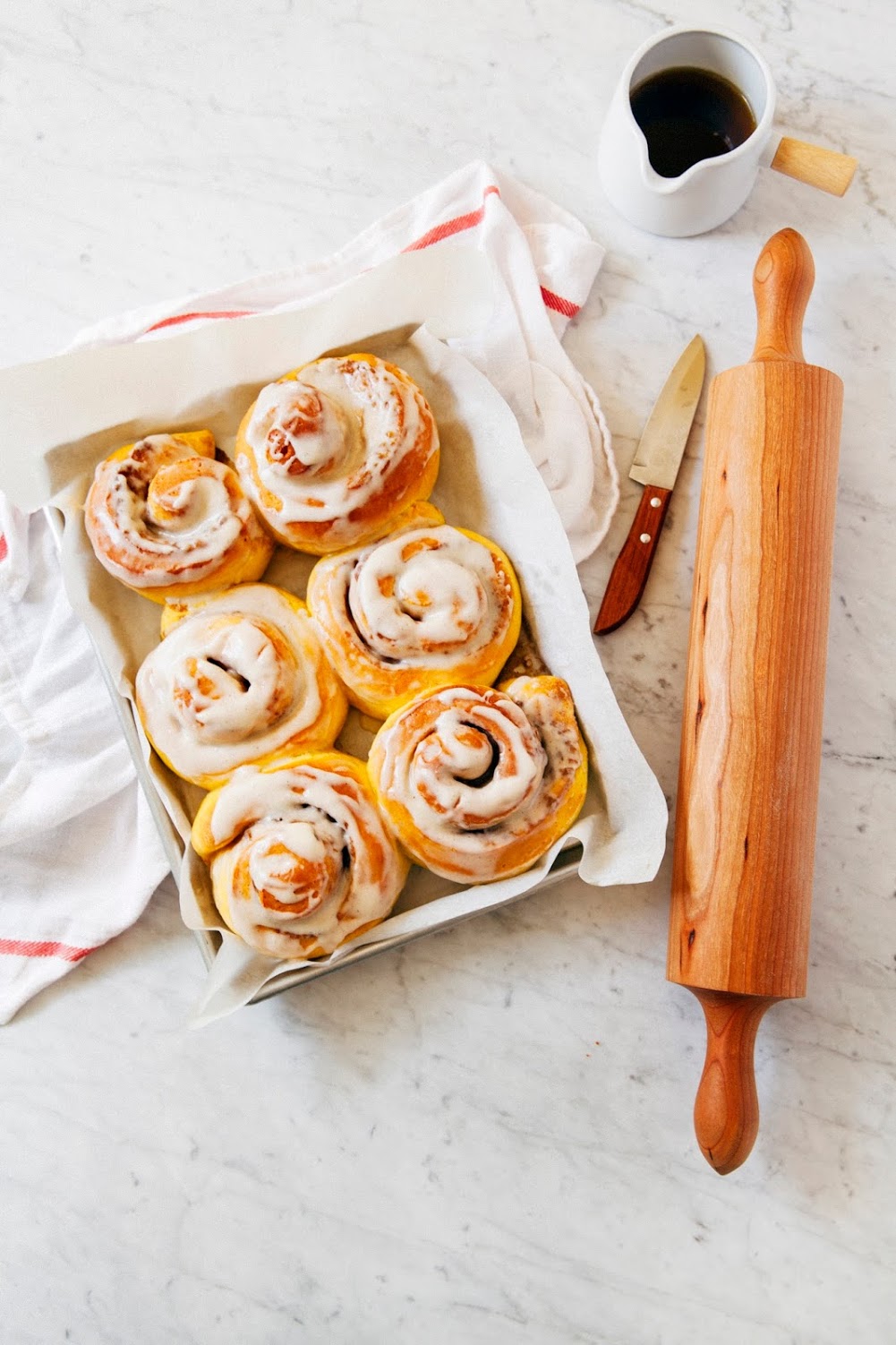 Hummingbird High walks you through the process it takes to make 12 huge cinnamon rolls that are made to look after your sweet tooth. But these aren't just cinnamon rolls. They're autumn-laced cinnamon rolls, made with pumpkin, brown butter, and a very fancy, very delicious creme fraiche. Sunday mornings just got a whole lot better.
10. Layered Apple Pound Cake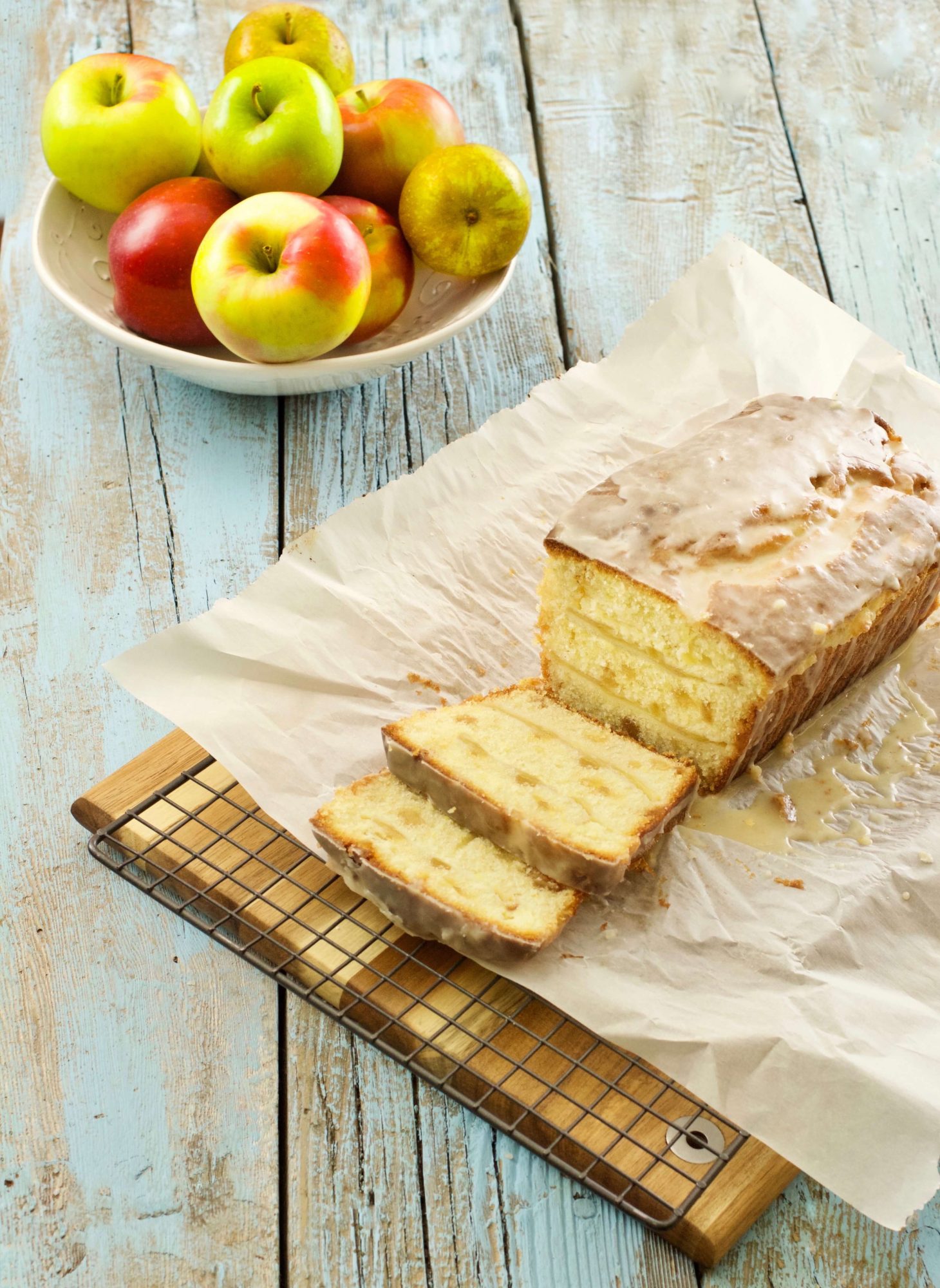 Anything apple flavored deserves to be given a chance in autumn. There are all sorts of apple pies, apple streusels, and apple drinks that you can make for dessert, but this particular recipe from The Messy Baker may take the cake (excuse the pun) for most coveted apple treat of Fall 2016. I mean, look at it… it's layered. And glazed. You'd be silly not to make it — tonight.
11. Crispy Cauliflower Tacos With Chipotle Crema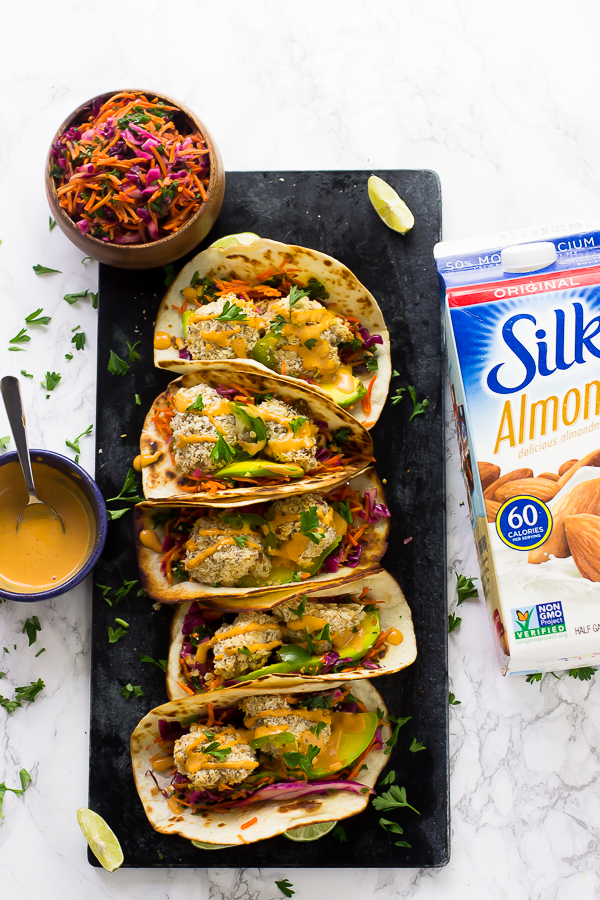 Cauliflower sometimes gets completely forgotten about during the fall, but it's a veggie that can certainly hold its own, especially if you're trying to put together a healthy vegetarian meal. Jessica In the Kitchen ensures there's nothing boring about this meatless dish. With a fresh, crunchy cabbage slaw, crispy, breaded cauliflower bites, and a creamy chipotle sauce made from Greek yogurt, you'll enjoy every bite and forget how nutritious this dish is.
12. Pumpkin Spice Cake With Cinnamon Brown Sugar Cream Cheese Frosting and Pepita Brittle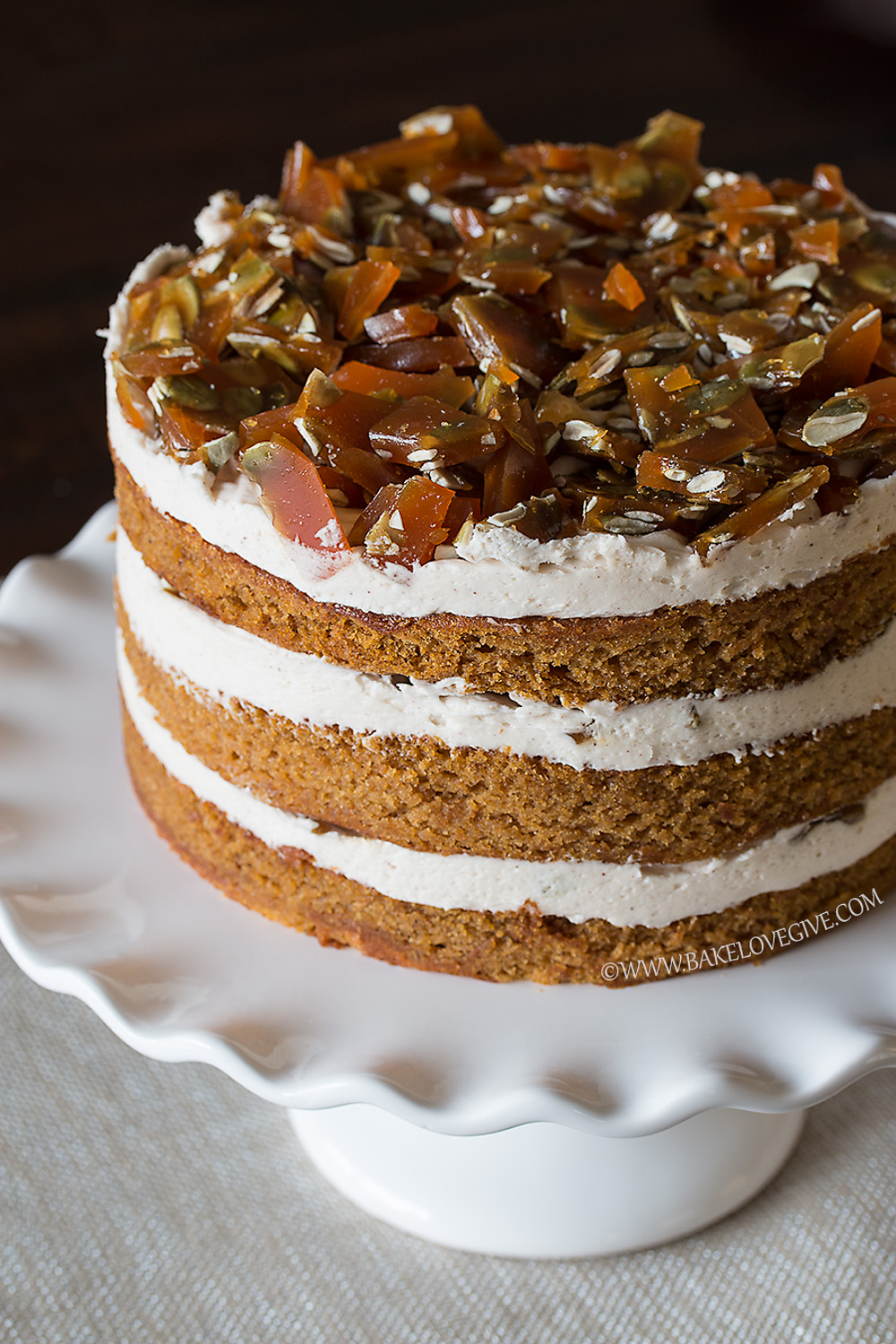 We've saved the most mind-blowing for last. We were nearly in tears the first time we feasted our eyes on this chunk of autumn goodness, and we almost thought it was too good to be true. But apparently nothing is too good to be true for Bake Love Give. You will learn to make your own brittle. You will learn to make your frosting. You will learn to assemble that masterpiece and drop everyone's jaws to the ground. Or maybe just make it for yourself so you don't have to share.