FALL IS HERE! Celebrate with your sneaky socks (I know you have some)
Hello friends!
As you've probably gathered, it's another Wednesday. But let's talk about Friday — the first official day of fall.
Whether you're still sweating in 90-degree sunshine, or you're chillin' out in a sweater, there's no denying the news on the calendar. It's here! And fall socks are a festive, practical joy that we can all share in no matter what the forecast is calling for.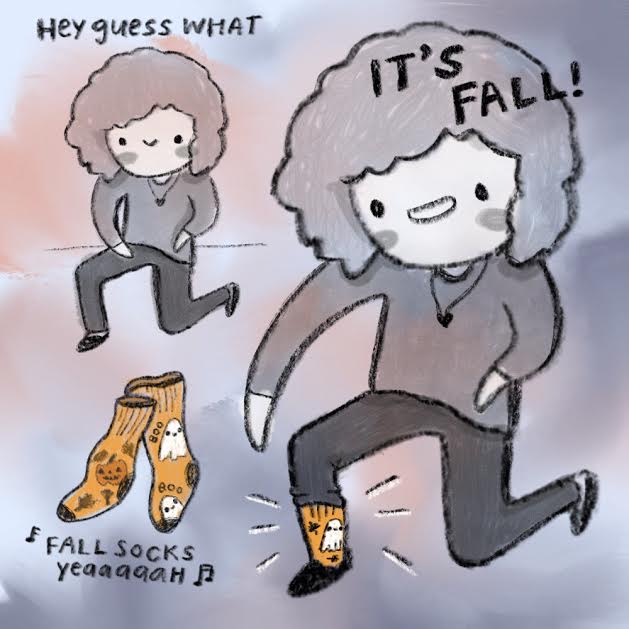 If for some reason you don't have a pair of socks covered in pumpkins and/or ghosts, I highly recommend it. Gotta get that joy where you can, ya know?
HAPPY FALL. STAY CUTE.