8 at-home, natural beauty remedies you need this fall
Fall is on the horizon, and we couldn't be more excited. It's true that sweaters and pumpkins make everything better, and the crisp air makes the sun feel even sweeter. But while your closet might get a whole lot cuter, your body needs a little extra TLC during the colder seasons, when skin and hair are more likely to be dry and a little stressed out. If you have the time or the means to enlist the help of an esthetician and army of beauty consultants, I am very jealous of you and please send help in permanently curing my adult onset acne. But if you are on a budget and can't afford actual sizes of anything that comes in your Birchbox, don't worry I got you, girl (or boy, because boys have skin and hair, too).
All of the ingredients needed to make any or all of these treatments can be purchased at a natural grocery store (like Whole Foods or a local co-op) or online. Once you've got your goods, you'll have enough of everything to last you through next year.
1Honey aloe acne mask
Honey is not just for tea, friends. Raw honey has anti-fungal and anti-inflammatory properties, which can be dry skin's BFF.  In an attempt to compensate for dry skin, our body can sometimes create excess oil to try to stay moisturized. This can lead to breakouts, and while blemishes won't change anything about who you are, they can change how you feel about yourself. This super easy and super affordable mask will calm inflamed, irritated skin while also moisturizing dry skin.
Combine both ingredients and massage the mixture onto clean, dry skin. Relax and wait a bit, read this awesome article by one of my favorite Gigglers, Parker Molloy, and then remove with a warm cloth after about 20 minutes.
2Honey cinnamon spot treatment
I've wasted a lot of money on expensive blemish spot treatments, until I discovered how amazingly well combining a dab of raw honey and a touch of cinnamon works to treat blemishes.
While I really like to use this spot treatment overnight, you can also leave it on for fifteen minutes and enjoy the benefits. Yay! No more weird, chemical-smelling products.
3Jojoba and coconut hair mask
Jojoba oil has completely transformed my skin and hair. It's a bit of a commitment financially at first (most bottles will cost you around $10-18), but the bottle will last you a good long while).
1 tablespoon of coconut oil
1 teaspoon of jojoba oil
Mix oils together into a microwave-safe bowl
Heat for about 30 seconds (don't let it get too hot!)
Massage the oil onto the ends of your hair (where hair is usually damaged the most), and work your way up into the roots. You can apply the oil treatment to dry or damp hair, but my hairstylist suggests applying hot oil treatments on damp towel-dried hair. Put on a shower cap and let set for as long as you'd like. To make it worth your time and money, make sure you have at least 30 minutes to allow the oils to work their magic. Then shampoo and rinse out the oils and condition as normal. You can do this 1-2 times per week.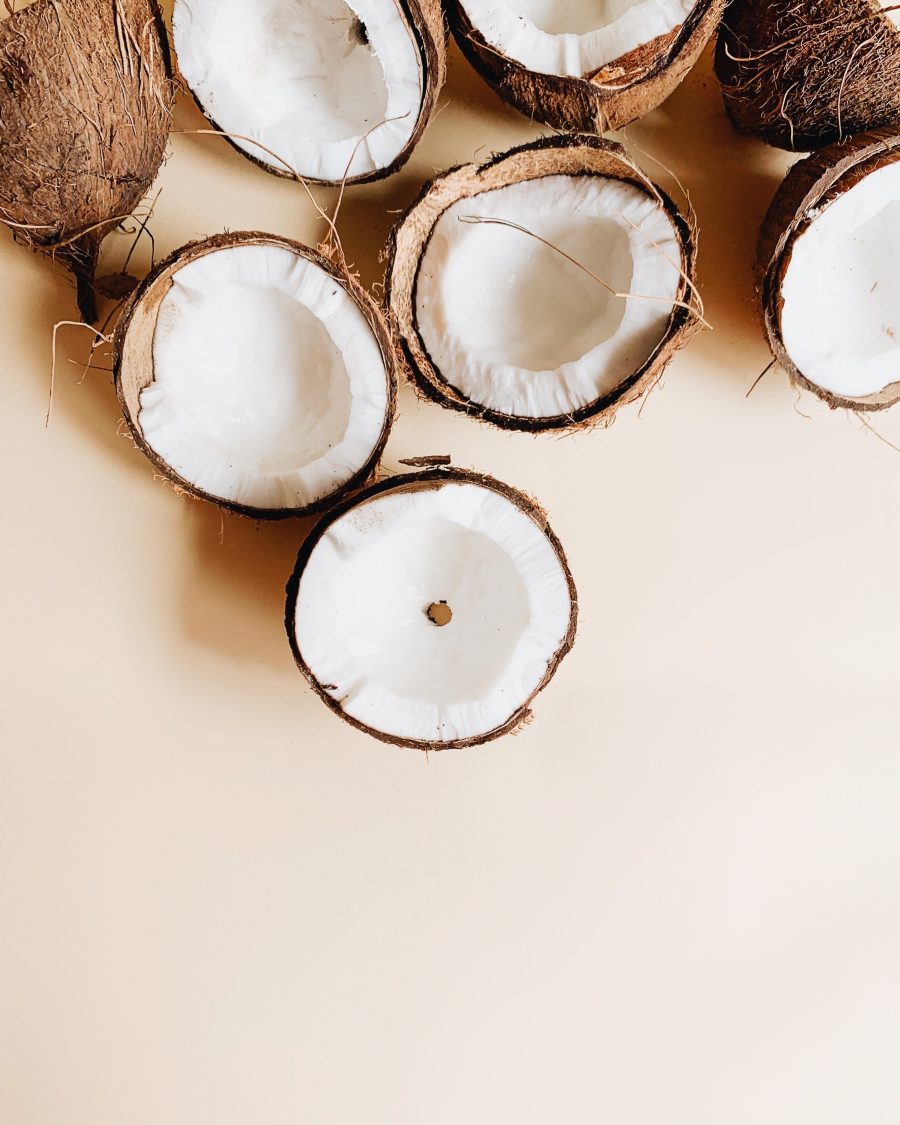 4Coconut and banana hair mask
This one's a little tricky, but nothing has ever made my hair as shiny or as moisturized as this natural hair mask.
One very ripe banana (brown spots are great!)
1 TBSP of coconut oil
In a bowl, smash the banana until it's mostly clump free and stir in the coconut oil. Apply the mixture from your scalp downward, until it covers all of your hair. Again, the longer you allow the mask to set, the better the results will be. Rinse the mask off in the shower, and shampoo and condition as you normally would.
5Apple cider vinegar hair rinse
Apple cider vinegar has about a million benefits, and while consuming ACV is rough on the palate, rinsing your hair with it once a week will make it ultra-shiny.
This one's as simple as could be. Add apple cider vinegar to damp hair, rinse out, and condition as you normally would.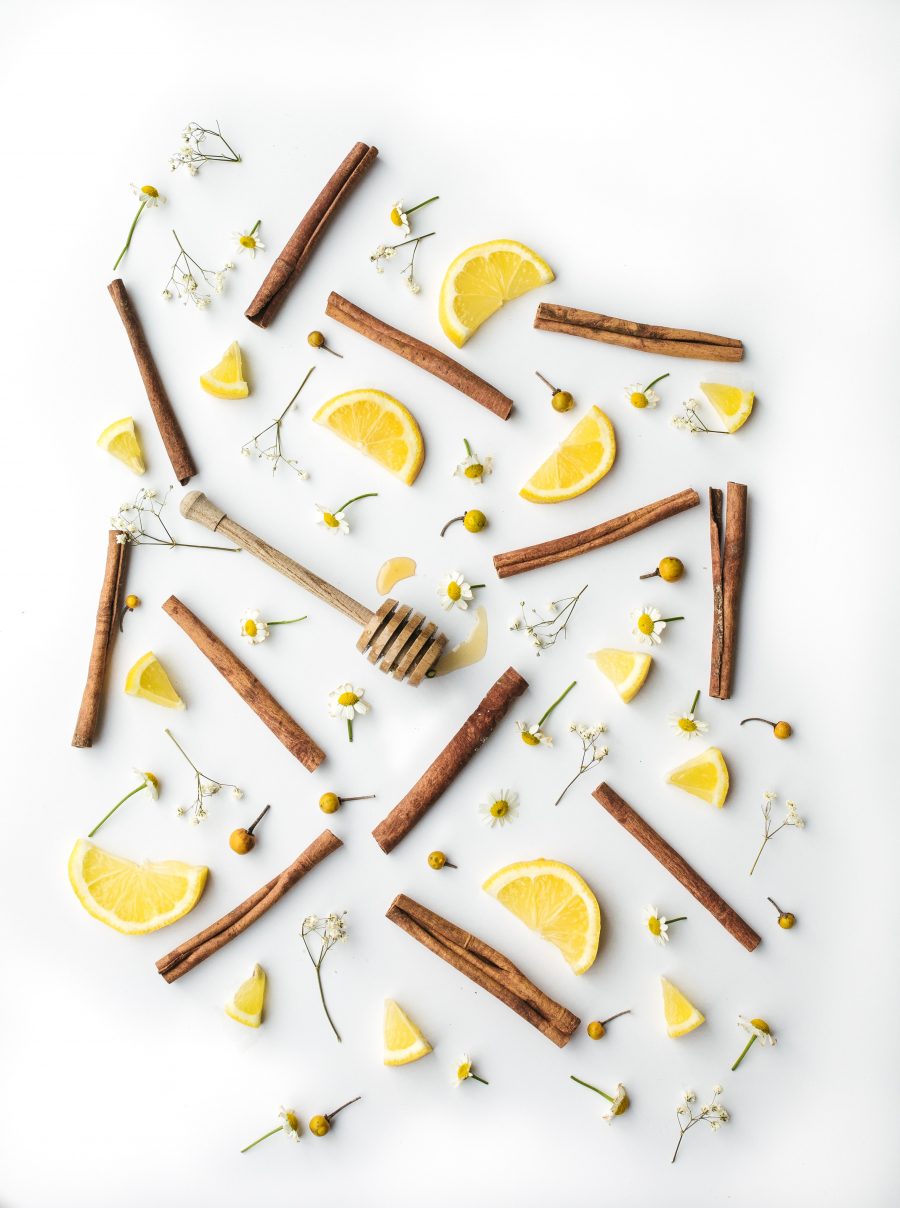 6Egg white and lemon face mask
I know the idea of putting eggs on your face sounds goofy. But by using the whites of the egg you're doing your skin a huge favor. Egg whites are high in protein, and help draw out excess oil. Lemon boasts a wide variety of benefits including anti-fungal and anti-inflammatory properties, helping to effectively combat blemishes and even skin tone.
Separate the yolk from the whites of the egg by cracking the egg open above a bowl and scooping the yolk from each side of the cracked shell until the yolk is separated completely. Squeeze ½ a lemon into the egg whites and mix well. Here is an adorable video tutorial on how to separate egg yolks. Apply the mask onto clean, dry skin and let set for 15-20 minutes. Remove with a warm cloth, and splash cool water over face to finish.
A few Christmases ago my fiancé got me the Clarisonic Mia, something I had been coveting for years. Prior to the Mia, I used baking soda to help gently exfoliate my skin three times a week. I wanted desperately for the Mia to transform my skin in magical ways, but after a month or so of using it, I realized baking soda added to my normal facial cleanser offered the same, if not more, benefits than the fancy Mia.
1 TSP of baking soda
Daily facial cleanser
Three times a week, add the baking soda to your usual facial cleanser. Gently massage in circular motions onto your skin and neck. Rinse normally, and finish your skin care regimen as you normally would.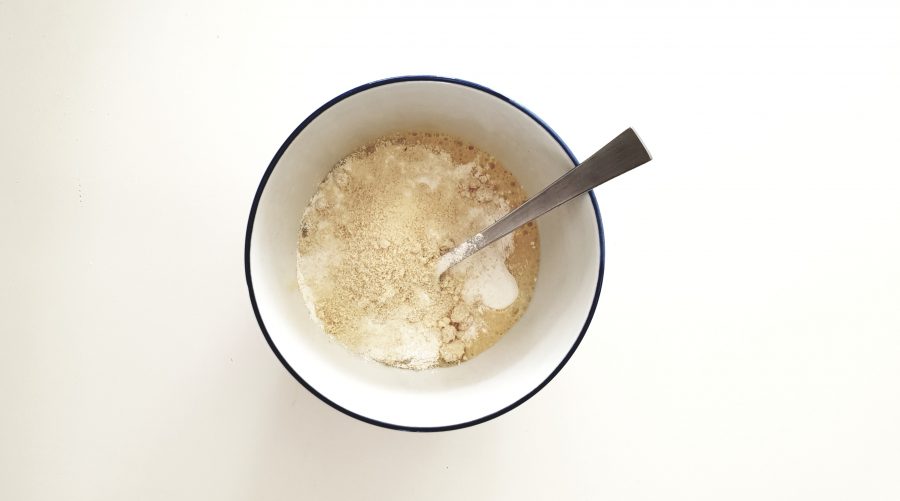 8Honey sugar lip scrub
It's cold and windy outside and your lips aren't having it. This quick (and sweet) lip scrub will remove dead, dry skin and make lips smooth and happy.
1 TSP honey
½ TSP of sugar
Apply honey to your lips. Blot sugar on both lips and press lips together as you would when applying lip balm. After 5-10 minutes, remove honey and sugar with a warm cloth. Voila!
There's an endless supply of these types of lists online, but all of the recipes on this post have been tested a gazillion times by yours truly, and I swear by all eight of them.