Faith Hill and Her Daughter Gracie Are Twinning in Pink Hair
Tim McGraw's reaction is just adorable.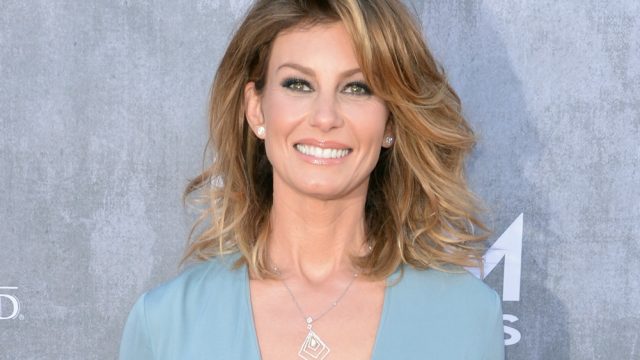 Quarantine has proven to be the best time to try out a new hair color, and so many celebs have taken the plunge go for something a bit bolder. But the latest celeb switch-up is extra sweet, and it's not just because of their new cotton candy hue. Faith Hill and her daughter Gracie McGraw are now sporting matching pink hair, and we love when a hair makeover becomes a family affair.
Tim McGraw showed off his wife's fun new color in a super cute Instagram post over the weekend.
He captioned the shot—which was taken by Gracie—"Dang, I love this girl!"
Of course, the change is kind of a big deal for Faith, who has pretty much been known for her sunny blonde strands ever since hitting the country scene in the early '90s. But what better time than quarantine to shake things up—especially when it turns into a group trend.
The country icons' eldest daughter showed off her own pink hair on her Instagram page the same day, debuting a soft shade of bubblegum mixed in with her normally blonde hue. Gracie revealed that not only did she try on a new look—one of her pals, Mattie Brandt, also has brand new pink hair, too.
Gracie showed off a gallery of photos with Brandt, writing in her caption, "Best ma'am and I are quarantine summer girls now. She's hot." And of course, she featured pretty much every pink emoji, because nothing signifies "pink hair" quite like a pink bow and a tulip.
No word on whether Faith and Tim's younger daughters, Maggie and Audrey, also plan on joining in on the fun, but we must say, we're fully here for a McGraw family pink hair trend. Tim, what say you? If you're not ready to dye your hair, perhaps a pink cowboy hat might be just the ticket.