This fairy magic trend the internet is obsessed with will totally transform your bedroom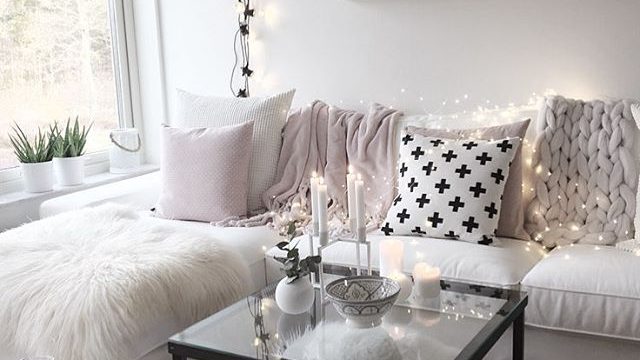 Okay, so the holidays are over and we have to say goodbye to all the magical decorations that come along with the festivities. Christmas lights get put away, ornaments are stored, and we have to (finally) get rid of those old gingerbread houses. There's one thing you might not want to store in the attic yet, though, and that's your white or light-colored string lights.
Look no further if you've been on the hunt for a way to brighten up your home decor. Whether it's your bedroom or living room that needs a little pick-me-up, Cosmo has spotted a twinkle light trend sweeping across Instagram that will save your house from boredom.
So, this is how it goes. You take some string lights, and you just delicately, artfully, messily throw them on your bed. Let them hang over your headboard, on your throw pillows, wherever. The more effortless they look, the better. Seriously, it's that easy. And all of a sudden you've got a fairytale wonderland of a bedroom.
https://www.instagram.com/p/BOz63irgt2r
Granted, it's not the most practical thing in the world, especially if you plan to have the kind of guest who would spontaneously and romantically throw you onto the bed. But it's certainly good for show. If you're looking for a more polished look, you can set the lights on a corner of the wall, just to add a little touch of brightness.
The possibilities are endless. These magical lights also go immensely well on your couch, by the way.
Who said the magic has to be over when the holidays end?! Now go make your own fairy land!