We're cracking up over this "Fair Food" idea generator because now we want to try everything
Fair food is probably the best type of food out there. The sweet smell of funnel cakes and deep-fried dishes makes for a great experience. This is a trip where calories will not be counted, and the only exercise you'll need is walking back and forth to your favorite booth.
This fair food generator is what food dreams are made of.

The geniuses at Eater created a State Fair Food Generator. What does that mean, you might ask. Get ready to have your mind blown because this generator gives you "freaky fair-worthy food concoctions from the comfort of your own home," according to the website.
It's simple, really. The generator asks, "What will you be eating at the State Fair this year?" All you have to do is click a button to find out. You could get something strange like queso-smothered ranch fries or chili-cheese churro on a stick. The possibilities seem endless.
In recent years, people have created interesting "fair food" concoctions. It used to be the standard corn dog and turkey legs, but now people are serving pizza on a stick, guacamole balls, and fried Jell–o.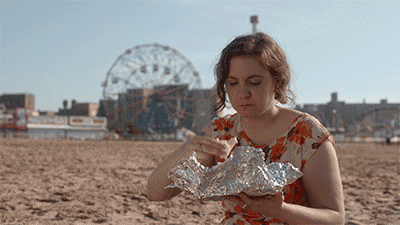 Eater puts it best: "If it can be battered and deep–fried, smothered with gravy, stuffed with cheese, or impaled on a stick, there's a good chance a fair vendor has done it."
State fair season is almost over, as it runs from July through October. If you're lucky, the State Fair might already be whipping up some of Eater's suggestions from their generator.
Looks like we'll be getting a gym membership after we taste everything the generator has to offer.