11 things you probably didn't know about Shannon Purser (Barb) from "Stranger Things"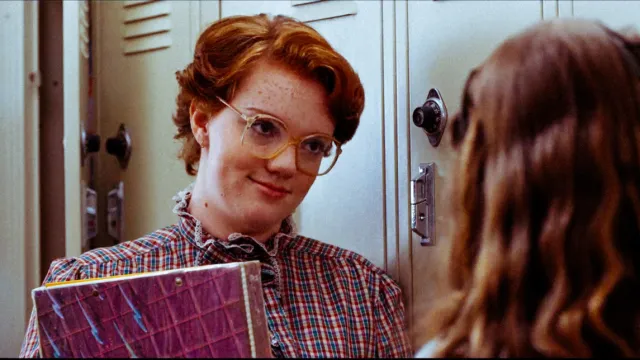 While Netflix's Stranger Things became an almost overnight cult smash, Nancy's friend and unfortunate victim of the Demogorgon, Barb, quickly emerged as an unforeseen fan favorite. With sensitive rap tributes, fan art galore and hashtags like #WeAreAllBarb and #JusticeForBarb trending on Twitter, Barb's plight did not go unnoticed. So what about the girl behind the glasses, actress Shannon Purser? We dug up some fun facts that'll likely make you love her even more…
1. Barb was Shannon's first paid acting gig.
https://www.youtube.com/watch?v=cUXzv0lF48E?feature=oembed
On a recent episode of Chelsea, Shannon said of Barb's fame, "It was totally unexpected. I had a great time with the kids, and with everybody, and on the show. And suddenly it blew up. People were tweeting about Barb. I didn't think anybody would care and they did. It was awesome."
2. She's an Atlanta, Georgia native and was working at a movie theatre up until Stranger Things became a hit.
When asked by Glamour if she still had her movie theatre job, Shannon said, "People started showing up at work, and I figured maybe I should lay low for a while. [Laughs] But it's been a really good job!"
3. Shannon will have a recurring part on the CW's live-action Archie Comics series Riverdale…
She'll appear as Ethel Muggs for at least three episodes, as announced by Entertainment Weekly.
4. She'll also make the jump to the big screen with a small role in Melissa McCarthy's movie, Life of the Party. 
5. Her favorite fan tribute is R.I.P. Barb.
https://www.youtube.com/watch?v=
In an interview with Entertainment Tonight, Shannon revealed, "I think the rap tribute was my favorite so far — it was hilarious, oh my gosh! I started watching it and I'm like, 'Oh this so cute. They're rapping about the show,' and then they started talking about Barb — it was so weird. It's actually still stuck in my head, it's so catchy.
Rest in peace, Barb/I'm sorry that monster rolled up on you so hard ?
6. Her dream role is Eleanor from Eleanor & Park.
"There is this book I really love called Eleanor & Park [by Rainbow Rowell] that has been in the works to be made into a movie. I know Dreamworks picked up the rights, and then gave them back to the author, so nothing is really in [production] right now. But Eleanor, the lead in that book, looks pretty much exactly like me, and I love that story to death. I think she is on the top of my list of roles that I'd like to play." – E.T.
7. She was a seriously adorable child.
Eeeek, baby Barb!
8. Shannon is musically talented and enjoys playing cover songs.
Here she is, doing a cover of Jimmy Eat World's "Hear You Me."And here's her cover of "Radioactive" by Imagine Dragons. She also plays the piano!
9. Like her character Barb, Shannon has never shotgunned a beer in real life, either.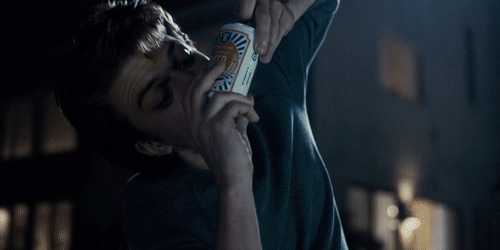 She told E.T., "I'm a super nerd, so I have never actually even attempted it, ever. So I don't know! I'd like to think that maybe I'd be a little bit better than Barb…"
10. She's a huge fan of Harry Potter.
Wands up for Barb.
11. She's mega appreciative of all the fan love.
false
She says in an interview with Paper, "I think it's amazing how people have taken a hold of her and see themselves in her. And I love that there's a hashtag going around #WeAreAllBarb. […] We all at some point in our lives have felt that we weren't at the top of our social circle, or that maybe we needed our friends more than they needed us, and feeling overlooked. It's definitely something I relate to personally and I'm really glad that the fans feel the same way about her."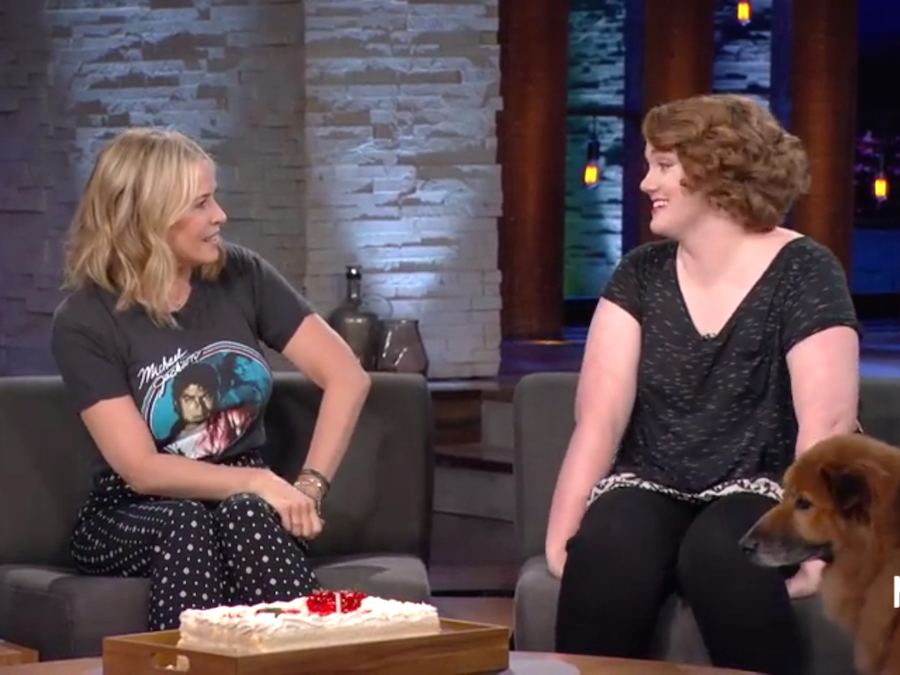 #WeLoveBarb ❤️