10 things you need to know about the Smithsonian's National Museum of African American History and Culture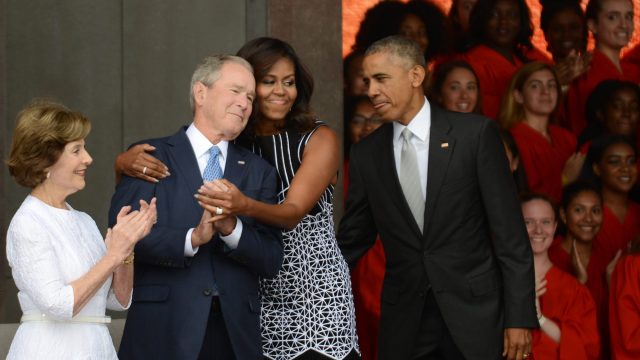 After four years of construction the National Museum of African American History and Culture opened this past weekend. The media has been covering every second of its opening moments, and everyone is rushing to the National Mall to see it in person.
There's so much to take in about the new Smithsonian wonder – from President Obama ringing the Freedom Bell with the daughter of a former slave, to the Bush's making a tearful appearance at the opening – that it can be a bit overwhelming. We rounded up the top 10 things you need to know about the NMAAHC, just in case you were interested in learning a bit of the museum's backstory.
1. It has a price tag of $540 million
$270 million was granted to the museum by the Federal government, and the remainder came from private donors.
2. Most of the donors were black Americans
Black American, private donors and corporations make up 74 percent of the contributions to the museum.
3. Oprah Winfrey has a theatre named after her
After a $13 million donation to the museum, officials named the Oprah Winfrey Theater after the multimedia maven. The theater will be used to host performances and educational panels.
4. President George W. Bush signed a legislation in 2003 for it to be built
Bush signed the National Museum of African American History and Culture Act on December 16, 2003, which authorized the creation of the NMAAHC.
5. The NMHAAC opened with 12 exhibits
And each one perfectly profiles every bit of African American history – from slavery to entertainment achievements. 
6. And has almost 40,000 items and artifacts on display
Many of which were donated to the museum by family members!
7. The 13th Amendment and the Emancipation Proclamation are featured
Both documents are signed by President Abraham Lincoln!
8. And the Freedom Bell was rung by President Obama at the official opening. 
Loaned by the historic First Baptist Church, this 150-year-old artifact is also on display at the museum.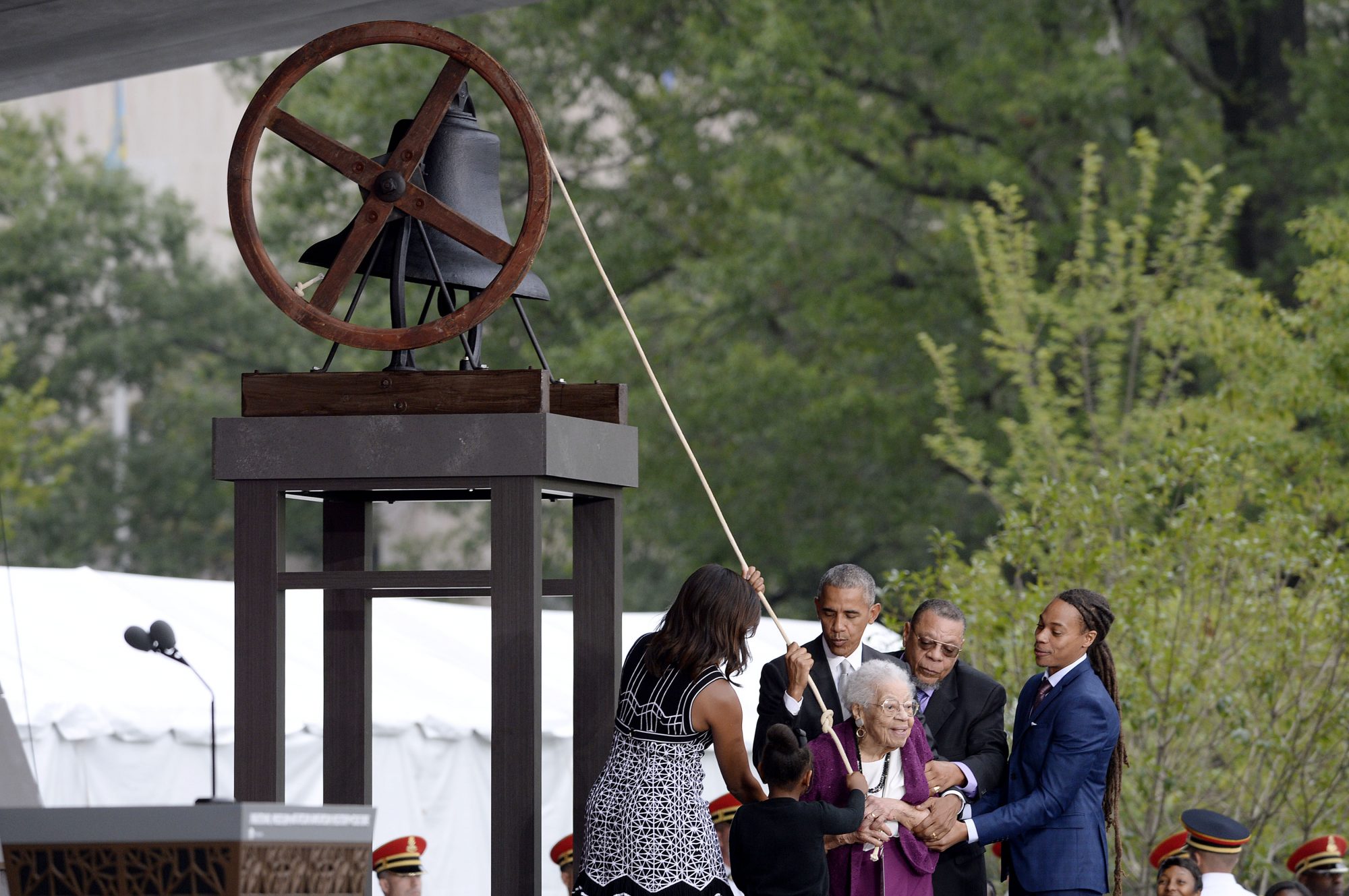 9. It's on the National Mall
And the museum founding director, Lonnie G. Bunch III, hopes that the location will attract tourists from all cultures to visit. 
10. It's absolutely free to visit.
Free passes are timed at 15 minute intervals, but there isn't a limit on how many times you can revisit!